The 13:1 Campaign
1999
people have signed this petition.
Add your name now!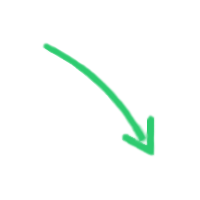 1999

people

have signed.

Add your voice!
Maxine K.
signed just now
Adam B.
signed just now
(Version française ci-dessous)
Did you know?:  McGill had a $5.2 billion impact on the Quebec economy in 2008, according to a study by SECOR Group. In the same year, the  Government of Quebec invested a total of $389 million. That's an economic impact of $13 for every $1 the government invested.
The manufactured financial crisis we are now facing not only affects McGill staff and students, but the Montreal community and beyond. We ask that you support our fight in educating the Quebec government on the positive differences McGill contributes to the province and to demand they overturn the dangerous budget cuts they are pushing through. Please join our 13:1 campaign and sign our on-line petition: for every signature you secure, we ask you for 13 more. Campaign to your friends, family, colleagues, etc. Our goal = 13,001
STATEMENT A university is a living community of students, professors, librarians, support staff, and administrators whose collective work drives the research and teaching activities that develop new knowledge and deploy existing knowledge. Knowledge of the human and natural world has been critical in achieving material and social advances over the centuries. The contributions of universities have been and will continue to be of enormous benefit to society. On December 6, 2012 and February 8, 2013, the government of Quebec unexpectedly announced budget cuts to its university system of $124 M within the current (2012-13) fiscal year, and a similar cut to follow in the 2013-14 year. These cuts are sudden, severe, and dangerous. They are a real threat to the health of our university system and the future well-being of Quebec society. We call on the government of Quebec to reverse these dangerous cuts and we appeal to Quebec society as a whole to join together to protect and sustain the universities as a key resource for the future health and prosperity of our society.
Le saviez-vous? McGill a eu un impact de 5,2 milliards $ sur l'économie québécoise en 2008, selon une étude produite par la société SECOR. Au cours de la même année, le Gouvernement du Québec a investi au total la somme de 389 millions de $. Il s'agit donc d'un impact économique de 13 $ pour chaque 1 $ que le Gouvernement a investi.
 
La crise financière qui a été fabriquée et à laquelle nous faisons présentement face affecte non seulement les étudiants et les membres du personnel de McGill, mais aussi la communauté montréalaise et bien plus. Nous vous demandons d'appuyer notre lutte visant à sensibiliser le Gouvernement du Québec aux différences positives que l'Université McGill contribue à la province et d'exiger qu'il annule les compressions budgétaires désastreuses qu'il s'apprête à mettre de l'avant.
Nous vous prions de bien vouloir adhérer à la Campagne 13 pour 1 et de signer notre pétition en ligne: pour chaque signature obtenue, demandez-en 13 autres. Engagez vos amis, votre famille, vos collègues, etc. Demandez-leur de signer la pétition !
Notre objectif = 13 001
DÉCLARATION
Une université est une communauté vivante composée d'étudiants, de professeurs, de bibliothécaires, d'employés de soutien et d'administrateurs dont le travail collectif sous-tend les activités de recherche et d'enseignement qui permettent l'acquisition de connaissances et la dissémination du savoir. La connaissance de l'humanité et de la nature a joué un rôle déterminant dans la réalisation des progrès matériels et sociaux que nous avons connus au cours des siècles. Les contributions des universités ont de tous temps revêtu une valeur immense pour la société. Le 6 décembre 2012 et le 8 février 2013, le gouvernement du Québec a annoncé subitement des compressions de l'ordre de 124 M$ dans le financement du système universitaire pour l'exercice financier en cours (2012-2013), qui seront suivies de coupes similaires en 2013-2014. Ces compressions sont soudaines, importantes et désastreuses. Elles constituent une véritable menace pour la santé de notre système universitaire et le bien-être de la société québécoise au cours des années à venir.

Nous exhortons le gouvernement du Québec à annuler ces compressions désastreuses et nous demandons à l'ensemble de la société québécoise de faire front commun afin de protéger et de soutenir les universités, qui sont essentielles au bien-être et à la prospérité de notre société pour les années à venir.

Links