Thank Jack In The Box for Respecting Gun Rights
377
people have signed this petition.
Add your name now!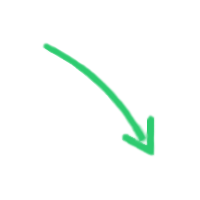 377

people

have signed.

Add your voice!
Maxine K.
signed just now
Adam B.
signed just now
Last week in Fort Worth, Texas, members of Open Carry Texas and Open Carry Tarrant County peacefully entered a Jack in the Box restaurant lawfully carrying rifles. Media and law enforcement have incorrectly reported that employees were so terrified that they locked themselves in the store's freezer. According to Jack In The Box corporate security, this is a completely false story. In fact, no one in Jack In The Box even called 911 about this incident.
We appreciate businesses like Jack In the Box and others that respect our right to keep and bear armsand recognize that guns are a visual deterrent to criminal activity. Unfortunately, Jack In The Box employees have been the frequent target of armed robbers allowing the legal carry of firearms in any business protects valuable employees and customers. The presence of a law-abiding gun owner serves as a de facto protection against future armed thugs.
Gun control bullies are gathering signatures demanding that Jack In The Box ban guns from their more than 2200 stores across the country. We cannot let their voices be the only ones heard.
Imagine what would happen if every business caved to the pressure of gun control bullies. Business is susceptible to public opinion and yours needs an equal opportunity to be heard.
Texas is a state with a proud heritage of law-abiding gun owners. There are over 700,000 concealed handgun license holders in Texas and millions more that own and carry firearms on a daily basis without committing crimes. These guns have been used to deter and halt crimes in progress nearly daily.
There is no depth too low to which gun control bullies will stoop to achieve their goals of completely removing guns from the public square. They want you and I to be helpless everywhere we go. In short, they want to empower criminals by disarming you and me.
Nothing is more important to us than having the ability to protect our children and spouses while enjoying a meal or shopping in public. The tactic currentlybeing used is to claim exclusive association of terms like "moms" and "children" to justify their gun grabbing agendas. But, we are alsomoms and dads and we also have children. Their gun control does not trump our right to protect ourselves, our children and those around us.
Open Carry Texas moms and dads will personally deliver this petition to the corporate security executives of Jack In The Box at their California headquarters.
FULL PETITION TEXT:
TO: Leonard Comma, CEO, Jack in the Box
Texas currently allows people to openly carry loaded rifles in public, which serves as a visual deterrent to criminal activity. And one such public display took place last week at a Jack in the Box in Fort Worth, TX.
Combined with the fact that an estimated92 percent ofcrimes are prevented in the U.S.by the mere presence of a firearm, this practice protects the lives and property of Texans on a grand scale.
Jack in the Box reportedly has a policyof respecting the right to keep and bear armsin its corporate stores -- and the Fort Worth store is one of them. We call on you to continue putting the safety and security of your employees and customers on the top of your priority list by not caving to the irrational demands of emotional gun control advocates.
As a business leader, you have the opportunity to take a stand for common sense and customer safety and defend law-abiding citizens who are loyal to your brand and enjoy your high quality food.Millions of gun owners are appreciate businesses that recognize the value of an armed society in creating a polite society and enjoy such welcoming environments.
There will be those on both sides of the issue that won't appreciate your decision either way, but will garner more respect from the millions of law abiding gun owners if you choose to side with respecting gun rights of peacefully armed citizens.