Textile Worker's Rights and Safety
44
people have signed this petition.
Add your name now!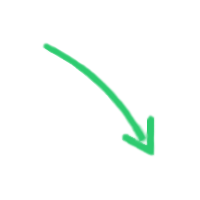 44

people

have signed.

Add your voice!
Maxine K.
signed just now
Adam B.
signed just now
Have you ever wondered where your clothes come from? What hardship people go through to make them for us? The pain and loss people go through just so we can clothe ourselves?
People all throughout the world are forced to work for clothing factories, where they only get paid 1/5 of the minimal living wage. The living wage ensures enough money to pay for clothing, food, rent, healthcare, education, transportation, and have some savings. It has been discovered that some women are only paid $1 to make a dress for Kmart. How much do we pay for a dress or a piece of clothing from Kmart? About $5!
A woman in Belfast, Northern Ireland found this note in a pair of trousers she bought at a retail company along with an identity card of a prisoner.
"SOS! SOS! SOS! We are prisoners at Xiangnan jail in Hubei, China. For a long time, we have been producing clothing for export. We work for 15 hours each day. What we eat is even worse than food for pigs and dogs. The work we do is similar to (the hard work) that oxen and horses do. We urge the international community to denounce China for this inhumane act (theconsciouschallenge.org, 2019)." Prisoner from the Xiangnan jail in Hubei China.
A report has found that 94% of Cambodian factories breached overtime regulations, one factory was found to have fired 40 workers for refusing to work overtime.
Workers in a Bangladeshi factory were beaten when they didn't meet their unreachable manufacturing targets. There are 168 hours in a week, and at peak production time, these people are working 100 hours per week. The workers are punched, slapped, and some pregnant women have miscarried due to the awful treatment.
'Beyond the crumbling walls of sweatshops, we find out the true cost of fashion. It's April 23rd 2013, a busy commercial building in Dhaka, Bangladesh towers over thousands of workers, many of them children. As they toil away in a cramped sweatshop the force of the eight-story building collapses on to them, killing more than 1,000 people and permanently disfiguring a further 2,500. It emerges that this building had been condemned and not fit for purpose, yet many workers were caged for 14-hours a day with no escape. This was not just an unfortunate circumstance but one that could easily have been prevented.' (theconsciouschallenge.org, 2019.)
The buildings are also not in good condition so there are often fires and accidents. The managers in these buildings lock the fire escape doors to "control" the workers. One survivor said, 'I didn't know what to do. Finally I had no other choice but to join others and jump out the window. I saw many of my friends lying dead on the ground beside me. I injured my legs but I came out alive." Another survivor said, "In desperation, I went back and forth looking down below. The smoke was so thick and I picked the best place to jump in a pile of boxes. My sister jumped too. She died.'
We have designed this petition to ask the government to re-consider where we import our clothing from. Sign our petition to protect these workers and stand up against these inhumane acts.
For more information please visit our website at https://twras.webflow.io/
The websites we used:
https://cleanclothes.org/news/2020/live-blog-on-how-the-coronavirus-influences-workers-in-supply-chains
https://www.sustainyourstyle.org/en/whats-wrong-with-the-fashion-industry#anchor-working-conditions
https://www.unpri.org/social-issues/the-potential-human-rights-issue-companies-face-when-making-a-t-shirt/479.article
https://www.theconsciouschallenge.org/ecologicalfootprintbibleoverview/clothing-human-rights
https://www.gsb.stanford.edu/sites/default/files/resources/hainmeuller-workconditions-apost.gif