Hunting Game Animals with Suppressors in Texas
51
people have signed this petition.
Add your name now!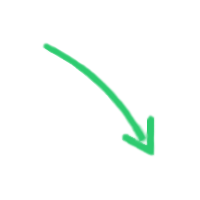 51

people

have signed.

Add your voice!
Maxine K.
signed just now
Adam B.
signed just now
Many states allow suppressor use for game animals, and Texas is behind the curve. Even if you don't currently a suppressor, options are a good thing. You could own a quality suppressor for around $700 with the tax stamp--they aren't unattainable to the common person. Having them legal for hunting game animals would result in more being purchased, possibly making them more affordable still.
If you have ever heard 5.56 (.223) or .308 suppressed, you know it is not overly quiet. These are the calibers I have experience with, but it goes for all supersonic rounds (which is the vast majority of rifle cartridges). You wouldn't gain an unfair advantage, where the animals just stand there like nothing happened. Feral hogs react similarly to a unsuppressed gun when using 5.56 (.223) and .308 round suppressed, but the effect on our hearing isn't as severe. There are sub sonic rounds that are more quiet, but not many folks would use them for hunting due to the reduced range from the low velocity rounds. If they did, it would be more akin to bow hunting, which is legal anyway––both are close range and make little sound.
What we have to gain is the very purpose of suppressors, hearing protection! I have always hunted with no hearing protection (ear plugs, etc) so I can hear what is going on around me. Hearing loss is cumulative, and over the years you will start to gain a ringing in your ears and eventually some degree of hearing loss. Furthermore, some of us have guns we want to use to hunt game, but they have a muzzle brake permanently attached to accommodate a suppressor. Without the suppressor the brake is way to loud to shoot without hearing protection, ruling it out for hunting game animals.
This isn't out of reach, as many states already allow it. Let's voice our opinion and get the laws set straight! Whether or not you have a suppressor or are from Texas, sign up--this is a step in the right direction for legal gun owners everywhere.
Links