21st Century Expectations for San Antonio's Community Colleges and Higher Education in Texas
37
people have signed this petition.
Add your name now!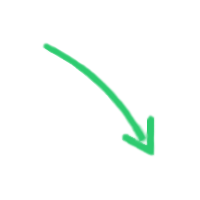 37

people

have signed.

Add your voice!
Maxine K.
signed just now
Adam B.
signed just now
     21st Century Expectations for San Antonio's Community 
                  Colleges and Higher Education in Texas1

We petitioners demand more professionalism and foresight from the members of Texas House and Senate Committees on Higher Education. And we demand an immediate response to the specific issues addressed in our petition from Dan Branch, Joaquin Castro, Florence Shapiro and Dan Patrick -- the chairpersons of said committees.

First, we demand the incorporation of Dr. Daniel Jacoby's research into the formulas for funding higher education. Dr. Jacoby's critical finding is this: as the proportion of part-time faculty increases, graduation rates decrease2. The use of part-time faculty has risen 43 percent since 1969; now, about 70 percent of all faculty at community colleges are part-timers, many of whom have become "perma-temps." This excessive hiring of part-time faculty is objectionable because the working conditions of part-time faculty are often objectionable (e.g., inadequate pay, no benefits and little to no job security) and because the excessive hiring of part-time faculty negatively affects educational outcomes. Moreover, we demand that the salaries of executive college administrators -- who more often than not are already among the top 10 percent of wage earners and whose salaries, nationally, rose on average over 35 percent between 2004 and 20093 -- be lowered in order to fund more full-time faculty positions at Texas' community colleges. Consider Alamo Colleges' Chancellor Bruce Leslie, a man nearly in the top 1 percent of wage earners; taxpayers pay Leslie's $319,937.28 salary each year and pay Leslie's $1,000-a-month auto allowance each year. He also received a $30,000 bonus in 2009. Taxpayers should not have to pay for a public employee to be nearly in the top 1 percent of incomes4. Our money would be better spent on faculty and scholarships. 

Second, we demand that all members of the Texas Senate and House Committees of Higher Education monitor the professional journals devoted to higher education. Legislative staff must be assigned to this task. Keep in mind that the members of the higher education committees were unaware of Dr. Jacoby's research, which was published in 2006, until Robert J. Pohl (a former student at San Antonio College) testified before a joint session of the higher education committees on August 19, 2010. We are shocked because neither legislative staff nor members of the committees systematically monitor the professional sources of information on higher education, and we demand action.

Third, we demand that all members of each committee -- especially Dan Branch, Joaquin Castro, Florence Shapiro and Dan Patrick -- ADVOCATE FOR THE HIRING OF MORE FULL-TIME FACULTY AT TEXAS' COMMUNITY COLLEGES. We demand that the members of the higher education committees write letters to the editors of all major newspapers in Texas, letters that bring attention to Dr. Jacoby's research and that advocate for the hiring of more full-time faculty at community colleges. Good working conditions are good learning conditions. Address the exploitation of labor and the adverse educational effects of this exploitation.

Our fourth and final demand involves a serious commitment to altering the distribution of public monies: we demand that the chairpersons of the higher education committees seek ways to significantly increase funding for community colleges and for the expansion of on-campus daycare services at community colleges.

San Antonians in solidarity with parents, working-class students, the youth and the non-traditional students attending community colleges,

Rod Sachs and Robert J. Pohl



1. This petition was written and distributed as part of the service-learning component of a history course taught by Dr. Kolleen Guy. Dr. Guy is an associate professor of history at The University of Texas at San Antonio. Although only 33 signatures appear online, nearly 1,000 people have signed the petition in person thanks to the efforts of Rod Sachs, Koreen Griffith and Dr. Guy.  
2. Dr. Daniel Jacoby, "Effects of Part-Time Faculty Employment on Community College Graduation Rates."
The Journal of Higher Education
(2006).
3. Gabriel Arana, "Higher Education Takes a Hit."
The Nation
(2009). 
4.  Consider Chancellor Leslie's pay in relation to hiring trends in higher education across the country as reported in Academe, the publication of the America Association of University Professors: "Over five years, college administrators' salaries rose 35.6 percent nationally, journalist Gabriel Arana reported in a March 2009 Nation article. At the same time, the ranks of contingent faculty in non-tenure-track part- or full-time positions have been growing. In 2007, 69 percent of faculty at all types of institutions nationwide were in contingent positions, up from 43 percent in 1975, and the proportion of faculty in contingent positions at community colleges is even higher" (Robert J. Pohl, "Texas Hold Him"). Keep in mind that compared to their full-time colleagues, part-time faculty receive roughly half the pay for the same amount.  
Sponsor
Dr. Kolleen Guy Rod Sachs Koreen Griffith Robert J. Pohl
Links