Texas Township Still Needs Help
647
people have signed this petition.
Add your name now!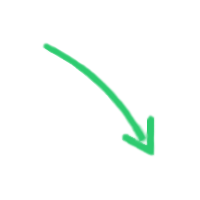 647

people

have signed.

Add your voice!
Maxine K.
signed just now
Adam B.
signed just now
On September 30th of 2018 we printed and distributed the attached petition to then Senator O'Brien and to you Representative Iden, at a Texas Township Task Force meeting. It was our understanding at the time, the Engineers and others whom Texas Township hired had figured out a short term solution to lower the levels of Eagle and Crooked Lakes. This was to also help the many neighborhoods around those lakes which are also experiencing flooding. The only thing we needed to start this was approval from the DEQ
At that meeting the DEQ explained their process, which could take 90 days and could include a public hearing, if necessary. It was agreed to move forward so we planned the public meeting to run in parallel with the DEQ efforts. This was done in order to try to fast track this process as much as possible. Our hope was to start pumping by the end of 2018.
We're now into January. Since that time, the lakes have risen due to continued rain and snow. Just last week the lake rose another 1.5 inches. A road that serves as the only way to about 25 homes, is now backfilled from the storm drain and frozen over. Residents have to drive over a sheet of ice that was once a road to get to their homes. Multiple people have been displaced from their homes, and many, many more are constantly pumping their basements to try and keep the water outside their walls.
On the government's end, DEQ has stated we might have to get approval from every downstream residence 'significantly impacted' by our pumping. They can't or won't provide us the definition of 'significantly impacted'. Meanwhile, they also identified a protected rattlesnake downstream. This snake will now require EPA approval for the pumping. Getting approval from the EPA, which takes a minimum of 90 days, has yet to start.
On September 30th, the best case was January 1st. On January 6th, the best case is now April 6th, if at all. Twenty-five homes already have their right of way impeded. If the water comes up another 4 inches, it will start impeding all of Treasure Island, or about 80 homes.
We've been told that this is not a State Emergency, and we need to follow the process. As a board, we have been explaining this to our residents. We have been patiently urging them to stay calm. We have reassured them help is on the way. But at what point is this an Emergency? We've already displaced at least 3 families from their underwater homes - how many more homes need to drown before this gets some attention?
I urge you both to figure out what can be done. We are mostly ready to pump water. The pipes and pumps have been identified and procured. We are just waiting on the green light. As someone who wakes up daily to a water line that grows closer and closer, it's completely frustrating the only thing stopping us is bureaucracy.
Please Help!