Texas Laws are outdated concerning rape
92
people have signed this petition.
Add your name now!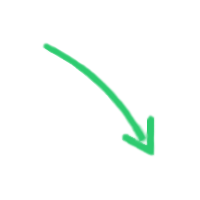 92

people

have signed.

Add your voice!
Maxine K.
signed just now
Adam B.
signed just now
Other States have already removed the statue of limitations on rape. Texas needs to do the same. In my opinion, rape should be treated as murder because in essence you are destroying someone emotionally and people cope with traumatic episodes differently. The victim needs time to process what happen to them and find the courage to break away from the situation, The law should be there to protect them when they are ready to come forward as rape is rape, It does not matter when it happened, it is still rape and should be treated with the same level of importance whether it happened 30 minutes ago or 30 years ago. Being raped is very embarrassing and a lot of rape victims feel "dirty", like they have done something wrong. As a victim of rape, I am speaking from personal experience. Time is needed to cope and process everything and the law should be there to protect the victim when they are ready to move forward and let the healing begin. I encourage every American citizen to contact their local representative or the united state congressman and urge them to remove the statue of limitation on Rape and other crimes of a forced sexual nature. This crime is not taken seriously enough by the general public and is more prevalent than most Americans think. According to Statistica, " In 2019, Texas had the highest number of forcible rape cases in the United States, with 14,824 reported rapes". That is just in one state in one year alone! And this information is based only on the rape cases that have been reported to the authorities. Cases like mine that went unreported are not unique. In my case, I went to my mother for help to stop the abuse and she did nothing to protect me. By her inaction, she allowed these terrible crimes against me to continue literally facilitating the continuation of my torture. The criminal and civil punishment should extend to the rapist as well as those who facilitated the crime by their inaction when they were legally and morally obligated to provide care and protection. I am asking every American to spare five minutes and please...
A. Sign the petition below.
B. Call or email your congressman.
C. Share this post spread and the awareness.
I realize that we all live in a very busy world. I also know that if you really think about it, we all have five minutes we could dedicate to a worthy and virtuous pursuit. Between all of us, we can make this cause go viral! Not only would you be changing my life (and I would be forever grateful), you would be changing the lives of so many other victims of sexual assault by simply ensuing that their opportunity for justice is not derailed by some careless wording in a legal statute.
That five minutes you just spent helping someone else could change their life for the better by allowing them the opportunity to gain some form of closure. Speak up America! Let us use our voices and fight for justice. Come on America! Let's take a rapist off the street!
https://www.congress.gov/members?searchResultViewType=expanded
Thank you for your time and any help you can provide.
Rhonda
#justiceforrhonda.net