Testimony Injustice help free an innocent man.
34
people have signed this petition.
Add your name now!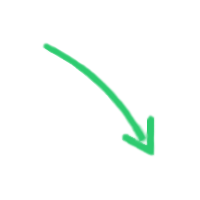 34

people

have signed.

Add your voice!
Maxine K.
signed just now
Adam B.
signed just now
Please help an innocent man be set free from a corrupt justice system in Ottawa county, Ok. If you look up the district attorney Eddie Wyant you'll see the people jailers,sheriff in the last 10 years has all been corrupt. The guy that needs to be set free was a 24 year old that was lied on by a 17 and 16 year old it ruined his life he could have became anything he wanted with no prior felonies. He was on vacation in Oklahoma visting his biological mother. His child hood was horrendous 13 or 14 foster homes and 6 Orphanages. He had been through alot and with no family to help him with a proper attorney Ottawa county gave him Kenny Wright who dropped him illegally just cause he knew he would win the case and since he was running for District Attorney he didnt want to lose votes. This was illegal. Ottawa ended up giving Mr.Bowes (truly innocent man) ken gallon a bankruptcy lawyer as his public defender who through the case just cause he was best friends with the ass. District Attorney Ben Loring which was mentioned in the trial. Mr.Bowes has claimed his innocence since day one. The jury only got to see a troubled person who had a terrible childhood. Mr Bowes was tricked in not getting on the stand to defend himself and since he had never been through anything like this he trusted his public defender not knowing he should have got on the stand and defended himself since there was no evidence JUST WORDS had him convicted. Please help Charles Bowes so that he doesn't have to register for the rest of his life in the state where he was born and raised Virginia. Why would he commit a crime like that 1100 miles from where he lives. Anyone knows that a crime like that would be commited where the person is most comfortable not where he doesnt know anyone but his real mom. Please may i burn 1000 deaths in hell Charles Bowes is an innocent man. Thanks for reading. Please look up ottawa county and you will see the history of jailers and sheriffs illegal activities we have to stand up and fight back against this system who allows people to get convicted when they know for a fact there innocent. 1 more fact even commerce high councilor admitted they had changed there story more than twice. The ONLY REASON he was convicted is because he did not get on the stand to defend himself and i quote Ben Loring " jury i hope you got something out of him by him just sitting there"