Equitable Cannabis Delivery Regulations
460
signers.
Add your name now!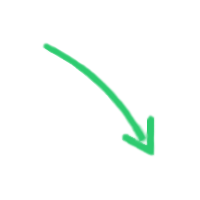 460

signers.

Almost there!

Add your voice!
Maxine K.
signed just now
Adam B.
signed just now
The Marijuana Delivery Operator and Courier licenses were created exclusively for Social Equity and Economic Empowerment applicants, but the regulations create undue burdens and operational constraints that render the business model impracticable.

We the undersigned licensed Marijuana Couriers, Delivery Operators, retailers, product manufacturers, cultivators, city/state representatives, patients and customers are formally petitioning the Cannabis Control Commission (CCC) to make changes that govern the adult use and medical cannabis regulations codified under 935 CMR 500 & 501.

The goal is to promote real equity for social equity entrepreneurs and enable fair access to cannabis in the state of Massachusetts. The delivery regulations must to be revised to be in alignment with the CCC mission stated below:
"The mission of the Cannabis Control Commission is to honor the will of the voters of Massachusetts by safely, equitably and effectively implementing and administering the laws enabling access to medical and adult-use marijuana in the Commonwealth."
"The Commission will foster the creation of a safely regulated industry that will create entrepreneurial and employment opportunities and incremental tax revenues in and to communities across the state and which will be a best practice model for other states. The industry will be characterized by participation by small and larger participants and with full and robust participation by minorities, women and veterans. We will develop policies and procedures to encourage and enable full participation in the marijuana industry by people from communities that have previously been disproportionately harmed by marijuana prohibition and enforcement and positively impact those communities."
#1 Reduce the Driver Requirement from two to one

Proposed Reg Change:
(e) A Delivery Licensee or a Marijuana Establishment with a Delivery Endorsements transporting Marijuana and Marijuana Products for home delivery shall ensure that all vehicles used for deliveries are staffed with a minimum of one Marijuana Establishment Agent. Vehicles shall remain locked when containing Marijuana or Marijuana Products and when Marijuana Establishment Agents exit the vehicle.
Currently these states allow for one driver for home delivery.
California
Colorado
Oregon
Nevada
Michigan
New Jersey
Connecticut
Maine
Arizona - does not allow for adult use delivery but medical delivery allows for 1 driver
Other reasons for one driver:
Alcohol delivery and all other delivery services including medical do not require two people for delivery.
Amazon vehicles with $25,000+ worth of products are delivered with one driver while MA Cannabis Delivery companies are capped at 10K.
Going down to one driver delivery companies will be able to be profitable and offer better wages to their drivers
Delivery companies will be able to have a higher up time and will be less exposed to call outs and vehicles going down.
It is not proven that having a 2nd driver actually improves security or acts as a deterrent.
There have been 200,000+ medical & 100,000+ adult use cannabis deliveries conducted in the state with no incident.
Requiring two drivers in the vehicle creates a nearly insurmountable financial burden on delivery companies and will prevent the commission from reaching its social equity goals. In addition, many couriers may go into business unaware of the depth of the regulatory burden and simply go out of business.
Smaller retailers cannot competitively offer delivery due to higher courier costs (two drivers) which force the smaller retailers to offer order minimums that are not consumer friendly. The higher minimums and the recent drop in prices creates a situation where smaller retailers cannot hit an optimal order volume to establish a financially viable partnership with a courier.
#2 Allow deliveries to consumers regardless of municipality
Proposed Reg Change:
Deliveries by a Delivery Licensee or a Marijuana Establishment with a Delivery Endorsement shall be geographically limited to the Commonwealth of Massachusetts.
Reasoning:
Currently a medical delivery can take place anywhere in the Commonwealth. This should be the same for adult use. Consumers in "banned towns" are allowed to go to any dispensary and should have the same freedom when it comes to delivery. In addition, Massachusetts is the only state that prevents deliveries into municipalities that do not allow for adult use deliveries.
In Connecticut's S.B. 1118 — An Act Concerning Responsible and Equitable Regulation of Adult-Use Cannabis S.B. 111 prohibits municipalities from banning deliveries to residents of their town.
New Jersey's regulations explicitly state "(l) In no case may a municipality restrict the transportation of cannabis items through, or delivery of cannabis items within, the municipality by adopting an ordinance or any other measure. Any such restriction shall be deemed void and unenforceable."
In 2018 California regulators allowed for deliveries throughout the state even in "banned towns". "Law enforcement groups and the California League of Cities opposed the move, arguing that pot deliveries to places that ban cannabis erodes local government control and will increase crime in those areas." However, in 2021 see that is not the case in California which now has a booming cannabis delivery industry and even lower crime rates.
This is well within the Commission's authority based on the power granted by the state legislature's Act To Ensure Safe Access to Marijuana which granted the ability to regulate the cannabis industry in the commonwealth.
Other changes:
Allow delivery to hotels.
Remove the body camera requirement for 3rd party transports.
Universal agent registration.
Ultimately, these two changes and more will create a more equitable cannabis delivery industry in the Commonwealth and is absolutely critical to the success of the social equity program.
Thank you!
You can view the full petition here: