Terrence Smith Service to the Community
184
people have signed this petition.
Add your name now!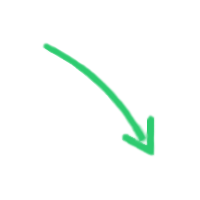 184

people

have signed.

Add your voice!
Maxine K.
signed just now
Adam B.
signed just now
Terrence Smith grew up in the Bragg Hill area, and recognized the absence of a place for community members to gather, and a lack of businesses owned and managed by people who were truly invested in the surrounding communities. Terrence created a restaurant with a vision of creating a shared community space that would be an active part of the community. Since opening in 2019, Terrance and his restaurant have played a crucial role in serving the Fredericksburg Community, specifically in the adjacent Bragg Hill and Heritage Park neighborhoods. He has been active in sponsoring events such as basketball tournaments, Juneteenth programs, and community meals.

Thanksgiving Giveaways

Each year, through his restaurant, Terrence hosts a turkey giveaway for families in need at Thanksgiving. In the days leading up to the holiday, he hosts a day when community members in need can receive a free Thanksgiving meal, no questions asked. In 2020, during the height of the pandemic when many families experienced job losses or other unexpected hardships due to shutdowns, he provided over 200 meals to community members in one day. He also provided whole turkeys to families in need. This year, he provided even more free meals to community members in need, serving over 250 turkey dinners on the day before Thanksgiving. These giveaways exceed $1,000 in expenses each year, and numerous hours of planning and staffing time to support the community.

Bragg Hill Day/Juneteenth Events

Each year, around June 19th, there is an event in Bragg Hill (on Denton Circle) centered on promoting community and celebrating the Juneteenth holiday. Since he opened his restaurant in 2019, Terrence has catered the event, providing food and drinks to attendees free of charge.

Other Food Giveaways

Not surprisingly, there are many people in need in the Fredericksburg area, but especially in the Bragg Hill and Hazel Hill communities surrounding Terrence's restaurant. Terrence routinely offers free food to individuals experiencing hardship without making them feel embarrassed or judged. He has built genuine relationships with those around him, and if/when they express a need, even indirectly, Terrence is always willing to assist. He provides free icees to children daily, and continued that practice even through the pandemic. As food prices and operational expenses surged during the pandemic, Terrence never stopped giving to others in the best way he could.

Mentoring

As a man who grew up in the Bragg Hill community himself, Terrence has been intentional about building his business and maintaining connections there. He is respected by his peers and youths in the neighborhood, and serves as a big brother figure to many young men who otherwise would not have any male figures in their lives. He is relatable in ways that others cannot be, as he made changes from his younger years to build a different life for himself, and is clear that his past does not define his future. He regularly offers advice, financial assistance, rides, and free food to young men in the Bragg Hill and Hazel Hill communities.

Basketball Tournaments

Over the years, Terrence has combined his love of basketball and his commitment to supporting youths in Bragg Hill and Heritage Park by sponsoring local basketball teams and tournaments. In 2019, he sponsored an AAU girls' basketball team, and each year he sponsors a team and/or donates basketball shoes, money, and bikes as part of the Peace in the Paint tournament held at the W.L. Harris Playground in the Mayfield Community. The Peace in the Paint event brings together teams from local communities to compete, with a focus on sportsmanship, unity and peace. Terrence's annual monetary contribution to this event exceeds $1000, but he has also worked with the organizer of the event to help plan and promote it each year.

Aside from the direct community service noted above, Souls serves as a gathering place for a wide range of community members. People stop by to celebrate, share news, or catch up with friends and family. Finally, all of Souls' employees have had connections to the same community it serves, therefore it is an important staple establishment in the area. Terrence and DeQuan Thomas worked together to manage the day to day operations in the restaurant, and without either of them, it will not be possible to maintain it. It is important that Terrance have the opportunity to continue to operate the restaurant (or at a minimum train others to sustain it) for his livelihood and the larger benefits it brings to the surrounding community.

Terrence has been invested in giving back to others and promoting unity in his community. Despite having most of his time and money deeply invested in running a business, Terrence has always made time for the things and people who truly matter. Those who know him know that he is a peaceful person with a generous spirit and a good heart. He is honest, consistent about following through on his commitments, and worthy of the opportunity to work to maintain his livelihood.