Termination of contract service of AC Lazaga Multi Services in Amara En Terrazas de Punta Fuego,
12
people have signed this petition.
Add your name now!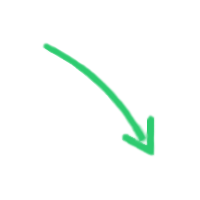 12

people

have signed.

Add your voice!
Maxine K.
signed just now
Adam B.
signed just now
Petition
In order for our investment to become successful, the community of Amara En Terrazas must rely on the commitment and performance of the staff that has been assigned by the contractor AC Lazaga Multi Services
From July to October 2012, AC Lazaga Multi Services has failed to fill its commitments towards our community.
One of their duties is the maintenance of our landscaping and the proper care of our lawn. The bad practices committed over a period of four months have caused severe damage to our lawn and have been ignored by the management of AC Lazaga Multi Services to take sanctions against its gardeners despite the fact that one concerned owner, Mrs. Siu, has from July to October 2012, addressed a large number of written and verbal complaints.



The damage they have done!
Concerns ignored!
The consequences!
Consequently, due to the total disinterest to improve our lawn and landscaping conditions from AC Lazaga Multi Services management and its employees under the supervision of FPD Landco Property Services manager, Mrs. Siu, an owner and permanent resident in Amara En Terrazas, had to intervene with these gardeners and their supervisor in the goal to stop their reckless actions while cutting the grass.
Unfortunately, no management was present on that day and the insubordination of these gardeners to attend to Mrs. Siu's request has led to the first disagreement causing Mrs. Siu to attend mediation with the Barangay Captain where their differences have been resolved.





Despite this first conflict,

AC Lazaga Multi Services and FPD Landco Property Services management's position remains the same with no sign of improvement.

Mrs Siu had to personally get involved by providing all the proper care she could give to rejuvenate the health of our carabao grass, causing a great stress and frustration on her health and personal life due to the effort and time involved. This total indifference from AC Lazaga Multi Services and FPD Landco Property Services management was absolutely OUTRAGEOUS and UNPROFESSIONAL!





This lack of due care from AC Lazaga Multi Services and FPD Landco Property Service's management has caused Mrs. Siu once again to intervene, causing the second conflict with the very same gardeners, which was called for mediation with Barangay Captain and the gardeners concerned. This time, no settlement was reached. This incident was consequently filed with the Municipal Police Department. However, because of reasons unknown to us, the Barangay had then allowed this simple neighborhood and client versus service provider conflict to be filed into a criminal case for slander in Deed over the People of the Philippines with over-exaggerated testimonies from the gardeners concerned in order to incriminate Mrs. Siu.





AC Lazaga Multi Services Action in favor to gardeners!




Despite being aware of their employees' poor services and irresponsible behavior, AC Lazaga Multi Services decided to show their support by keeping them at work in Terrazas Village demonstrating in this way, their inclination to engage for any potential lawsuit even to the extent of supporting its employees over its clients by providing legal support. 





What happened to Mrs. Siu could happen to any of us!  





And more importantly, AC Lazaga employees are working right outside our units.  Imagine if one of us becomes dissatisfied with  one of AC Lazaga's employees; could they sue us as well?  





The connection with the lawsuit against one of our neighbors being sued by employees of AC Lazaga Multi Services could be a menace to any of us for future extortion. 





Improved landscaping care!




After four (4) months of continually sending complaints (by email and in writing), with two distinct conflicts with the gardeners concerned, Mrs Siu's concerns were finally answered with the arrival of a new garden team which was assigned to restore the health of our Carabao grass with manual de-weeding, topsoil application and cutting with care. The result is simply striking!




New garden team
Conclusion




The success of Amara En Terrazas Community goes beyond the boundaries of every owner's condominium.





It is in everyone's interest to expect the highest levels of achievement across Amara En Terrazas management and staff to

demonstrate that all community members are valued and respected.

Mrs. Siu's commitment in informing the FPD Landco Property Services management was a difficult and frustrating experience, especially since the Engineer manager on duty (who was acting as an interim property manager) was incompetent and left without proper monitoring from his supervisor, Mr. Pimentel. It is unfair to see that the passion for our landscaping demonstrated by Mrs. Siu in the best interest of all owners in Amara is being used unjustly as an extortion case by these employees. They are swearing (under oath!) that Mrs. Siu has done iniquitous acts and have accused Mrs. Siu to have used verbal expressions with foul language that are pure fiction.





Why this petition?




We, a group of Amara En Terrazas residents have followed the troubles of Mrs. Siu regarding this case and as a result, we feel that it exists now a state of distrust and a lack of security by having employees of AC Lazaga Multi Services working near our premises and therefore, there exists a potential conflict of interest.

Although Landco Pacific Corporation and FPD Landco Property Services Inc have made their position clear that they have no direct relation with the said gardeners, there is a contract between Landco Pacific Corporation/FPD Landco Property Services Inc and AC Lazaga Multi Services to provide satisfactory service, which binds Landco Pacific Corporation/FPD Landco Property Services Inc to a duty to intervene when the AC Lazaga service was no longer provided satisfactorily.


 


On these grounds, maintaining the presence of AC Lazaga Multi Service in Amara En Terrazas and the gardeners concerned in the Terrazas Village are no longer tenable nor acceptable. 

With this petition, we are asking other owners to join us to ask the Board of Directors of Amara En Terrazas to terminate our service agreement with AC Lazaga Multi Services under the condition to keep the existing staff in Amara and the removal of the three plaintiffs (former gardeners) from the premises of Terrazas Village.

 



Please join us to make a difference!

Thank you for your cooperation and support!


























Sponsor
Alexandra Siu, owner of Amara En Terrazas de Punta Fuego, Terrazas de Punta Fuego Village, Natipuan, Nasugbu, Batangas, Philippines and a group of concerned unit owners of Amara En Terrazas condominiums
Links
List of testimonies and support messages in favor of Mrs. Siu involvement in Amara En Terrazas condominium development. 
AC LAZAGA MULTI SERVICE
Company Name:

 AC Lazaga Multi Services
Mercado Vill, Sta. Rosa City
4026
Sta.Rosa City
Philippines
Contact Person:

 AC Lazaga Multi Services
Phone:

 837-2110
Services: Labor providers Janitorial and Landscaping. Hired by Landco Pacific Corporation in major of its project developments.
Landco Pacific Corporation is the developer of leisure communities, resort-inspired condominiums, and luxury home communities.
The company is a joint venture with  
Property Developer - LANDCO PACIFIC CORPORATION (LANDCO)
. 
The joint venture aims to deliver professional property management in all LANDCO projects and developments.