Terminate UNC Professer Dr Dwayne Dixion's Job. Investigate,charge and prosecute him to the fullest
254
people have signed this petition.
Add your name now!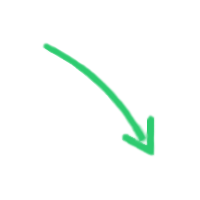 254

people

have signed.

Add your voice!
Maxine K.
signed just now
Adam B.
signed just now
https://www.redneckrevolt.org/single-post/2018/02/08/Solidarity-with-Dwayne-Dixon

It is a know fact that Dr Dwayne Dixon professor at UNC is a radical member of Antifa a group that has been investigated by the FBI for domestic terrorist violence. He was present at Charlottesville Va Riots and Protest on Aug 12, 2017 and admits to hitting the car of James Fields. With the lower of his Spokes tactical Ar-15 and admits to chasing James Fields who ran over and killed Heather Heyer 32.
Why was Dwayne Dixon not charged for at least going armed to the terror of the public? Did he contribute to the death of Heather Heyer? He was also present 2 days later at the taking down illegally of the Confederate Monument in Durham NC with his AR-15. Then on August 20th 2018 he was one of the leaders in taking down of the Silent Sam Statue/Monument. Is this the kind of person we want teaching our children and roaming the streets of our cities armed a rifle? In our eyes he is a danger and threat to society. We demand his immediate firing from his job at UNC and a full investigation to prosecute him as a domestic terrorist for him to be held accountable for his actions and brought upon him and any and all related charges. We demand UNC to start monitoring the curriculum of its teaching staff and to enforce strict rules to stop the brainwashing of our children to stop using the campus and their class room for questionable behavior that that goes against our moral beliefs, that encourages illegal actions and violent behavior and condones mob rule against its citizens and against any and all Police departments. This has to stop! Dr Dwayne Dixon is right in the middle of this and this is in out school. Charging him with simple assualt is not enough!
N.L.S