Terminate anti-India political activists Chatterji and Shapiro from CIIS
80
signers.
Add your name now!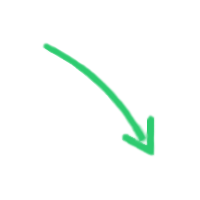 80

signers.

Almost there!

Add your voice!
Maxine K.
signed just now
Adam B.
signed just now
To: The Board of Trustees and President Joseph Subbiondo of CIIS
We the undersigned are pleased to learn of the suspension and ongoing termination proceedings against Angana Chatterji and Richard Shapiro of the Social and Cultural Anthropology Department at California Institute of Integral Studies (CIIS).
Chatterji and Shapiro have over the years been believed to have misused their academic positions to further their political and ideological agendas. After years of alleged Goebbelsian propaganda under the veneer of academic freedom, their seemingly perfidious agenda was recently exposed with the FBI arresting Ghulam Nabi Fai. Fai has been charged of being funded by the notorious Pakistani agency Inter Service Intelligence (ISI) to conduct nefarious anti-India activities. Angana Chatterji's association with Ghulam Nabi Fai was the matter of a concerned report in an Indian national TV news item. Chatterji was described in the report as a known India baiter, a regular at the ISI sponsored junkets. She was charged of being propped up by the ISI to launch an anti-India campaign. Further, her partner Richard Shapiro was denied entry to India in 2010 for what was reported to be his anti-India propaganda. Needless to say, the authorities in India as well as the vast majority of Indians and members of Indian diaspora are quite concerned at the reported subversive anti-India activites of Chatterji and Shapiro, both of whom were, until their recent suspension, faculty members at CIIS. [ref:
http://tinypic.com/player.php?v=213ergw&s=7
]
It must be noted that the ISI provides support to organizations such as Lashkar-e-­Toiba (LET). LET is listed by USA, India, EU, etc. as a dangerous Islamic terrorist organization. The ISI is now believed to be controlling the Haqqani network which has been attacking US forces in Afghanistan, and was found by Indian and US intelligence agencies to be behind the organized bombing of the Indian embassy in Kabul in 2008
.
Chatterji's reported associate Fai has also been alleged to be closely linked to element(s) of another Islamic terrorist organization, Hizbul Mujahideen. Clearly, Chatterji's reported association with character(s) allegedly linked to such extremely dangerous groups is of immense concern to the reputation and academic excellence that CIIS would wish to maintain.
We hope that the board of trustees and president of CIIS will resist pressure by sundry vested interests to reinstate the anti-India political activists Chatterji and Shapiro. We are sure they are well aware that academic excellence cannot be achieved when people reported to be linked to ISI interests indulge in blatant political activism and ideological indoctrination. We call upon them to reflect on the glorious history of CIIS which draws from the ideals of Shri Aurobindo and the Indic ethos of Dr. Haridas Chauduri. We call upon the trustees and president of CIIS to ensure that Shri Aurobindo's values and Dr. Haridas Chauduri's vision are not hijacked by nefarious anti-India agents under the veneer of academia. We commend them for the suspension of
Angana Chatterji and Richard Shapiro
and request them to follow through by handing out a full termination to both the individuals.
Sponsor
People against misuse of academic positions for anti-India propaganda
Links