Term-based Casual Academics Eligible for One-Off UNSW Staff Payment
17
people have signed this petition.
Add your name now!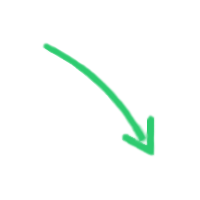 17

people

have signed.

Add your voice!
Maxine K.
signed just now
Adam B.
signed just now
To Whom It May Concern,
I am writing on behalf of casual academic staff that are employed on a term-by-term basis in relation to the 'further one-off payment for UNSW staff'.
It has come to our attention that staff that are contracted on a term-by-term basis may not qualify for receiving this financial support despite their Enterprise Agreement also being delayed and similarly experiencing no increase in pay rates. Many of these staff members are PhD candidates and as such, will continue working for UNSW next year beyond the advertised 22 Dec deadline but would not be considered employed or under contract at this chosen date given it is outside of any teaching term.
This is in addition to not receiving any salary increases and many teaching in this term that did not receive the earlier one-off payment in July. This means that many of these highly valued members of staff have not received any part of the 4% increase to their pay-rates that the university has provided for other staff during 2022. The choice of these limited time periods unfairly penalises casual teaching staff and those simultaneously studying at UNSW which does not foster a feeling of support nor provide adequate compensation to these members of staff.

For many Higher Degree Researchers (HDRs), casual teaching opportunities are critical for their professional development and their economic survival. Disincentivising these roles and not providing equitable compensation will leave students to select other employment opportunities that may substantially impact the quality of teaching at UNSW. As educators for classes with the lowest student:teacher ratios, the interactions with demonstrators and tutors (many of which are HDRs, employed on a term-by-term basis) are critical to student perception, learning and their experience of the university so should be fairly compensated rather than excluded from these types of remuneration schemes. Cultivating a positive work environment, encouraging engagement with these opportunities and recognising the importance of the roles these critical staff occupy may even inspire them to speak more favourably of their own time at UNSW or seek to build a longer-term relationship with the university throughout the rest of their career.

A key factor in why inclusion of specifically PhD candidates as staff in this 'further one-off payment' is needed is that the stipend most HDRs rely upon to subsidise their cost of living has similarly stagnated with no rise to compensate inflation. Students that were granted their stipend in previous years have not had their compensation changed annually and as such have already been substantially impacted by the growing cost of living (the roughly $28'775 being paid in 2022 to PhD candidates that started in 2019 is considerably different to the 2022 rate of $35'950). To penalise them twice for this inflationary increase by not counting them amongst staff valuable enough to receive this payment would be very disappointing.
Please consider revising this policy to include PhD candidates and other casual academic staff employed on a term-by-term basis as they are critical to the success of UNSW.
Included below is some research reiterating the importance of HDRs or similar in these teaching roles for your interest.
Flaherty, A., O'Dwyer, A., Mannix-McNamara, P., Leahy, J. J. (2017). "The influence of psycohological empowerment on the enhancement of chemistry laboratory demonstrators' perceived teaching self-image and behaviour as graduate teaching assistants", Chemistry Education Research and Practice, 18, 710-736.
Kirley, M. (2006). "Supporting casual tutors and demonstrators: A case study in computer science and software engineering", Conferences in Research and Practice in Information Technology, 52, 1-7.
McCready, R. and Vecsey, S. (2013). "Supporting the postgraduate demonstrator: Embedding development opportunities into the day job", Practice and Evidence of Scholarship of Teaching and Learning in Higher Education, 8, 104-111.
Santhanam, E. and Codner, G. (2012). "Enhancing undergraduate engineering education quality through teaching assistants (tutors/demonstrators)", Australasian Journal of Engineering Education, 18, 15-24.