Tennis Evolution
68
people have signed this petition.
Add your name now!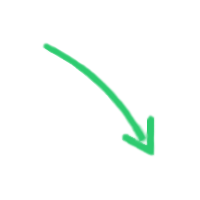 68

people

have signed.

Add your voice!
Maxine K.
signed just now
Adam B.
signed just now
THIS IS A CALL TO ACTION, LET US COME TOGETHER FOR A "TENNIS EVOLUTION". WE DON'T HAVE ENOUGH TENNIS COURTS AT LOMA ALTA PARK TO MEET THE NEEDS OF OUR COMMUNITY. WE ARE CALLING FOR ALL RESIDENTS OF ALTADENA TO SIGN THIS PETITION IN SUPPORT OF ADDITIONAL TENNIS COURTS AT LOMA ALTA PARK.
Problems:
1. Extended wait times,
2. Increasing number of arguments
3. Loss of tennis court at Farnworth Park
Benefits:
1. More tennis courts mean that more people can play.
2. More courts will accommodate the increase in tennis players because of covid19 and growing number of new residents that play tennis.
3. During this time of covid19 tennis is one of the safest sports you can play, therefore we should invest additional courts. Social Distancing will continue to be important in the years to come.
4. Increased services for the community and revenues.
5. More opportunity to learn how to play tennis. Boosts brain power: Tennis requires the brain to be creative, and it involves planning, tactical thinking, agility and the coordination of different parts of the body. So the more you play tennis, the better and stronger the neural connections related to those types of activities become, and the better you become at them. In addition to improving neural connections and developing new neurons, studies show that exercises that require a lot of thinking — such as tennis — can actually improve brain function in ways that aid memory, learning, social skills and behavior.
6. *Improves discipline and social skills: Tennis makes you more disciplined because the skills needed to master the game take patience, time and dedication. That's a lot of time spent practicing and focusing on getting better. Tennis helps you in achieving a better degree of socialization as you have to interact with different players.
7. *Boosts mood: Tennis players are more optimistic, have greater self-esteem and are less anxious, angry and depressed than people who play other sports or are sedentary, according to scientists in Connecticut.
*By Health Fitness Revolution April 10, 2015
TAKE ACTION:
Send a letter to ALL members of the Altadena Town Council as soon as possible. Your letter should indicate the community need for more tennis courts at Loma Alta Park. The Town Council meets every third Tuesday of each montHh. You can also speak at the town council zoom meeting. Thank your support in improving tennis in Altadena.
Council members:
CT 4603.01 Dorothy Wong (Loma Alta Park) Term Expires 2021 Phone: (626) 765-4275 Email: dorothy.wong@altadenatowncouncil.org
Arron Tschida (Loma Alta Park) Term Expires 2021 Phone: (424) 234-1085Email: arron.tschida@altadenatowncouncil.org