Tennessee Grasslands Master Development Plan Opposition
385
signers.
Add your name now!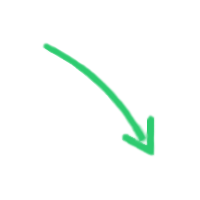 385

signers.

Almost there!

Add your voice!
Maxine K.
signed just now
Adam B.
signed just now
To: The Gallatin City Planning Commission and the Gallatin City Council,
We the undersigned oppose GMRPC Resolution 2019-115 for MDP 2019-0012, Tennessee Grasslands' pending request for Gallatin City Planning Commission approval of it's own Master Development Plan Amendment. Doing so would separate Tennessee Grasslands club owned properties (i.e. open and common areas surrounding the two golf courses that today are an integrated part of both Fairvue and Foxland communities) from the Master Development Plans of the Foxland and Fairvue communities. We believe this to be problematic, unfair and unjustified for the reasons detailed below.
(1) No detailed construction plans or activities are proposed as part of this request. However, based on discussions with City personnel, current MRO zoning designations and a preliminary graphic provided by Tennessee Grasslands on 9/17/2019 (attached), just before the second reading of their proposal before the Planning Commission on Monday 9/23/2019, it is our understanding that approval of this request will provide the owners of Tennessee Grasslands (TG) with a clear pathway to the construction of commercial buildings and potentially other business activities in the future, with no oversight, involvement or approval of collective homeowners in these communities and/or other affected community entities.
(2) Importantly, such an approval would enable development in the Fairvue and/or Foxland communities without requiring any level of approval, agreement or compliance with current standards and rules of the Home Owners' Association and/or the members of the HOA, or the club membership of Tennessee Grasslands, which is both troubling and unfair.
(3) No sufficient details have been provided with this request regarding any specific development activity, nor the associated timing, project and/or business case rationale or detailed plans to fund the capital necessary for any such developments.
(4) There is an unknown impact on the communities themselves, as there has been no 3rd party assessment of the proposed development projects with regard to the future safety, nuisance, congestion, security, and traffic on these and the surrounding Gallatin communities.
(5) There has been no discussion with the community or club members as a whole, nor any factual evidence presented regarding the resulting positive or negative value impact on homeowner properties, or regarding potential increases to Tennessee Grasslands club member initiation fee's or monthly membership dues in the future.
(6) All of the above are normal and prudent business and community impact considerations and it is both unusual and inconceivable that the Planning Commission or City Council would give due consideration to these proposals until such details have been fully developed and shared with all affected parties or communities.
On September 23, 2019, members of the City Planning Commission encouraged Tennessee Grasslands to share specifics with Fairvue residents as a whole. To date, this has not happened in any organized or comprehensive manner, which is somewhat startling if not troublesome on its own accord.
Thus, we believe the request for the approval of the Master Development Plan is both premature and presently unjustified.
Therefore, we urge the Planning Commission to DENY Tennessee Grasslands' request until a detailed overall community impact of each individual development proposal, including both pre and post development property values and the financial burden on residents and Tennessee Grassland club membership body, can be evaluated and understood and agreed to by a simple majority of Fairvue Plantation and Foxland home/lot owners, the majority of the current Tennessee Grassland Club membership and the HOA Board.
Signed: