Tell Canada What You'll Do to Save Seals
19
people have signed this petition.
Add your name now!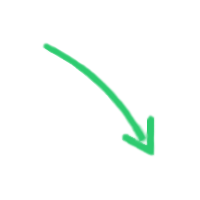 19

people

have signed.

Add your voice!
Maxine K.
signed just now
Adam B.
signed just now
Yesterday, I heard shocking news: The Canadian government announced that it would allow hunters to kill even more harp seals for their fur than last year -- 388,200. This quota is all the more outrageous because Canada knows that many baby seals are likely to perish because of melting ice before the sealers even arrive.
You've joined tens of thousands in urging Canada to end the hunt (thank you!). Still, the Canadian government refuses to cancel the hunt.
A responsible government would cancel the 2010 commercial seal slaughter, but at a time when it should be protecting seals, the Canadian government seems determined to wipe them out. We have to speak out.
Many of us are already boycotting Canadian seafood to stop the largest slaughter of marine mammals on the planet. And it's working: The fishing industry that is responsible for the seal hunt has lost revenues since The Humane Society of the United States started the boycott.
But we have to do more, and fast. Let's make sure Canada knows that there are thousands of people around the world who are willing to do whatever it takes to get them to cancel the hunt.
Here's what I'll do: If Prime Minister Stephen Harper stops the hunt, I'll personally escort him to the seal nursery, so the seal pups can show their gratitude face to face. I can guarantee him that it will be a trip he'll never forget.
It can be serious or silly, small or large -- just so long as you let Canada know. Until then, keep boycotting Canadian seafood, donate when you can, and keep the pressure on. And just imagine that amazing day when Canada finally ends the seal hunt once and for all and we can all make good on our promises!
On the Link you can let them know what you would do :
http://www.humanesociety.org/seriouslycanada/
Links
www.stopthesealhunt.ning.com