Show Your County Officials that Williamson County Animal Center needs the Columbia State Building
390
people have signed this petition.
Add your name now!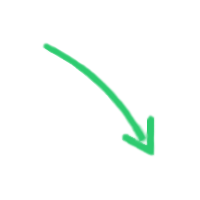 390

people

have signed.

Add your voice!
Maxine K.
signed just now
Adam B.
signed just now
As many of you know, WCAC has been planning for a couple of years to acquire the Columbia State Community College building next door to the shelter when they move to their new campus. Recently Franklin High School has been making a strong push to acquire not only Cheek Park but also the entire CSCC property. Based on all the emails we have seen from their parent groups and Athletic Booster Club, their plan is to use the acquired property for nothing but their athletic programs – ball fields, a fancier track, indoor workout facilities, dance team rooms, etc. They are encouraging their groups to send emails and call their commissioners and school board members and let them know why they need to acquire these properties.We need to do the same, and we need to do it now.

Here is a direct quote from an email written by the FHS Athletics Booster Club president: "...Williamson County will purchase ColumbiaState. The battle will be who gets to use it: FHS or Animal Shelter – Children/Education vs. Dogs and Cats." We believe nothing could be further from the truth. This quote shows the basis of their argument and it is a flawed argument.

WCAC is very much a part of the educational experience in Williamson County. We serve the entire county, not just a select group of children at one school. Our volunteer team contains representatives from every high school in the county. Many of the schools in the county require that their students perform community service hours – Page High is a good example and many of their students have been great volunteers at the shelter. We do frequent visits to elementary, middle, and high schools throughout the county. We have spoken to animal clubs at FHS and IHS. Saying that this is a battle between children and animals is just wrong. WCAC does a remarkable job of saving lives and being an anchor for an animal-loving community today, but we are limping along with a building built in 1997 that has a lot of limitations. Our cat facilities are sub-standard and must be upgraded in order for us to qualify for certain grant opportunities. Our ability to properly quarantine sick animals is very limited, thus putting the entire shelter population at risk for communicable diseases. Williamson County is the wealthiest and fastest-growing county in Tennessee and this building is likely to be overwhelmed soon by population growth. When the shelter goes consistently over capacity, we will have no choice but to begin euthanizing healthy, adoptable animals for space. That would be tragic and we cannot let it happen.

The CSCC building would allow us to keep our fantastic location, central to the community. In many ways we are a retail facility – location, location, location. The existing walking trails and dog parks could be kept and utilized. The current building could still be utilized as the impound or quarantine area while the CSCC building would give us space that could be designed using current design knowledge to provide a quieter, healthier, easier to clean environment. We could provide wonderful exercise and adoption areas for our cats. We could have indoor exercise and training areas to use for classes, exercise during inclement weather, meet and greets for potential adopters, etc. We could serve the community more effectively than we are able to today. Gandhi said a society can be judged by the way it treats its animals. Williamson County is an enlightened place and many people are moving here from other parts of the country where they have a higher expectation of animal care. They expect better treatment of animals than is common in many parts of the South. A compassionate, active, vibrant animal shelter is a quality of life issue for many people today and makes Williamson County a more attractive place to live. Statistics may be useful: We take in about 3,600 dogs and cats per year We perform over 2,000 spay/neuter surgeries per year We have about 300 active volunteers at WCAC, at least 100 of whom are students in Williamson County schools We hold 45 adoption events each year, some remote and some at WCAC Our current live save rate is over 95% for dogs and cats combined We return over 300 lost pets to their owners every year

We are not saying that FHS does not need better sports facilities; they probably do. All we know is that WCAC desperately needs more space and better facilities to continue to save the lives of the dogs and cats in our care. The CSCC building would allow us to provide a better level of care for the animals and keep up with the growth of the entire county, not just a select group of students at one school. WCAC has no interest in acquiring Cheek Park – all we want is the CSCC building.

The school board is likely to discuss the FHS proposal at their April 20 meeting, so they need to hear from us by April 19. A proposal may be brought before the County Commission meeting on May 11.There will be opportunities for the public to speak at both meetings. If you support our mission, please sign this petition and encourage your friends to do the same. We need to show the Commissioners and School Board that many people recognize the need to improve your animal shelter. Thank you very much for your support.