Tell Frank McNulty we want civil unions!
44
people have signed this petition.
Add your name now!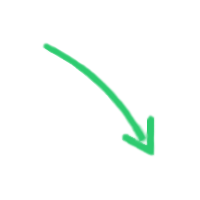 44

people

have signed.

Add your voice!
Maxine K.
signed just now
Adam B.
signed just now
I am contacting you to educate you on what it means to be an elected official in the United States government, as you seem to have forgotten. Recent polls in this state show a majority of people support civil unions. Many of your political colleagues have also shown support for this basic human rights issue. However, over the last few weeks, you've made it your top priority to shut this monumental bill down. Why? Is it because of your Catholic beliefs? Have you not heard of such a thing as separation of church and state? Your actions will have consequences in November, sir. I don't know what group you are pandering to at this point, considering it will be a vote that determines the job that helps you pay for your mansion in Highlands Ranch. The people have already spoken on this matter and yet you, as an elected official, have chosen to act of your own accord. Today you sent the Civil Unions bill to the department of House State, Veterans and Military Affairs. By definition on the Colorado Legislative Council website, *http://www.colorado.gov/cs/Satellite?c=Page&childpagename=CGA-LegislativeCouncil%2FCLCLayout&cid=1251568861996&pagename=CLCWrapper* this department is defined as "generally considers matters concerning elections, campaign finance, military and veterans affairs, and other subject areas related to state government. In addition, the committee has legislative oversight responsibility for the departments of State and Military and Veterans Affairs." In what way should this particular committee have any say on whether or not this bill should be passed? I don't know if you're just ignorant to the way the judicial system works or if you think that the general public is too uneducated or lazy to figure it out. I assure you, sir, we are neither. As I've said before, your actions have consequences. After looking at your voting record, the bills you have supported and the ones you've blatantly disregarded, I can understand why the support of the LGBT community is so low on your list of priorities but I can assure you of one thing. We SHALL overcome. We shall overcome small-mindedness, blatant abuses of power and whatever else it takes to be treated like a human being. And you will not stand in our way. Have your day today, sir. Celebrate it, revel in it. It will be short lived. The intelligent and educated masses of this state and country will not be in the minority forever and your days as Speaker Of The House are severely numbered. Enjoy your extravagant lifestyle while it lasts, maybe use some of your free time (and I'm sure you have plenty) to take some night classes. I don't think politics is the right fit for you and I'd hate to see you camped out in front of the Capital building like the rest of Denver's citizens.