Tell Congressman Jon Runyan to: defund ObamaCare, vote NO to amnesty, do not allow the immigration bill to go to conference
304
people have signed this petition.
Add your name now!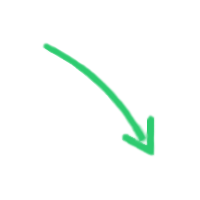 304

people

have signed.

Add your voice!
Maxine K.
signed just now
Adam B.
signed just now
Dear Congressman Runyan, 
 The coming months are critical to the survival of this Constitutional Republic, the sovereignty of the United States of America, and the future of the Republican Party. With those factors in mind we find it necessary to present to you via this letter several immediate concerns of West Jersey Tea Party members. 
Our first and primary concern is ObamaCare and the devastating effects this deplorable law will have on health care and the economy. There is no need to get into the details as much has been written and said about these effects. History has shown that once entitlements are implemented, they are never repealed. For that reason, implementation of ObamaCare must be stopped now. As you must be aware, Congressman Tom Graves (R-GA) has introduced H.R. 2682, the "Defund Obamacare Act of 2013." To date the bill has 138 Republican Co-Sponsors. Your name is conspicuously absent. Why? Conservatives supported your election based on your campaign commitment to work tirelessly to end ObamaCare.  Now is the time. We emphatically urge you to sign on as a co-sponsor of this legislation immediately. 
Our second concern is potential House legislation regarding illegal immigrants. It is imperative that no House legislation regarding the borders and/or amnesty end up in conference where it could be molded into a version of the Senate bill and then passed by Democrats and complicit Republicans in the House. We are wise to the tricks that some politicians use to seek cover for their unprincipled votes. So, we are warning all Republicans not to expect an ill-informed electorate to overlook their deceit. You and other Republicans must not turn your backs on hard working American citizens. We want the borders secured BEFORE any other immigration legislation is considered. The Republican Party is at death's doorstep and if it caters to large donors on the immigration issue, the Party may have money, but it won't have the support or votes of the grassroots. So the choice is: money or votes? Which will it be, fat coffers or death of the Republican Party? 
That brings us to our third concern, which is the feckless leadership of the Republican Party. Speaker Boehner has failed to come out in support of Congressman Graves' legislation while he has been supportive of "comprehensive immigration reform," although solely on an issue by issue basis. It is evident that Speaker Boehner, Congressman Cantor, and Congressman McCarthy do not have the will to fight the lawless Obama administration. We have had it with this leadership and plan to take action and we will not be alone. It is our expectation that you will convey our message to Republican leadership at once: 
     If ObamaCare is not defunded now and/or if any form of immigration legislation other than securing the borders is passed by the House, we, the undersigned, intend to leave the Republican Party and cease financial and boots-on-the-ground support immediately. 
With dire concern for the Constitutional Republic, 
West Jersey Tea Party
Sponsor
West Jersey Tea Party
Links