Technology Teacher for SES
46
signers.
Add your name now!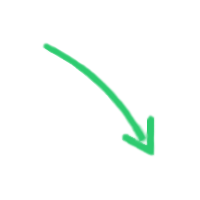 46

signers.

Almost there!

Add your voice!
Maxine K.
signed just now
Adam B.
signed just now
Background:
Many classroom teachers in our county are struggling with the idea of integrating technology into the classroom. So many of them were not educated on how to use the technology that they are expected to use in the classroom. If a certified educator skilled in technology use and programs were there to partner with teachers, they would benefit from more focused and individualized technology integration. The role of this technology teacher would also be to prepare students for the use of apps and programs in the classroom, making technology integration into the classroom even more seamless. Moreover, an on-the-ground certified teacher of technology would augment the newly created Board of Education Facilitator of Technology by providing a liaison and conduit for direct feedback on the roll-out of initiatives affecting technology use in QACPS elementary classrooms.
Why a Certified Teacher at the SES computer lab is Critically Important:
We are a Title 1 School with significantly higher technology needs than other QACPS elementary schools. 34% of our students are homeless per federal criteria, 62% live in poverty, 20% are Hispanic students, and about 12% are African American or biracial.
Less than 75% of SES students have internet access at home
Our Kindergarten team has to go through validation every three years because SES is a Judy Center partner school.
Our SES Computer Lab is utilized to teach parents and family members the use of technology in support of our students' instructional program; a certified technology teacher is knowledgeable in both elementary curriculum and technology and would be included in teacher meetings to keep abreast of the QACPS instructional program.
All of our teachers are highly qualified, but the majority of our staff achieved their teaching credentials at a time when technology was not included in their preservice teacher education programs. They therefore seek a partnership with a certified teacher who can facilitate their ability to use new software, hardware, and applications effectively.
Based on the experience of this year's Chromebook rollout in Sudlersville Middle School, Sudlersville Elementary is likely to face even greater challenges in implementing Chromebooks as integral to its third and fourth grade school families. A certified teacher would be an asset in circumventing an unnecessarily large number of repairs and maintenance by the Comtek staff.
The STAR360 test is administered in the computer lab and a certified teacher would not need to have other teachers present to administer this assessment, thus not infringing on regularly scheduled instruction, which is current SES practice.
SES students need to be prepared for PARCC, the online resources should be reviewed in the computer lab for effective student preparation.

Goals for this position @ SES:
Collaborate with the Board of Education based technology facilitator to generate grade level goals and expectations that are grounded in classroom experience.
Champion Chromebook applications through research and in collaboration with classroom teachers.
Provide vital on-the-spot advice and support to confused parents and busy teachers who are simultaneously instructing curriculum and technology.
Introduce students to apps and programs that classroom teacher plan to implement so they are prepared for use in the classroom.
Work as appropriate with the QACPS Technology Facilitator and computer specialists at the Board office.
*Continuous updates and revision will be necessary as technology changes.
My qualifications to execute this plan are: Maryland teaching certificate in Early Childhood, Elementary, and Technology education. I am also a Level 1 Google Certified Educator and a ClassDojo mentor teacher. In addition, I will be presenting three sessions at the "Surfing the Digital Wave: Inspiring Innovation" conference.