Produce a Limited-Edition Zori Weatherbolt Monster High Doll to Benefit Charity
1100
signers.
Add your name now!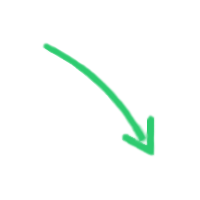 1100

signers.

Almost there!

Add your voice!
Maxine K.
signed just now
Adam B.
signed just now
Sign this petition to get Mattel to produce a limited-edition Zori Weatherbolt Monster High doll to benefit Make-A-Wish and help other children's wishes come true. Tori loves inspiring people! Hundreds of people have watched the video and have asked how they can buy a doll and support Make-A-Wish while making another one of Tori's dreams come true. Help us spread the word!-
Watch this video to hear more about this incredible story >>> https://youtu.be/QfziPKJobU4
A little more about #TeamTori and the courageous Victoria Cartwright, in her own words (visit fb.com/fightbraincancerwithTEAMTORI for more info)
Hi my name is Victoria Cartwright, but most people call me Tori. I am 12 years old and in the 7th grade. I love anything to do with Monster High. I have even created my very own Monster High Doll thanks to Make-A-Wish. Her name is Zori Weatherbolt. Three years ago I was feeling tired and was losing my appetite, my Mom took me to the doctors, they drew blood and said I was deficient in vitamin D. In the past month I had not shown any improvement, I experienced weight loss, my vision was blurry and my hearing had become impaired. On Monday, January 14th 2013 my Mom took me back to the doctors.. The doctor sent us to the Hospital to have some test run and it was during my CAT scan they discovered I have a brain tumor located in the middle of the back of my head. My brain cancer is called Medulloblastoma here is a little information about it.Medulloblastoma is a type of brain tumor. A brain tumor begins when normal cells in the brain change and grow uncontrollably, forming a mass. A tumor can be benign (noncancerous) or malignant (cancerous, meaning it can spread to other parts of the body). Medulloblastoma is a malignant tumor.The brain and spinal column make up the central nervous system (CNS), where all vital functions are controlled, including thought, speech, and body strength. Medulloblastoma begins in granular cells in the cerebellum (back of the brain). This is the part of the brain that controls body movement and coordination.About 18% of childhood CNS tumors are medulloblastoma. The overall five-year survival rate (the percentage of people who survive at least five years after the cancer is detected, excluding those who die from other diseases) for children depends on several factors, including the risk level for this disease and age at the time of diagnosis. Overall, the five year survival rate for children with average-risk disease is 70% to 80%. For children with high risk disease, the rate is about 60% to 65%. If the child is an infant and the disease is localized, the survival rate is between 30% to 50%. These estimates are based on data from thousands of children with this type of tumor, but the actual risk for a particular individual may differ. It is not possible to tell a person how long he or she will live with medulloblastoma. Because the survival statistics are measured in five-year intervals, they may not represent advances made in the treatment or diagnosis of medulloblastoma.They were able to remove about 95% of my tumor. The doctor said that it had been there less than 6 months & it was already the size of a golf ball. This cancer is a very fast growing cancer. Nine days after the tumor removal the doctors in Sacramento decided that I needed a shunt. Once a shunt is placed they are never removed. After I woke up from the shunt placement surgery I was unable to see. The doctors never told us that I could go blind from having a shunt placed. They said wear this patch & keep switching eyes & my eyes with work with time. My parents did a lot of research on where they should take me. They wanted the best for me. So with a lot of prayer and talking with different doctors they decide on Seattle Children's Hospital in Seattle Washington. When we got here I had all kinds of complications my appendix had to be removed & my doctor said that I was one in a million for this to happen to. When they removed my appendix they had to reroute my tubing from my shunt to come out of my neck instead of my stomach. They then found out that I did not need a shunt at all. My brain was capable of functioning on its own without a shunt. Again my doctor told me I was one in a million because they never remove shunts. When I woke up I thought for sure that I would be able to see but unfortunately that was not the case. So I am legally blind now. The doctors do not understand why this happened. At this time there is nothing that can be done to fix my vision. So I am praying for a miracle! In the mean time I am learning braille. This is my story and my journey....