Teamliquid Moderation - A culture of fear and oppression.
40
people have signed this petition.
Add your name now!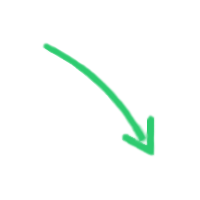 40

people

have signed.

Add your voice!
Maxine K.
signed just now
Adam B.
signed just now
I am writing this petition through the frustration of seeing one of my beloved sites being overshadowed by a culture of fear and oppression. The moderating culture of Teamliquid have deteriorated worse and worse over the years and has spawned a culture of yes-men, a kiss up & kick down culture whereby any negativity, criticism, personal opinion and slightest signs of dissent is quickly masked out by a quick ban, followed by a group of yes-men kiss ups to refute the claim, if anyone else were to speak out for the victim they will quickly be hounded down, get banned or the smart ones will know their place and keep quiet. There is no point or victory to be had in a war of personnel opinion where by one party is the judge jury and executioner and any other judges, jurors and executioners are their buddies. Bad bans aren't about breaking rules, bad bans are about personnel preferences and personnel opinions, where by the validity of a post is determined by the subjectivity of which moderator reads it on which day, banning shouldn't be about Russian roulette. Reading some of the ban comments and reasons, there is clearly an elitist tone. These are not comments made by moderators who are simply doing a job, these comments sound more like Thor's angry hammer slamming down on mere mortals, echoing from the sky the voice "How dare you question the gods?", in reality it would be filled with insulting, unconstructive profanities, have a look yourself you don't need to look very hard. Ironically constructiveness and mannerism of mannered posts are the exact same reason hypocrisy at its finest. I found a similar blog post back in 2007, from another poster who clearly felt similar on a few issues, mainly silencing of different opinions: http://modsinheat.wordpress.com/category/is-teamliquid-corrupt/ sadly, what he was talking about back in 2007 was in regards to SC2 discussions, today in 2010 the same negativity has spread far and wide to the rest of the site. This petition isn't about the overall moderation of Teamliquid but a minority. The majority of the moderation is great, the staff is great. The community understands that moderating such a large site may sometimes result in frustration and anger as well, but remain professional, warn the people you need to warn, ban the people that deserve a ban but please remain classy, ask for help if you feel the moderation job is getting too big to handle. There is no need to ban someone for difference in opinions and certainly no excuse to sink down to the level of childish profanity, name calling and gutter etiquette which you try so hard to stamp out and most of all, there should never be a need to ban someone just because you can and enjoy it. - Another Starcraft fan.
Links