Teal Swan Saved My Life
680
people have signed this petition.
Add your name now!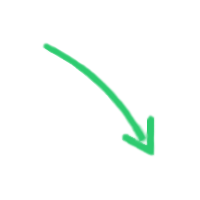 680

people

have signed.

Add your voice!
Maxine K.
signed just now
Adam B.
signed just now
Teal Swan is a Personal Transformation Revolutionary and Spiritual Leader, and she's under Attack. There was a BBC Article written by Lebo Diseko where parents of a suicidal daughter blame Teal Swan for her Suicide. Suicide is a Social Problem and a Public Health Issue

There are many factors that contribute to a person suiciding, including an emotionally unintelligent society of people. Who knows how many people have been failed by the mainstream "Mental Health System" that is largely dominated by a Medical Model where Suicidal individuals are medicated and not given good counseling support or treatment for their traumas—a lot of which began in their families during childhood.
There is immense value in a socially safe place for those who are suicidal to share their authenticity with each other. Teal Tribe was a Facebook platform where we did just that. The Teal Tribe platform however, was apparently removed by Facebook under the reasoning that Teal Tribe was "Encouraging Suicide." This couldn't be further from the Truth. Teal and Teal Tribe is about compassionately allowing people to be accepted for how they're feeling. We need to increase our social awareness of what it is to allow someone to feel exactly how they feel, and to strive to meet each other's emotional and psychological needs. We need to recognize that Teal's loving messages have saved many lives, as reported by those who were suicidal and found help with Teal and Teal Tribe. Teal has saved my life. As someone who had experienced childhood Trauma, Instead of this being addressed as the root cause of why I felt suicidal, I was medicated and treated as if my problem was an isolated and personal issue or fault within myself, I had years of "Professional Support" that did absolutely nothing except to re-enforce my isolation, my state became crippling and progressively worse.
Thankfully, I came across Teals online and accessible Teachings in 2015 who in my personal experience validated and gave me practical tips to deal with my situation that improved my condition in the first day. I developed the confidence to seek face-to-face support with both professionals and friends alike. She taught me how to develop a relationship with myself again and I felt committed to life. It was my personal commitment to healing that in addition with access to Teals material - I found healing and a way out of suicidal ideation and I never experience suicidal thoughts or ideation anymore.

Suicide is a huge social problem. With over 30,000 people in the USA suiciding per year, and 25 times that many people attempting and not succeeding, 65,300 Suicide attempts in Australia and
According to the WHO Suicide data and I quote
" Close to 800 000 people die due to suicide every year, which is one person every 40 seconds."
it is unfair to say that one person or one group's influence has been negative or negligent simply because a few people in the group have killed themselves. It is also unfair for a few misguided people to take Teal's messages out of context to sully her name, and then have the general public become misled by the misconceptions. By the way, Teal is not the first person to have this kind of mean-spirited slander. Other spiritual and self-help leaders get this same treatment. It's a shame that the general public loves to pass along news of trauma and drama from out and out lies people make up, but will ignore the good that people like Teal are doing.
Scores of people who need help are coming to Teal and the Facebook group, so of course there will be some who cannot be helped before they suicide. And yes, all of us can do better at helping these people, but it is a lot of work, and no one in this group is being paid to do this. Let's work towards making improvements in how we help people, not block thousands of people from getting peer support by throwing the group in the trash.
This is a petition to document the value that people see in Teal and the Tribe. It is also to call attention to the people who are wrongly accusing Teal and Teal Tribe, as their accusations invalidate the thousands of people that Teal has helped. Trying to shut down Teals voice and Teachings is not only an assault on Free Speech, but it is also shutting down the "authentic discussion of suicide" which supports all of us in getting to the root of why we feel this way.
This Text was co-written with the help of the Incredible Bill White, who is a Communication and Relationship Specialist.
Find out more about Bill here. https://www.thehealthycouple.com/