TDLR Combative Sports Division needs change at the top!
312
people have signed this petition.
Add your name now!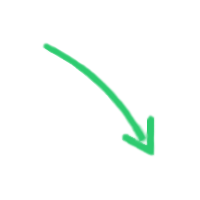 312

people

have signed.

Add your voice!
Maxine K.
signed just now
Adam B.
signed just now
I am writing to ask you to investigate the Texas Department of Licensing and Regulation (TDLR), specifically the Combative Sports Division. The State is losing potentially millions of dollars in revenue each year because of poor management and relationships.
Mixed Martial Arts is one of America's fastest growing sports in terms of viewership, and revenue. It's estimated that that MMA alone potentially brings in $135 Million in economic revenue to a state. A UFC event single-handedly is estimated to bring in $7 Million per event. With the amount of money involved in this industry oversight of the Combative Sports Division is crucial as the potential for corruption and lost revenue exists.
Currently the Combative Sports Division is headed by Dick Cole, and his assistant Greg Alverez. Mr. Cole is appointed by the TDLR Commission who are appointed by the Texas Governor. Both of these individuals have a reputation of bullying, and creating a network of "good ole boys". Don't take my word for it, just Google search. Dana White, the CEO of the UFC has criticized the Combative Sports Division in Texas, most recently after an event in Houston, quoted as saying they need to "do their jobs". Just last week, Houston based Legacy Fighting Promotions, a nationally televised promotion announced they are now moving some shows to Oklahoma. Just 2 years ago I moved my own promotion (IXFA, LLC) to Louisiana because of difficulty with TDLR.
Example of Specific Problems:
· Promotions around the State complain of unclear or unwritten rules and policies, and more often than not favoritism.
· Often promotions are turned down for dates with TDLR stating there are too many shows on that date. Even though there is plenty of staff to work these events. Each show that is turned down is loss revenue for the State. This is their way to "punish" promotions.
· Fees paid by promotions are not "set", they are "negotiated", again favoritism.
· Dick Cole, who is also a boxing referee and the son of Dick Cole (same name), the "program manager" for TDLR Combative Sports (commissioner), happens to own the ONLY insurance company (Dick Cole insurance of Dallas) in the state that will insure combative events.
· There is no policy in place on hiring and assigning officials for an event (i.e. referee, judge, time keeper). Often time's unfavorable promotions get assigned the "undesirable" staff.
· There is no training regiment program or succession planning in place.
· Upon licensing and employment by TDLR as an official (referee, time keeper, judge, etc) there is no communication or policy given on how the rotation works, how much they are paid, or any other relevant employment information.
· Lack of standards and poor execution of provisions by TDLR has led to criticism that fighters have been put at risk.
· I suspect numerous violations of the Fair Labor and Standards Act are violated.
Unfortunately the employees and promoters aren't in a position to complain because of obvious and legitimate fear of retaliation.
Solution:
I recognize it wouldn't be fair to complain or ask for the investigation without at least an offer of resolution. First a brief about my background, I am currently a 24 year government employee. I have retired as the Assistant Police Chief and later the City Manager in one Texas municipality, and I am currently the City Manager in another Texas municipality. I have supervised over 500 employees and managed multi-million dollar budgets. I have an undergrad business degree from LeTourneau University, and a Master's of Science degree from Sam Houston State. I have experience working with TDLR as an amateur competitor, professional competitor, manager, promotion owner (IXFA, LLC), and most recently as a referee and judge.
Option A:
Create an internal investigation office of governmental affairs, with minimal personnel that reports directly to the Commission. This person needs to have investigative experience and the upmost integrity. Their duty would be to investigate complaints involving both licensed personnel, and TDLR Combative Sports in general. They would be responsible for creating the policy and procedure that is severely lacking in this division. This would create a manageable and fair working environment for both internal employees and customers of TDLR.
Option B:
Remove the Program Manager Dick Cole from his very long time position and replace him with someone who is more progressive and understanding of customer service and leadership.
Option C:
Most states have an actual Boxing Commission that regulates both Boxing and MMA. Texas could do the same, the Governor appoints a Commission and they hire a Commissioner. This would be a clean way to start over, and send a message that our State is making changes to be more user friendly and ethical. The Commission would be made up of Texas residents who know the sports. This is one of the major problems with the current Combative Sports Division; no one in that office has ANY experience with MMA. I would also like to make it clear that I am not a disgruntled employee or customer, I am speaking for those in the sport who are afraid to speak up.