Demand Target adopt our Target Worker Platform!
581
people have signed this petition.
Add your name now!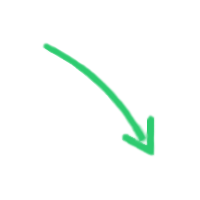 581

people

have signed.

Add your voice!
Maxine K.
signed just now
Adam B.
signed just now
With our recently published survey it's apparent Target team members are not making ends meet while serving our Target guests and our communities. Only 12% of Target team members report they're able to get by on our Target jobs. Close to half of Target team members are parents or caregivers, and even with some team members living in two-income households, we still struggle to pay the bills and feed our kids.
This is unconscionable, especially as our CEO Brian Cornell had his pay doubled in the last two years totaling in tens of millions of dollars as well as millions more in annual bonuses. It's unacceptable and hypocritical that us team members are experiencing hunger, homelessness, transportation issues, having to choose between rent, food, or medicine as Cornell "earns" 767 times more than the average Target team member. Target spends huge amounts of time and money trying to build a reputation for being a "progressive" corporation as they hide the ugly truth as to how we're treated as team members. This has to change.
Without us team members working across thousands of Target stores there wouldn't be millions in bonuses, Wall Street shareholder profits, or billions in annual revenue. We demand dignity and respect! We demand the ability to survive on our jobs! Target Corporation meet our demands, adopt the Target Worker Platform!

The Target Worker Platform:
More hours - Target workers can't afford costs of living with unstable hours.
Stable schedules - Target workers can't live decent lives when we have no fixed schedules or no guaranteed hours while we are encouraged to have open availability and be on call for any open last minute shifts.
More training - Target workers are left to figure out new procedures and tasks as part of the modernization plan without thorough training, making it harder to perform our jobs and better serve our guests.
More staff in each department - Target team members suggest the following changes for each department so that we may do our jobs better and provide better service to our guests:

Logistics - bring back overnight stocking, get rid of backroom management
Softlines - permanent fitting room attendant, better reshop system, better division of labor (bring back teams), better location system for items
Hardlines - better reshop system, keep planogram team, let us focus on guests not push, stop backup calls
Guest services - better reshop system, enforce policies consistently
Front end - more cashiers, less responsibilities for GSAs, stop pushing red cards

Healthcare for all - Target workers struggle to afford costs of living, let alone healthcare costs, all team members deserve the same access to treatment that Target CEO Brian Cornell has.
A living wage for all - Many Target workers have reported going hungry, having transportation issues, and even faced homelessness, this is unacceptable for a billion dollar corporation to allow its workers to live in such conditions.
Seniority for veteran workers - veteran and older workers feel unappreciated as they see new-hires receive the same pay as them after years of dedication and loyalty to Target. They should be rewarded with more incentives for their experience and knowledge as valuable assets to the company and to the guests.
Democratic control by workers in every shop - The overwhelming majority of Target team members want more say in our stores and don't feel that their voices are heard or that they are listened to when raising issues. This can only change when Target workers have worker control over our workplaces.
Workplace transparency - Knowledge is power and the routine withholding of information by Target management keeps workers in the dark about what is going on corporate-wide or in our stores. We want open books and access to all corporate decisions which affect our lives.
Worker respect - the lack of pay, the lack of stability, the lack of hours, being ignored, experiencing harassment and discrimination based on gender, ability, sexuality, age, or race from guests, coworkers, management, and the lack of say all point towards our dehumanization, lack of consideration, and lack of appreciation. This all has to stop. We demand to be treated with dignity.