TANZANIA: STAND UP AND PROTECT THE RIGHTS OF PEOPLE WITH ALBINISM!
25
people have signed this petition.
Add your name now!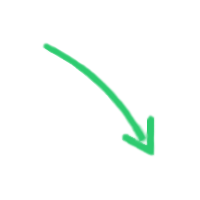 25

people

have signed.

Add your voice!
Maxine K.
signed just now
Adam B.
signed just now
Attacks and violence against people with albinism, which are often motivated by the use of body parts for ritual purposes, have claimed the lives of about 100 people in Tanzania since 2000 and seem to be on the rise, with at least 5 incidents over the past one month.

On March 7, 2015, a six-year-old albino boy Baraka Cosmas in Rukwa Tanzania had his right hand chopped off in another chilling attack on people with albinism. On the fateful night the boy was sleeping at home with his mother Prisca Emmanuel who was beaten severely after she refused to hand over the boy, the assailants later used machetes to cut off the boy's right palm and vanished away.

People with albinism in Tanzania are fighting for their right to life. They not only face discrimination and an outright rejection by families and society, but endure extreme violence as they are hunted down, abducted, killed and their body parts chopped off for witchcraft rituals.

Witch doctors will pay as much as $75,000 for a complete set of albino body parts, according to a recent report from the Red Cross, many albinos are hacked to death and their body parts removed to make charms and spells that witch doctors claim bring good luck and wealth.

Ahead of elections this year, there are speculations that politicians are turning to witchcraft to boost their prospects and it is the time when albinos become more vulnerable to attacks.

People in Tanzania must be educated to the fact that albinos are normal people like everyone else; Albinism is a hereditary genetic condition that causes an absence of pigmentation in the skin, hair and eyes.The government of Tanzania has a role to play to ensure this education reaches as many people as possible especially in the countryside where most attacks takes place.

Violence and discrimination against people with albinism must be halted; authorities in Tanzania must take measures to curb this barbaric trade in body parts and protect the rights of this persecuted vulnerable group. There must be a political will, the government must stop cowering and going numb in face of these atrocities. The government must take greater action to enforce a ban on witch doctors to stop the killing of albinos whose body parts are valued in black magic, and more must be done to find the perpetrators and bring them to justice.

Pius Maro Ruge

A World At School Global Youth Ambassador, Human Rights Defender, Activist, Volunteer & Community Organiser.