TANJONG TOKONG AS A HERITAGE ZONE.
235
people have signed this petition.
Add your name now!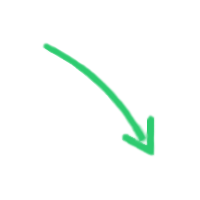 235

people

have signed.

Add your voice!
Maxine K.
signed just now
Adam B.
signed just now
This campaign is supported by the Tanjong Tokong Residences Association, Penang HeritageTrust (PHT), Academy of Socio-Economic Research and Analysis (ASERA),Intersocietal and Scientific (INAS), Jawi Peranakan Heritage Society (JAWI), Badan Warisan, Society for Women's Era, Pan Pacific Southeast Asia Women's Association (ppseawa), Universiti Sains Malaysia, Persatuan Melayu P.Pinang and at least 10 other NGO's in penang. 
 -------------------------------------------------------------------------------------------------------------
Tanjung Tokong is among the oldest Malay village on Penang island, dating 1740's before the occupation of the island by Capt. Francis light in 1786. The village was located uphill on Mount Meriam next to the Muslim cemetery but they were chased down to the water's edge when their land was given to the French catholic seminary in 1820. The oldest sections now are at the foot of the hill at Jalan Tanjong Tokong lama which used to be the shoreline. Here is located the mosque Masjid Tuan Guru, Masjid Karwa, older Malay wooden houses and Chinese shops. Large sections were sold off to the Chinese school and the Tua Pek Kong in the 1960's. The descendants of the earliest villagers are still living in the village. It has a vibrant night and day market, cultural and religious activities and feasting. The village was transferred to UDA in 1974 when UDA was a trust to develop urban low-cost and affordable housing. Today it is under UDA holdings a profit making company. The dossier on TanjongTokong was submitted to the state and approved by the state govt in 2010. The State Govt declared it a heritage village on November 3, 2011. We are now asking for the gazetting of the village to be hastened by the state government in view of the increasing derelict state of the village and the suffering of the people. Those who have moved out want to move back into apartments or traditional houses. Those who have refused to move want traditional housing and a proper contract to ensure they will get back their houses. 
------------------------------------------------------------------------------------------------------------- 
KEMPEN INI DISOKONG OLEH PERTUBUHAN PENDUDUK T.TOKONG, PERSATUAN WARISAN P.PINANG, AKADEMI PENYELIDIKAN DAN ANALISIS SOSIO-EKONOMI (ASERA), INTERSOCIETAL AND SCIENTIFIC (INAS), PERTUBUHAN WARISAN JAWI PERANAKAN, BADAN WARISAN, PERTUBUHAN ERA WANITA, P.PINANG, PERTUBUHAN WANITA RANTAU ASIA-TENGGARA DAN PASIFIK(PPSEAWA), UNIVERSITI SAINS MALAYSIA, PERSATUAN MELAYU P.PINANG DAN LEBIH KURANG 10 LAGI PERTUBUHAN BUKAN KERAJAAN ____________________________________________________________________________
TANJONG TOKONG ADALAH DIANTARA KAMPUNG TERTUA DI PULAU PINANG, TELAH WUJUD DALAM LINKUNGAN 1740HAN SEBELUM RAMPASAN PULAU INI OLEH KEPTEN FRANCIS LIGHT PADA 1786. KAMPUNG INI PADA ASALNYA TERLETAK DIATAS BUKIT MERIAM SEBELAH TAPAK PERKUBURAN MUSLIM TETAPI PENDUDUK TELAH DIHALAU TURUN KE GIGI AIR APABILA TANAH MEREKA DIBERIKAN KEPADA SEMINARI KATHOLIK PERANCIS PADA 1820. TAPAK YANG PALING LAMA KINI ADALAH DIKAKI BUKIT BERSEMPADAN JALAN TANJONG TOKONG LAMA DIPERSISIRAN PANTAI ASAL . DISINI TERLETAK MASJID TUAN GURU, MASJID KARWA, RUMAH RUMAH MELAYU TRADISIONAL DAN KEDAI-KEDAI CINA. SEBAHAGIAN BESAR TELAH DIJUAL KEPADA TUA PEK KHONG DAN SEKOLAH CINA DALAM PERTAHUNAN 1960. PARA KELUARGA KETURUNAN ASAL MASEH LAGI MENETAP DIKAMPUNG INI. KAMPUNG INI ADA PASAR MALAM DAN PAGI YANG AKTIF DAN MENGAMALKAN AKTIVITI-AKTIVITI BUDAYA, AGAMA DAN KENDURI-KENDARA. KAMPUNG INI MENJADI HAK MILIK UDA YANG DIBERI AMANAH MEMBANGUNKAN PERUMAHAN MURAH DAN MAMPU-BAYAR. KINI, KAMPUNG INI DIBAWAH KUASA UDA HOLDINGS SATU SYARIKAT MENCARI UNTUNG. DOSSIER TANJONG TOKONG TELAH DISERAHKAN KEPADA KERAJAAN NEGERI PADA 2010. KERAJAAN NEGERI MENGISTIHARKANYA SEBAGAI KAMPUNG WARISAN PADA 3HB NOVEMBER 2011. PIHAK KAMI MEMOHON KERAJAAN NEGERI MEMPERCEPATKAN PENGWARTAAN KAMPUNG INI MEMANDANG BAHAWA ORANG KAMPUNG SEMAKIN MERANA DAN KAMPUNG SEMAKIN MUSNAH. MEREKA YANG SUDAH DIPINDAHKAN MAHU PINDAH BALEK KE RUMAH PANGSA ATAU TRADISIONAL DAN MEREKA YANG TIDAK MAHU PINDAH MAHU RUMAH TRADISIONAL DIKEKALKAN DENGAN KONTRAK YANG SAH. KAMI MERAYU KEPADA ANDA MENYOKONG KEMPEN INI. ANDA AKAN MENYUMBANG SECARA SIGNIFIKAN KEPADA WARISAN PULAU INI DAN KEPADA GERAKAN PEMULIHARAAN KAMI DI P.PINANG. KAMI YANG MENTANDATANGANI DIBAWAH MERAYU KEPADA YAB TUAN LIM GUAN ENG, KETUA MENTERI P.PINANG MEMPERCEPATAN PENGISTIHARAN TANJONG TOKONG SEBAGAI ZON WARISAN.
---------------------------------------------------------------------------------------------------------------
Kampung Tanjung Tokong should be designated and gazetted as a heritage zone by MPPP and no planning applications should be approved for redevelopment of this zone.

Kampung Tanjung Tokong should be listed as on the State Heritage register under the State Heritage Enactment 2012.
---------------------------------------------------------------------------------------------------------------------

PLEASE SUPPORT THIS CAMPAIGN. YOU WILL BE MAKING A SIGNIFICANT CONTRIBUTION TO THE ISLAND'S HERITAGE AND TO OUR CONSERVATION MOVEMENT IN PENANG.
WE THE UNDERSIGNED APPEAL TO YAB TUAN LIM GUAN CHIEF MINISTER OF PENANG TO HASTEN THE GAZETTING OF TANJONG TOKONG AS A HERITAGE ZONE.
Links