Talent and Crew Against Mandatory Vaccinations
165
people have signed this petition.
Add your name now!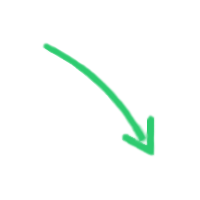 165

people

have signed.

Add your voice!
Maxine K.
signed just now
Adam B.
signed just now
We demand equal opportunity for work in the entertainment industry regardless of vaccination status.
We are entertainment professionals, including, but not limited to, performers, artists, production crew, agents, managers etc whose mission is to raise awareness and to educate our community about our most fundamental human right: BODY SOVEREIGNTY.

We stand for MEDICAL FREEDOM, BODY AUTONOMY and INFORMED CONSENT. We support FREEDOM OF CHOICE and respect everyone's right to receive or decline the Covid-19 vaccine without COERCION or DISCRIMINATION. Both choices come with a risk. Where there is a RISK, there must be a CHOICE.
We have no political or religious affiliation, as we are a multicultural & international group of entertainment professionals. We are not "anti-vaccine", however we DO NOT CONSENT to coercive mandates for medical interventions as a condition to work. We recognize that everyone's personal health is unique to the individual and believe that all people have the fundamental right to make informed decisions about their own health care without discrimination.
Our bodies are our instruments, so protecting our BODY AUTONOMY is critical for the longevity of our careers. We are deeply concerned that production companies are now mandating talent & crew to get the Covid-19 vaccine in order to work, or to even be considered. Many have complied fearfully and unwillingly. Those of us who have not consented to the vaccine have already lost work opportunities which poses a serious threat to our livelihoods.
We have the constitutional right to medical or religious exemptions, however many production companies are not even considering talent or crew with these exemptions, as casting directors are asking for vaccination status prior to booking talent. This is a serious violation of the First Amendment of the United States Constitution, Title VII of the Civil Rights Act of 1964, and the Americans with Disabilities Act. Additionally, per the U.S. Equal Employment Opportunity Commission (EEOC) which enforces Federal laws prohibiting employment discrimination, employers MUST offer religious and disability accommodations to vaccine requirements. Please see:
https://www.law.cornell.edu/uscode/text/42/2000a
https://www.eeoc.gov/statutes/title-vii-civil-rights-act-1964
https://www.eeoc.gov/religious-discrimination
https://www.eeoc.gov/disability-discrimination
The Americans with Disabilities Act of 1990
We respect that production companies are concerned for the health and safety of all cast & crew and are taking measures to protect themselves from liability. However, mandating an experimental, liability-free vaccine is not the solution. We demand equal employment opportunities and fair accommodations that we are entitled to according to federal law so that we may continue to provide for our families and pursue our lifelong careers.
Sincerely,
ARTISTS STAND FOR FREEDOM OF CHOICE


______
OUR STANCE
Definition: Body Autonomy is defined as the person's right to take full governance on everything that transpires inside and outside his or her respective body, with the guarantee that he or she does not result in the proddings of coercion and external influence, so to speak.
We support INFORMED CONSENT - Basic Code of Medical Ethics
Definition: Informed consent to medical treatment is fundamental in both ethics and law. Patients have the right to receive information and ask questions about recommended treatments so that they can make well-considered decisions about care. Successful communication in the patient-physician relationship fosters trust and supports shared decision making.
We do not support DISCRIMINATION
Definition: the treatment or consideration of, or making a distinction in favor of or against, a person or thing based on the group, class, or category to which that person or thing belongs rather than on individual merit
We do not support COERCION
Definition: Treatment or consideration of, or making a distinction in favor of or against, a person or thing based on the group, class, or category to which that person or thing belongs rather than on individual merit:

___________
NEWS
NEW DGA and SAG/AFTRA AGREEMENT
The national board of directors for the Screen Actors Guild-American Federation of Television and Radio Artists approved guidelines on June 24 for studios that require Covid-19 vaccinations for cast and crew.
Cast and crew working on television and film sets are NOT required to be vaccinated under the industry's current return-to-work agreement, which was arranged last September between the Alliance of Motion Picture and Television Producers, a trade association, and Hollywood unions such as SAG-AFTRA.

Source: https://www.dga.org/-/media/Files/TheGuild/Coronavirus-Resources/7-19-21_RTW_Agreement_FullyExecuted-rev.ashx?la=en&hash=2E4378880A57CC7EE69869D58EB9FDA5EE01F1C6



NETFLIX Will Require Actors and Other 'Zone A' Crew in the U.S. to Be Vaccinated

Netflix will require actors and those who come in close proximity to them to be vaccinated against COVID-19, in accordance with Hollywood's new return-to-work protocols.
The mandate, which is the first broad production vaccination requirement to be announced by a Hollywood studio, will affect casts and "Zone A" crew — those who come in close contact with actors — for all of the streamer's U.S. productions.

https://variety.com/2021/tv/news/netflix-vaccination-requirement-actors-1235029774/
MEDICAL and RELIGIOUS EXEMPTIONS
The guidelines also require procedures for engaging with people requesting accommodations under the Americans with Disabilities Act and for religious reasons. Notices of mandatory vaccination policies must include the procedure for requesting accommodations as well.

Pfizer
The company believes everyone will need a boost eight to 12 months after receiving a second shot.
https://www.npr.org/2021/07/28/1021892809/pfizer-says-a-3rd-dose-of-its-covid-19-vaccine-boosts-immunity
FREQUENTLY ASKED QUESTIONS
CAN EMPLOYERS MANDATE COVID-19 VACCINATIONS AS A CONDITION OF EMPLOYMENT?
The Department of Justice (DOJ) has now issued a statement,
Section 564(e)(1)(A)(ii)(III) of the Food, Drug, and Cosmetic Act concerns only the provision of information to potential vaccine recipients and does not prohibit public or private entities from imposing vaccination requirements for a vaccine that is subject to an emergency use authorization.
A version of this document previously stated:
Employers CAN mandate vaccination as a condition of employment IF the vaccine is FDA approved. However, all CV-19 vaccines are currently only emergency use authorized (EUA) and therefore are NOT FDA approved.
The statutory provisions governing the FDA emergency process include language that raises concerns about the potential legality of employers mandating vaccines authorized under an EUA. Specifically, the relevant provision requires that recipients of EUA products be informed, to the extent practicable, that they have the option to accept or refuse administration of the [EUA] product a requirement applicable to the EUA-authorized vaccines. (See Federal Food, Drug, and Cosmetic Act, Section 564(e)(1)(A)(ii)(III) (Page 497-498); Drugs and Biological Products and approval letters and fact sheets, found here.) This is a logical requirement, given the increased level of potential risk involved in taking an EUA drug as compared to a drug approved through the formal FDA process.
In the case that the FDA does approve it in the near future, employees still have options. Under the American Disabilities Act (ADA) or Title VII, employers need to provide a reasonable accommodation to employees who cannot be vaccinated as long as it does not cause undue hardship on the employer and the employee is still able to maintain the quality of their work. Undue hardship is defined as significant difficulty or expense.
ADA = Accommodations due to disabilities
Title VII = Accommodations due to sincerely held religious belief
WHAT IS TITLE VII?
Title VII refers to Title VII of the Civil Rights Act of 1964. In Section 2000e-2 (Section 703) it states -
(a) Employer practices:
It shall be an unlawful employment practice for an employer -

(1) to fail or refuse to hire or to discharge any individual, or otherwise to discriminate against any individual with respect to his compensation, terms, conditions, or privileges of employment, because of such individual's race, color, religion, sex, or national origin; or
(2) to limit, segregate, or classify his employees or applicants for employment in any way which would deprive or tend to deprive any individual of employment opportunities or otherwise adversely affect his status as an employee, because of such individual's race, color, religion, sex, or national origin.â€
WHAT IS THE AMERICAN WITH DISABILITIES ACT?
The Americans with Disabilities Act of 1990

The Americans with Disabilities Act (ADA) was signed into law on July 26, 1990, by President George H.W. Bush. The ADA is one of America's most comprehensive pieces of civil rights legislation that prohibits discrimination and guarantees that people with disabilities have the same opportunities as everyone else to participate in the mainstream of American life -- to enjoy employment opportunities, to purchase goods and services, and to participate in State and local government programs and services. Modeled after the Civil Rights Act of 1964, which prohibits discrimination on the basis of race, color, religion, sex, or national origin – and Section 504 of the Rehabilitation Act of 1973 -- the ADA is an "equal opportunity" law for people with disabilities.
To be protected by the ADA, one must have a disability, which is defined by the ADA as a physical or mental impairment that substantially limits one or more major life activities, a person who has a history or record of such an impairment, or a person who is perceived by others as having such an impairment. The ADA does not specifically name all of the impairments that are covered.
WHAT REASONABLE ACCOMMODATIONS CAN AN EMPLOYER PROVIDE?
When an employer requires vaccination and implements their policy, an employee must disclose their need for an accommodation. The Employer must then work with the employee to provide reasonable accommodations.
Things employers might consider when providing accommodations:
Amount of employees who have been vaccinated
If the accommodation will negatively affect the quality or function of the work
If the accommodation negatively impacts the individual mental health
If the accommodation may cause the employee to reveal personal or sensitive information about themselves.
Reasonable accommodations that employers can provide are:
PPE, masks, working from home, secluded area to work from
You can read more about employer abilities and options here.
IS REQUIRING PROOF OF VACCINATION A VIOLATION OF HIPAA?
No. It would only be a HIPAA violation if covered entities, who are required to comply with its privacy standards and rules, disclose the employees vaccination status without authorization.
Employers cannot disclose that an employee is receiving reasonable accommodations or retaliate against an employee. ADA also requires employers to keep any information obtained during the vaccination program confidential. Asking or requiring an employee to show proof of a covid-19 vaccination is NOT an inquiry restricted by the ADA and does not violate ADA because it is unlikely that asking for proof of receipt will not elicit information about the disability, making this inquiry not disability related. Employers, however, cannot ask questions beyond the proof such as why or why not an employee didn't get vaccinated. For more questions regarding HIPAA, visit this FAQ section of HIPAA journal.
CAN AN EMPLOYEE BE TERMINATED FOR REFUSING THE COVID-19 VACCINE?
Being terminated for not having the vaccine is a possibility in some states, but employees could potentially take legal action against their employer for wrongful termination.
The EUA requires a drug or vaccine to be accompanied with information for individuals about their right to refuse and to be told about the consequences of such a refusal. The wording of the EUA in this case could be interpreted in different ways, and wrongful termination lawsuits based on the refusal to be vaccinated are a possibility although yet to be tested in the courts.
There is also an issue that could arise if a substantial portion of the workforce refuses the vaccine. An employer would then have to decide whether to terminate all of those employees or none at all. If only certain employees were to be terminated for refusing the vaccine on non-medical or non-religious grounds, there could well be valid claims that individuals have been discriminated against.
CAN MY EMPLOYER REQUIRE PROOF OF MY SINCERELY HELD RELIGIOUS BELIEF?
Guidance from the Equal Employment Opportunity Commission (EEOC) indicates that --
"[b]ecause the definition of religion is broad and protects beliefs and practices with which the employer may be unfamiliar, the employer should ordinarily assume that an employee's request for religious accommodation is based on a sincerely-held religious belief. If, however, an employee requests religious accommodation, and an employer has an objective basis for questioning either the religious nature or the sincerity of a particular belief or practice, the employer would be justified in seeking additional supporting information."
Read more on this here:https://www.shrm.org/resourcesandtools/tools-and-s...
AND HERE:
Employee Rights - Covid — THE HEALTHY AMERICAN
WHAT DOES THE OCCUPATIONAL SAFETY AND HEALTH ADMINISTRATION SAY?
Ironically enough, OSHA has made changes to their guidance so as to not discourage or disincentivize employers from encouraging the vaccine for employees. Instead, OSHA has stated that they support the efforts to vaccinate and will waive the 300-A requirement for employers to record any work related injuries that arise from the vaccine.
However, an employee may file for workers compensation if the vaccine is required as a condition of employment and if refusing to vaccinate comes with ANY repercussions.
If an employer wants to avoid workers compensation claims, the vaccine must clearly remain voluntary.
https://www.shrm.org/resourcesandtools/legal-and-c...
https://www.osha.gov/coronavirus/faqs#employer
https://www.natlawreview.com/article/osha-revokes-...
WHERE CAN I FIND A LETTER TEMPLATE TO MY EMPLOYER?
This is a template letter for requesting a reasonable accommodation from your employer
https://docs.google.com/document/d/1PSXm-tNhHdW9LA...
This is a template letter responding to a rejected accommodation request
https://docs.google.com/document/d/1-saSCjv9ccOZg4...
ADDITIONAL TEMPLATES:
Right+to+Refuse+General+Letter-PDF+2.pdf (squarespace.com)
Right+to+Refuse-OptOut-Religious-Disability-Medical-Notice+to+Employer-PDF-2.pdf (squarespace.com)
WHERE CAN I RECEIVE A RELIGIOUS EXEMPTION?
https://forunitedsolutions.org/religious-exemption...