Taking Back Snails Bay
26
people have signed this petition.
Add your name now!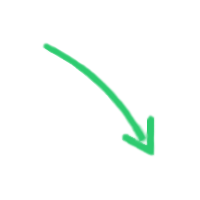 26

people

have signed.

Add your voice!
Maxine K.
signed just now
Adam B.
signed just now
16 May 2020
Dear Andrew Constance and Jamie Parker,
This petition is sent to you on behalf of many concerned residents in Birchgrove who are extremely distressed by the dry dock that has been moored in Snails Bay since Christmas.
We are asking that it be moored elsewhere, preferably in a part of the harbour that is larger and less residential.
This huge, hideously ugly steel box was, for some unknown reason, and with no consultation with the local community, moored in our bay. It is privately owned by Noakes and was originally meant to be moored over in Berrys Bay but due to objections from their residents it has since been relocated to Snails Bay. We would like to know the reasoning behind it being relocated here as we believe there are several other moorings available, which are in non-residential areas which would be more suitable. In its current location it cannot be used, and it obstructs the view of the harbour from all locations within Snails Bay which we believe dominates and destroys the beauty of the bay.
Our bay is a small, lovely part of Sydney Harbour; however unfortunately over the years we have watched this area become somewhat of a dumping ground for much of the junk that arrives in Sydney Harbour. The residents live here because of its beauty and to enjoy our harbour and thousands of people throughout Sydney come visit here for the same reason.
From our understanding, the dry dock has been moored here while legal issues between the residents of Berrys Bay and Noakes are resolved regarding its proposed return to Berrys Bay. Legal battles such as these can go on for a very long time and we do not want it to remain situated here while this ongoing legal matter drags on.
In additional to the dry docks impact on the aesthetics of Snails Bay, we believe the dry dock poses serious safety concerns due to the poor state of the timber dolphins to which it is fixed. The degradation, unstable condition of the timber dolphins has previously been reported to the authorities on several occasions but has not been addressed to date. Now there are further safety concerns, as people have been seen several times swimming out to the dock, climbing to the top and jumping off.
We are hoping that you will understand our reasoning for wanting this dry dock relocated away from Snails Bay immediately. We look forward to your formal response. This petition gained signatures of more than 60 residents in the space of one week. We imagine we will get many more once when we are able to have a public meeting again. We do not plan to stop until it is removed.
Regards
The residents of Snails Bay