Dear Governor Brown - We Are Taking A Stand
610
people have signed this petition.
Add your name now!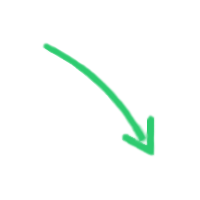 610

people

have signed.

Add your voice!
Maxine K.
signed just now
Adam B.
signed just now
Governor Brown,
My question for you is "at what price?"
Our communities have changed drastically. I no longer feel safe. I no longer let my daughter go places that she should be able to go. I no longer drive through the community in the same way or look at people the same way. Instead, I hold my daughter close as we walk past people that are clearly under the influence of Heroin or Meth. I cover my daughter's eyes as we drive by a man on the streets with no clothes on or a woman with a needle in her arm. I feel frustration when my son's car gets stolen or when my car gets hit by a driver under the influence of Heroin as he attempts to run over an officer. I shed tears at the loss of a friend or a community member that is killed in an accident caused by a driver under the influence. I fear when I am at work, knowing that when we walk into vacant homes or buildings we often find ourselves approached or surrounded by transients under the influence and not thinking logically. I gasp at each story regarding a person being robbed or victimized, and there are hundreds of them. I cringe at the number of cars that are stolen daily. I fear for the officers and firefighters that are put into dangerous situations daily and understand their frustrations as they know that their arrests are meaningless, as the criminal will be out within hours and the victims will continue to suffer. I get angry at the number of child molesters that walk our streets, receiving limited penalties but committing crimes that will change the lives of the children they harm forever. I don't have the words to explain how I feel about the criminals using teens and young women for sex trafficking in exchange for Heroin. I am disgusted that the law allows you to steal and steal and steal and steal. I am alarmed and disturbed by the lack of penalties for stealing a gun, yet the constant desire to take guns away from those that would never use them in a way to harm another person, except for protection. I am hurt and devastated for the parents that lose their children or family members to criminals, whether through car accidents or violence. I am disgusted with the loss that businesses suffer due to thieves stealing to support their addictions. I am at a loss when I see criminals painting a bike that they stole from a child or a man walking down the road with several bikes. I am horrified when I hear criminals talk about the crimes they are able to commit without penalties or the way they laugh at law enforcement.
It is obvious that you will meet your goal for fewer prisoners in the state prison, but at what price? How many innocent victims must fall prey to criminals? How many lives should be lost? How many victims should be impacted?
When you make decisions to release prisoners, is there of number of victims that you decide are okay to sacrifice? Are there a number of lives that are okay to lose? Are there a number of children that are okay to destroy? When you lay your head down at night, is there a way you justify your actions? Do you tell yourself there is less crime and actually believe it? Do you see pictures of communities that have been destroyed and assume that the people there were worth the sacrifice? Do you assume that is just the cost of living in California and we should get use to it or move away from it? When you see the pictures of a child that lost his or her life or a child that no longer has a parent because a repeat offender was under the influence and killed that person, do you figure that is just the cost of doing business? Is the amount of money that you state that you have saved worth the lives that have been lost? The damage that has been done? The businesses that have been closed? The people that live in fear? Is it worth it?
When you say that the counties are now responsible for these criminals and you change the whole justice system, did you ever consider the impact on the residents of California? If the concern was that these people didn't belong in prison or they needed help, did you consider a mental hospital and mental health services prior to releasing the prisoners? Did you consider rehabilitation services prior to their release? Did you consider making sure that their was enough jail space in case your plan didn't work? Did you consider breaking the cycle and working with the kids of these families? Did you consider prevention and working towards saving the future? Did you ever once consider the damage you would do to lives, communities and our state that will last forever? Did you consider that your job as the Governor is not to save money in the prison system, but to do what is right for the residents of your state?
Maybe you should take a trip to our town and see what you have done to it. Speak to the victims, the parents of those that have lost a loved one, the business owners… take a look at what you have done, and then do something about it.
We are not willing to stand by and allow you to continue destroying our community and to continue releasing more and more prisoners while creating no consequences for their actions. A once safe community is now a place where people live in fear while officers work knowing criminals have no fear.
We as a community feel that it is time to take a stand. We are worth more than the amount of money you save by having fewer prisoners in the system. What you are doing is not the answer and it needs to stop.
Anje Watson (Walfoort)
Take Back Redding
(I believe I speak for many in the Redding community)