Stop children having public busses and provide seat belts for all children! LLYNCELYN welsh school
21
people have signed this petition.
Add your name now!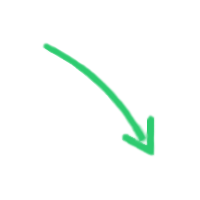 21

people

have signed.

Add your voice!
Maxine K.
signed just now
Adam B.
signed just now
YSGOL GYNRADD GYMRAEG LLYNCELYN
ACTION NEEDED TO BE TAKEN TO ENSURE THE SAFETY OF OUR CHILDREN BEING TRANSPORTED TO SCHOOL. DON'T WAIT FOR AN INCIDENT TO HAPPEN LETS PUT A STOP TO THIS NOW!!
Have you noticed nothing ever gets done until a child is killed or injured? I heard that a young boy got thrown out of a coach window in a crash a while ago, if he had seatbelts would he be dead? And only then did they have seat belts installed for children. So then why don't we have it for us?? It would be the same out come in a crash what ever vehicle so this should be no excuse, buses are no different to coaches they cause same damages in accidents.
I am a very concerned parent that is forced to send my children to school on council provided transport due to illness and not being able to drive. I do not want to stand for the poor service we have been provided with any longer, I want to stop it now before one of our children get seriously hurt or even God forbid killed
! I have tried numerous times to complain and seem to be getting no where so its time for you all to join in and help to fight for safety of our children. Even if you do not have to use this transport please support us as one day you may end up in this situation many of us are stuck with. Now I am not educated to a great standard so I need all the help I can get please contact me If you know of any more action we can take. The children as young as 3 have to sit on a public bus service with supervision of a person that is not really trained to any standard apart from having a enhanced CRB check that's all they have. And NO seat belts.
My little boy started school on the 22nd, he's very stressed out about going so at the moment I am travelling on the bus with him, if I didn't hold him on my lap he would not sit still and would want to change seats all the time. If there where two children doing that at the same time, how would the supervisor cope, they cant physically pick them up or have them on their lap. So In other words they have NO control over our children on the bus. If there where seat belts it wouldn't be a problem. When travelling in vehicles we would never get away with not having a car booster seat never mind not having proper restraints. Two boys where fighting on a bus the other day, the supervisor done nothing and left them to it, not sure if they are able to do anything but would that be dangerous if it distracted the driver? A young little girl was not even acknowledged by a supervisor on her first day on the bus with out her mam, she didn't even console her and let her cry all the way to school love her. This is not fair for our children to put up with. Last year my older son who is only 4 had a burn on his back when I asked where he had got it, he said he was messing about on the bus sat on the floor and burnt it on the heaters. Complained to stagecoach…….not even a reply, complained to council who got the contract with stagecoach, they replied with a bunch of rubbish i will be handing out copies at the school. It is not acceptable.
Ok it has been like this for years but I want to change this for the safety of my children, Everyone please help. I will have a petition written up to pass around to the bus stops and in the school where ever I can get it. If you can help please let me know. I will also me writing to the local MP and will also ask the Rhondda leader to help to get this out to the public.
If you want to complain and bombard the council with your opinions please do so, the number is 01443494700
Sponsor
Katie Bounds 07854090383 Katie.terry@sky.com
Links