Take Action for Children Today
27
people have signed this petition.
Add your name now!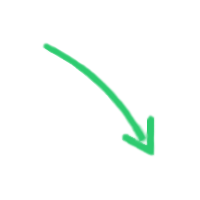 27

people

have signed.

Add your voice!
Maxine K.
signed just now
Adam B.
signed just now
On August 5th, Governor Rendell signed Senate Bill 850 into law as what is called a BRIDGE budget. In it he agreed to fund ONLY emergency state services, and some state employees. He REFUSED to fund most of the programs that serve families in PA. Instead, he instructed the Legislators to go back to work, to send him a real budget that would work. He believes taxes need to be raised to pay for schools, preschool education and services for children and families. Absent some immediate and concrete work on a final budget, the Governor assured that schools, hospitals and local governments will run short or run out of money in short order. He assured again that he CANNOT AND WILL NOT sign any final budget bill that fails to fully invest in education given that the investments in basic education, particularly early childhood and other proven education initiatives ARE PAYING SIGNIFICANT DIVIDENDS. He also noted that all parties (but him) had taken an increase of the Personal Income Tax (PIT) off the table so he LOOKED FORWARD to learn how the General Assembly will produce the ALTERNATIVE REVENUE PROPOSALS that PRRESERVE THE THINGS CRUCIAL IN THIS BUDGET LIKE EDUCATION AND HEALTH CARE and that do not represent on time revenue sources. While at least one reporter deemed the Department of Public Welfare (DPW) as the BIG WINNER Rendell Administration officials reminded that much of the lines left intact are driven by mandates or outstanding court cases. DPW retained $5,723 billion when the blue lining was done (down from $8,058 billion). Spending on cash grants, count assistance offices, child support enforcement, youth development institutions was retained with Rendell's signature today BUT THERE ARE NO FUNDS (more than a month into this new fiscal year) FOR CHILD CARE, CHILD WELFARE, RAPE CRISIS, DOMESTIC VIOLENCE, HOMELESS SERVICES, AUTISM, NURSE FAMILY PARTNERSHIP, ETC. Hundreds of the Lehigh Valley's children will NOT start preschool as scheduled in September because of the ongoing state budget impasse. Leaders of Community Services for children (CSC)(Headstart) announced that they MUST delay that start of school for at least a month. That includes 233 CHILDREN! And dozens of preschool teachers, bus drivers as well as some others will be furloughed. The fact that 12 preschool classrooms WILL NOT open on time doesn't JUST mean that kids will not begin their lessons in September. But children who qualify for the state-subsidized programs; often live far below the poverty level, and rely on preshool NOT ONLY for education, but also for meals, preventive medical care and other services their families CAN'T afford. Many of the parents whose children are enrolled in the classes also rely on them to provide childcare while they work or go to school. These parents are now scrambling to find someone to watch their kids while they risk missing work or school and possibly losing their jobs. THESE FAMILIES WILL FEEL LIKE THE CHAIR HAS BEEN PULLED OUT FROM BENEATH THEM, said Jane Ervin, President and CEO of Commuity Services for Children. Most of the affected children live in Allentown, although some also live in Easton, or in and around Slatington and Schnecksville. Officials hope the classes will be able to start in early October. Ervin said more painful cuts may need to be made later, though, if the state's budget questions remain unresolved--or if a budget passes with deep cuts to early education subsidies. This is NOT just in the lehigh Valley; it's statewide. PLEASE SIGN this petition! IT'S FOR OUR CHILDREN'S FUTURE.
Sponsor
Melissa Gottfried A member of Policy Council for CSC in the Lehigh Valley and a parent of a child in the Headstart program.
Links
http://www.cscinc.org Commuity Servies for Children of the Lehigh Valley. http://www.facebook.com look under Pennsylvania's Promise for Children. http://www.mcall.com/news/all-a1_5budget.6996087aug23.0.2439596.story Article from the MorningCall Newspaper. If the first MorningCall link doesnot work..Please go to http://www.mcall.com and in the search type in: Social Service providers twist in the wind as politicians talk. It's the August 23rd 2009 story.