Voluntary Masks Parent Petition - SLS Memphis
30
people have signed this petition.
Add your name now!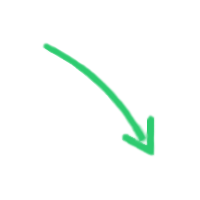 30

people

have signed.

Add your voice!
Maxine K.
signed just now
Adam B.
signed just now
* Disclaimer: This petition has been created and distributed by parents, not by the school. We hope to present the results to the school showing parent support.
The purpose of this petition is to gather support for students, teachers and staff at St. Louis School to re-evaluate the COVID-19 policies and consider making masks voluntary. In addition to masks, many parents are interested in returning to the cafeteria, switching classes, etc. Please sign this petition if you support this mission.
Allow parents to choose what is best for their child. Luckily, a whole year of data now exists, and re-evaluating the policies in place seems like the logical next step. Just as the situation in the community has evolved, so can the protocols.

Shelby County Health Directive 17 states that the school's governing boards and presidents "retain sole responsibility in making decisions on providing instruction to their students". Please, sign if you support a full review of all COVID-19 protocols.
St. Louis School should be commended for tireless efforts to remain open to best serve our precious children. God Bless America and SLS!
Note: Please know that no donations are being collected! This was not added by the petition authors, but rather the iPetitions.com website. I don't know how to turn it off.

Resources Updated Continuously:

Masks and Child Psychology: https://floridacitizensalliance.com/liberty/masks-...
New Science Outlines Risks of Masking Children (11 minute video): https://thehighwire.com/videos/new-science-outline...
Incidence and Secondary Transmission of SARS-CoV-2 Infections in Schools: https://pediatrics.aappublications.org/content/ped...
Literature Review: Conclusion Regarding Masks They Do Not Work: https://vaxxter.com/wp-content/uploads/2020/07/Mas...
Expert Witness James Casciano, January 10, 2021: https://tennesseestands.org/wp-content/uploads/202...
Neurologist: COVID-19 Masks Are a Crime Against Humanity and Child Abuse: https://stateofthenation.co/?p=31693
The Risks vs. Benefits of Face Masks - Is There an Agenda?: https://childrenshealthdefense.org/news/the-risks-...
No evidence of secondary transmission of COVID-19 from children attending school in Ireland, 2020: https://www.eurosurveillance.org/content/10.2807/1...
Covid-10: important potential side effects of wearing face masks that we should bear in mind: https://discovery.ucl.ac.uk/id/eprint/10098556/3/H...
Effectiveness of Adding a Mask Recommendation to Other Public Health Measures to Prevent Sars-CoV-2 Infection in Danish Mask Wearers: https://www.acpjournals.org/doi/10.7326/M20-6817
'Mask mouth' is a seriously stinky side effect of wearing masks: https://nypost.com/2020/08/05/mask-mouth-is-a-seri...