Petition to take down BTS disbandment petition
26
people have signed this petition.
Add your name now!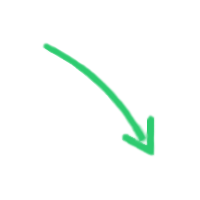 26

people

have signed.

Add your voice!
Maxine K.
signed just now
Adam B.
signed just now
A resident in Germany by the name of Karen Holgan created a petition to disband BTS, a Korean boy group also known as "Bangtan Sonyeondan" or the "Bulletproof Boy Scouts." Within the petition, they placed misinformation, rumors, and lies in an attempt to defame BTS and gain signatures. They already have 550 signatures out of 1,000, and it needs to be taken down. Below I will be countering the points made by Holgan to prove that they are inaccurate.
1. "TRYING TO COPY OTHER ARTISTS WORK"
Holgan first brings up a "copyright issue" between BIG BANG and BTS. I'm assuming they're referencing the "No Signal" opening sequence debate from back in 2017. First of all, an stage montage cannot be copyrighted, since, according to an article covering the issue on Digital Music News, "Copyrights typically protect specific lyrics, musical notes, and recordings, not stage sequences." Sure, the concept may have been borrowed from BIG BANG, but it's not a copyright issue, and there are many other artists out there who share similar concepts and ideas.
They then say that BTS copied EXO's lightstick. They didn't copy their lightstick, they are very different. Holgan may be referencing when the lightsticks were displayed in a similar fashion, as shown here, or the fact that both of them used Bluetooth to connect to cell phones and change colors. EXO didn't invent the concept of Bluetooth lights and changing colors, but neither did BTS.
2. "BTS ARE PERVERTS"
Holgan brings up War Of Hormone, a song by BTS, and says the lyrics are disrespectful to women. The lyrics are actually describing thoughts that go through the heads of most young men when they see a woman, as well as the "war of hormone" their bodies go through. They actually have lyrics praising women, like "Girls are the best, best gift, best gift," and, "Your front is the best, your back is the best, from your head to your toes, you're the best."
Then Expensive Girl is mentioned. Expensive Girl is an adapted song by RM, a member of BTS, before BTS' debut. It's not an official song by BTS or RM, and is based off of Take It Off by Pharrell Williams. BTS are not perverted, they were young and trying to balance hormones and figure out attraction, and music was their outlet for that. The majority of BTS' discography is uplifting and encouraging, focusing on finding self-love.
3. "BTS TRYING TO HURT THE FAN"
Holgan said that Taehyung, also known as V, tried to hurt a fan by pulling on her hair. However, the situation was blown way out of proportion, according to an article on the issue from SBS. The ARMY in question responded to that situation: "...I think he did that jokingly because he was happy to see me. One thing I want to clarify is that he did not pull my hair. He just tugged it enough for me to lift my head, and I am lowering my head not because of pain, but because I was a bit embarrassed to be photographed."
They then add on with when Seokjin accidentally hit an ARMY with a photo stand as seen here. First of all, it was clearly an accident. He then immediately goes over to the fan to make sure they were alright. He in no way was trying to hurt them.
4. "THEIR FANS OR SO CALLED ARMYS TRYING TO THREATEN OTHER FANDOM"
Fan wars happen between fandoms all the time. Within the k-pop scene, ARMY's do seem to get a lot of the focus, but that's because it's such a large fan base. It's always ARMY's and EXO-L's or ARMY's and BLINKS or ARMY's and NCTzens etc. But it's not all ARMY's that get into fan wars, and it's not all fan wars that start with ARMY. This point is extremely generalized and invalid, and the immature fans within the fandom have nothing to do with the band itself, the fandom is no reason to try and disband a group.
5. "BTS DATING RUMORS"
So what if they have girlfriends and don't openly talk about it? It's their personal life, and it's not our place to go meddling in it and sticking our noses where they shouldn't be, unlike you have, KaReN. They deserve someone who makes them happy, and it's honestly best if they keep in on the down low so they don't have saesaeng fans trying to get between them or hurt them.
6. "BTS SUGA'S BAD HABIT"
Yoongi, also known as SUGA, is not the only artist to swear in music videos or to stick up his middle finger. It's not a habit of his, either, it's a touch to his rap style.
In conclusion, Karen Holgan's petition is spreading misinformation, as well as targeting a specific group for actions committed by many other artists and groups, and deserves to be taken down immediately. Karen really proved her name with this one.