Take back Aung San Suu Kyi's Nobel Peace Prize
151
people have signed this petition.
Add your name now!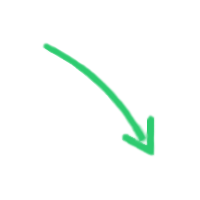 151

people

have signed.

Add your voice!
Maxine K.
signed just now
Adam B.
signed just now
"No one told me that I was to be interviewed by a muslim."
This statement was made by Aung San Suu Kyi, after her interview by a BBC Today anchor, Mishal Husain, in 2013. Suu Kyi's disappointment may be caused by the question asked by Husain on the hardships experienced by muslims in Myanmar. Suu Kyi was also asked to condemn the anti-muslims and those who acted violently against the muslims that led the Rohingyas to leave Myanmar (from Popham, Peter, Journalist for The Independent, The Lady and The Generals — Aung San Suu Kyi and Burma's Struggle for Freedom, 2016).
Many people were caught by surprise that those words came from Suu Kyi, a democracy hero in Myanmar and a 2012 Nobel Peace Prize laureate. It might only be one racially-insensitive sentence, but that was one sentence too many, and the meaning is too much for those who love peace.
Many people in many countries, including in Indonesia, respect and admire Suu Kyi. She is known as a figure of patience, of peace loving, who eventually took back the power in her country peacefully from the military dictatorship in Myanmar. Her statement made many more disappointed and angry. This opens up the prevailing question regarding Suu Kyi's position on the muslim minority in Myanmar. There has been no official position from Suu Kyi with regards to the human right violations that have been rampant as experienced by the Rohingya minority.
Over the past three years more than 140,000 Rohingya muslims have been living in grave conditions in refugee camps in Myanmar and in many other countries, including Indonesia.
What is wrong with being a muslim, Suu Kyi? Doesn't democracy and human rights teach us to respect differences in beliefs and celebrate brotherhood and sisterhood? Whatever the religion, shouldn't Suu Kyi and all of us respect each other and not discriminate against other human beings?
Coming from a democratic hero, one racist statement is one too many. It destroys the democratic values that respects differences in beliefs. As a laureate of Nobel Peace Prize, a racist statement renders the peaceful values to be artificial, giving rise to suspicions even conflicts.
The Nobel Prize is the highest prize only to be given to "people who have given their utmost to international brotherhood and sisterhood." These peaceful values need to be nurtured by the laureates of the Nobel Peace Prize, including Suu Kyi, until their last days. When a laureate cannot maintain peace, then for the sake of peace itself the prize needs to be returned or confiscated by the Nobel Peace Prize Committee.
Therefore, we hereby demand the Chair of the Nobel Peace Prize Committee confiscate or take back the Nobel Peace Prize awarded to Aung San Suu Kyi. Only those who are serious in keeping the world peace may be awarded such a coveted Prize.

We invite everyone who love peace to support and strengthen this petition.