The Middle Class Movement - A Time for Change in our Goverment
14
people have signed this petition.
Add your name now!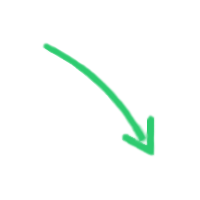 14

people

have signed.

Add your voice!
Maxine K.
signed just now
Adam B.
signed just now
On Saturday, I was watching fox news. They were advising which stocks would be, in their view, a good buy. As, I was watching, The china stocks came up. I could not believe that we were being advised to buy stock in china. The United States owes China a very large amount of money. As I sat their, I thought to myself. We owe money to China, Our jobs are going to China, Bush wants to borrow 5 trillion dollars from China to Kick off his Social Security Plan. And, now we are being advised on which stock would do best. My God, what is going on. The unemployment numbers came out. The numbers were showed that people are getting jobs. Well these are people that come accross our boarders from Mexico and are willing to work for very little. Who does the Administration think they are kidding. We are not stupid. I call 411, and now, we dont talk to a person in order to get a number, but we get a computer, which 9 times out of 10 I get the wrong number. But the cherry on the cake is that we still pay for this call. So, think about it. The computer has taken how many jobs away. Just by dialing 411. An who is benefiting The Rich. In 2000, Bush implemented a tax cut. I was an office manager and in doing the payroll, I got to see who gained from his tax cuts. I received 6 Cents extra a week. The more money the employees made, they got more. We need people in the goverment who have not forgotten how it is to be a Middle Class Citizen. This is the only way changes will happen in America. We need our Social Secutity, We paid for this. We need cheaper perscriptions, we need cheaper health care. Most of all, we need to decrease our real estate taxes. My god, if other counties can do this, Why cant we. I urge you to sign this petition. The Middle class needs to step up and be heard.
Sponsor
I wish to start a new group Called The Middle Class Movement. Create a new party. A party who will be truthful to the citizens. We are not being told the truth. If you would like to step up, create a new party, bring in new people, Bring in the real Americans. The Middle Class. 90 percent of America is the Middle class. I say to George W. Bush and his administration, enough is enough. START WORKING FOR AMERICA OR GET OUT!!!
Links
I have not started any links yet, my first is to see if the administration has handed over the books of our money and how it was allicated, which was asked for 2 years ago.