Take Action Against Mr.M.Krishnappa, A Retired Labour Officer, Kolar
15
people have signed this petition.
Add your name now!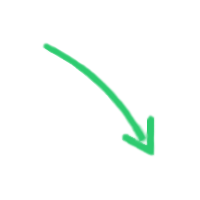 15

people

have signed.

Add your voice!
Maxine K.
signed just now
Adam B.
signed just now
Respected Sir,

I, K.M.Manjunatha, B.E in CST, MBA, working as a Software Engineer with ORACLE IDC, Bangalore, Aged 34, unmarried, currently living with my Widowed Mother and younger brother.
There is an FIR 0003 / 2014 filed at Kolar Town Police Station against Mr.M.Krishnappa, A Retired Labour officer, his Wife Smt.Mallaramma, His Daughter Mrs.Dr.M.K.Parvathi Devi for encouraging Dowry Practice as per Dowry Protection Act 3.
Mr.M.Krishnappa's Eldest Daughter and second daughter are married in the same family.
First Daughter has never complained about any harassment or dowry demands in 10 years of her marriage since 2003, but Mr.M.Krishnappa's second daughter files a complaint with well narrated incidents that Mr.M.Krishnappa has encountered numerous dowry demands etc since 2003, and it becomes a pure case of negligiance and careless attitude from Mr.M.Krishnappa who is well educated and aware of the sensitivity of Dowry Practice and has been encouraging the same since 2003 as per the version of his daughter's complaint, also supported with Mr.M.Krishnappa's own statements agreeing to it.
Please take necessary action against Mr.M.Krishnappa for indulging in Dowry Practice, suppressing the information since 2003, being careless in spite of knowing its a crime to indulge in dowry practice as a Labour Officer.
Such careless attitudes of Responsible People like Mr.M.Krishnappa makes a very bad impact for a healthy society together encouraging in continuation of dowry practice.
An Accused is an accused and and I always believe that The Law is above all irrespective of a layman or an educated person, and a crime is a crime no matter it is done knowingly or unknowingly, and here Mr.M.Krishnappa's version attracts all the needed reasons and much more than a crime for being careless since 2003 and for encouraging the same, together being negligent as a Dist labour Officer.

But I observe that there is no action taken so far on Mr.M.Krishnappa, who seems to be using his political and financial influence to escape the regular procedure of this judicial system.
I have the highest respect for the Police Personnel, The Law and this Judicial system and wish Mr.M.Krishnappa, his Wife Mallaramma and Second daughter Mrs.Dr.M.K.Parvathi Devi are accountable for all the crime and hope they are made answerable before the Hon Court of Law.
It is very much clear that, People like Mr.M.Krishnappa take it very lightly when it comes to respecting the Police Personnel, The Law and the Judicial System, otherwise, Mr.M.Krishnappa should undergo the regular procedure an accused observes and should be made answerable and accountable before the Hon Court of Law.
I herebyrequest the Dedicated Police Personnel and Responsible Authorities to take necessary action on Mr.M.Krishnappa and oblige.
Regards,
K.M.Manjunatha., B.E in CST, MBA.,

Residential Address :
263 , 12 Main South, 3 Cross
D H Halli Extn,
D K Halli Post
Bangarpet Post
Karnataka - 563114
Mobile # 9972 362 862
Mail to :kmmanjunatha108@gmail.com