Social Work is Social Justice!
37
people have signed this petition.
Add your name now!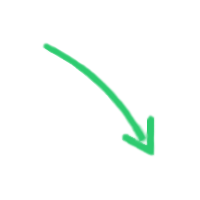 37

people

have signed.

Add your voice!
Maxine K.
signed just now
Adam B.
signed just now
November 10, 2016
Dear College of Social Work,
As the signature at the bottom of this letter indicates, there are member of the MSW and the BSW cohorts, who are concerned with how current events are being addressed on campus, such as, the rape that occurred on October 31st, the presidential election, how microagressions are not being addressed in classes, how we as students are not being challenged in the classroom, and why the College of Social Work has not taken a stance on these issues.
We are bringing this to your attention because it is changing our classroom environment. It is taking away the ability for faculty/professors/instructors to teach us to learn and to practice having these difficult conversations. We feel that there is a division in the College of Social Work between students, between students and faculty/professors/instructors, and a discrepancy between what is taught/pontificated and what is allowed, encouraged, and expected.
We notice professors who will not or are hesitant to address microaggressions. These are learning opportunities for dialogue to learn about ourselves and to be able to have introspection as a people and as professional social workers. Professors appear to want to have these discussions, but fear backlash. Some professors have indicated that they fear bad evaluations, which will lead to dismissal or nonrenewal of teaching contracts.
We also feel that there is contradicting information about being a social worker and being a student. For example, do we attend activist events or do we go to classes? We need space to be able to do both or at the very least not be penalized for attending events about the social issues we discuss in class.
We are also concerned that very little was done or said about the rape. The College of Social Work did not address student safety, how we can support each other, and there were no resources offered—there was no unity. We feel that the College of Social Work should have addressed this with its students.
With the elections, we want validation for the fear and safety concerns that students are experiencing and an understanding from professors to be flexible with their curriculum. We need to find a way to have our voices heard during these times of hardship. Students may not be able to or have any desire to attend conversations outside of classes.
Therefore, we request:
Brave spaces within all classrooms. Professors need to be given academic freedom to discuss racism, homophobia, sexism, xenophobia, etc. as it relates to social work and current events. An understanding of the difference between Safe spaces and Brave spaces needs to be reinforced and constantly troubled.
Professors need to address the microaggressions that are happening within the classroom instead of ignoring them. The Code of Ethics are very clear about social justice issues and populations and the duty of social workers to be advocates. This needs to include conversations and understandings of privilege and power.
LGBTQ+ individuals, people of color, women and other vulnerable populations want to feel their experiences and voices are validated in the classrooms that are preaching advocacy. Professors should be able to addresses these concerns without fear of upsetting the privileged majority.
The College of Social Work take a public stance on current issues and advocate for its students.
Flexibility in the classroom to pause the curriculum in order to help students process current events and discuss the ramifications for vulnerable populations. This may even extend to flexibility on assignments and readings. In fact, current issues and discussion should be easily incorporated into existing curriculum.
Students ought not be penalized for being activists within our communities at the expense of our grades. Faculty, instructors, and staff should also be able to express their advocacy.
Understanding the difference between "freedom of speech" versus perpetuation of oppressive ideologies in an environment of that is supposed to encompass empathy, cultural competency, compassion, support, and the essence of what it means to be a helping profession.
While the above requests can be assumed as existing in our College, we, the undersigned, do not believe it exists.
We appreciate your time in reading this and for your genuine and deep consideration.