Get Tahmoh Penikett on a Harlequin Cover
203
people have signed this petition.
Add your name now!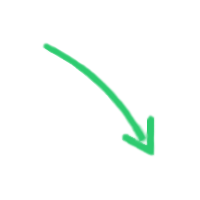 203

people

have signed.

Add your voice!
Maxine K.
signed just now
Adam B.
signed just now
I started this campaign to get actor Tahmoh Penikett to appear as a cover model for Harlequin—specifically, and hopefully, for my next book. After a Twitter conversation, (http://storify.com/VickiEssex/that-time-battlestar-galactica-dollhouse-hottie-ta) he said he'd be willing to do it! Now we just have to connect Harlequin with Tahmoh and get him into a photo shoot. 
Tahmoh is the inspiration for the hero, Kyle Peters, in my upcoming romance tentatively titled What Defines Her. Kyle also appeared in my debut book, Her Son's Hero. 
In 
What Defines Her
, Kyle, a former Olympic medal-winning wrestler with intimacy and commitment issues, is training a female mixed martial arts fighter who's determined to prove herself. To do that, she must break down his defenses to make him give her what she really needs....
Canadian actor 
Tahmoh Penikett
 is most famously known for his role as Karl "Helo" Agathon in Sci Fi's 
Battlestar Galactica,
 as well as Agent Paul Ballard in the Joss Whedon show 
Dollhouse.
 He's also appeared in 
Smallville, Castle,
Arrow
 and
 Continuum,
 and will also be in the upcoming film 
Man of Steel.
10 Reasons Why Harlequin and Tahmoh Are A Match Made In Heaven 1. Tahmoh has the look and demeanor of a Harlequin hero. Physically, he is the perfect Harlequin hero archetype—muscular, tall and broad shouldered, with rough-hewn but sensual features. He meets and exceeds all of the Harlequin male model standards. 2. As an actor, he exudes both physical power and intensity, but easily slides into effortless charm and grace. One of his greatest strengths is in layering these dominant traits over his characters' flaws and vulnerabilities. It's no wonder fans of BSG glommed onto him so quickly, even though his character was supposed to be written out of the show after the first episode! 3. Tahmoh and Harlequin are both Canadian (and so am I)! This would be an amazing opportunity to showcase Canadian talent and business. 4. Today's Harlequin models must be able to portray working single dads, highlander lairds, FBI agents, cowboys, brooding billionaires, and shape-shifting werewolves...not to mention Olympic gold-medalists with intimacy and commitment issues. Tahmoh can play them all and look good doing it. 5. Tahmoh looks good in hats and scarves. (This isn't really a reason, I just wanted to point it out cuz he's got style.) 6. Speaking of style, Tahmoh looks good in anything and nothing. From space suit to coveralls to Armani suits to birthday suits, this guy rocks every look. 7. Tahmoh has already said he'd be willing to do it. 8. It's a win-win for everyone! Books have impact and longevity. Appearing as a Harlequin cover model is a feather in anyone's cap. 9. Tahmoh's fans will be introduced to the huge variety of books Harlequin has to offer. They'll be guaranteed a happily-ever-after while picturing Tahmoh in the starring role. 10. Harlequin fans will enjoy and appreciate a handsome, versatile actor and be introduced to his body of work.
***Note: this petition is not endorsed by actor Tahmoh Penikett or Harlequin Enterprises Ltd. Signatures are non-binding, and will not be used by any of the mentioned parties, excluding the terms and conditions set out by iPetitions.com.
Sponsor
www.vickiessex.com
Links