TAC 3 Summer Working Session
13
people have signed this petition.
Add your name now!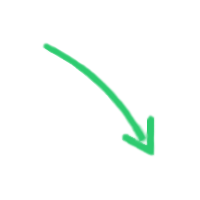 13

people

have signed.

Add your voice!
Maxine K.
signed just now
Adam B.
signed just now
To Whom It May Concern:
As members of the Bill & Melinda Gates Foundation 2016-2018 Teacher Advisory Council (TAC 3), we are a cohort of 53 career educators proudly representing a vast array of classroom teachers, instructional coaches, and education specialists from 29 states and the District of Columbia. In addition to the individual years of teaching experience that we bring to our professional practice, all TAC 3 members spend at least half of our time in the classroom.
As educators, we take seriously the unique charge of a teacher cohort tasked with informing the Foundation's research, investment, and policy initiatives. Though we may respectively disagree on specific applications and best practices as they may apply to our particular classrooms and unique school environments, we firmly believe that dialogue on such issues is incredibly productive, and that our diverse collection of voices creates a powerful advocacy group for authentic, meaningful educational reform. To that end, we wholeheartedly support the stated goal found on the K-12 education page of the Foundation's website:
"To support innovation that can improve U.S. K-12 public schools and ensure that students graduate from high school ready to succeed in college."
Likewise, we find comfort and inspiration from the collaborative spirit of the Foundation's education policy approach found later on same page:
"Teachers deserve professional development opportunities that they help shape, give them the support they need when they need it, and enable them to collaborate and share best practices. We're working with school districts across the country to create more personalized, scalable solutions to teacher learning that can be adopted quickly and broadly. And we're helping support new leadership opportunities for accomplished teachers without having them leave the classroom."
Accordingly, we the undersigned submit this letter as an emphatic and formal request urging the Foundation to reconsider their decision to schedule the summer working session for the TAC 3 – currently slated for June 7-9. While we understand the logistic challenges the Foundation faces in attempting to accommodate the scheduling obligations of all of its constituents, we maintain that this precise time of the school year is particularly difficult for classroom teachers to take time away from their end-of-year school responsibilities, including – but not limited to – commencement activities, final examinations, and removing classroom materials from buildings as schools transition to summer schedules. In short: though July and August dates may present similar scheduling conflicts for personal vacations, the proposed dates for the June cohort meeting directly interfere with the very business of teaching that it is our primary obligation to support. At present, this scheduling conflict poses the very real prospect of a significant number of TAC 3 cohort members being absent from the June working session -- thereby diminishing the value of their input to our work as a cohort, and ultimately leaving a less productive working session for those who are able to attend.
On behalf of the TAC 3 and the thousands of teachers we represent in school systems across the country, we thank you again for your continued support of education and policy reform, and we look forward to working closely with you to resolve this issue.