Systemic Racism at Roman Catholic High School in Philadelphia
18
people have signed this petition.
Add your name now!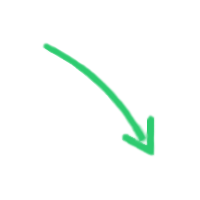 18

people

have signed.

Add your voice!
Maxine K.
signed just now
Adam B.
signed just now
No institution is free from systemic racism, and unfortunately that institution also includes the Catholic Church in general and Roman Catholic High School in particular. It has taken me 36 years since my graduation to understand the depths of this systemic racism and the need to confront it given the current times in which we live.
Since my graduation in '86, I have had numerous conversations with my classmates regarding Roman. I have listened to their voices and felt the pain of their negative experiences at Roman. As one of only a few African American students in track 1, I was often shielded from and oblivious to the treatment that my peers experienced in lower tracks, and the sleights I did experience, I kept to myself because I was one of a few in track one.
As I matured, I began to reflect on my experience at Roman, and my perspective changed. I began to remember the sleights from faculty, both lay and clergy. I began to wonder why the only Black and Brown men were either janitors or the PE teacher. I began to question why we were taught a Eurocentric curriculum provided by a predominately White male faculty. I began to remember the smugness of my White classmates who felt they were better than me, despite getting lower grades. I began to remember the microaggressions from faculty and students. I began to remember the lack of academic guidance and support from Roman. After losing White peers from Roman over the past few years, I began to wonder where and how they became entitled. Then I remembered the Roman environment and wondered to what extent Roman contributed to their development. I then began to understand the effect of systemic racism at Roman contributed to many of these conditions that maybe affecting its Alumni and contributing to some of the social issues we have faced and continue to face
As the undersigned, we can no longer remain silent because our silence is our complicity to maintaining this system and our acceptance that this system cannot be dismantled.
We can no longer condone an educational system that fosters an academic environment of exclusion or fails to provide its student body with a more healthy teaching environment that is delivered and nurtured by a diverse faculty.
We understand the harm that this environment can cause decades later and the lifelong feeling of alienation it can produce in its African American alumni.
we stand firm and united in our commitment to confront this system and work with Roman to ensure that this system is eradicated from Roman and all of its students are educated in the same nurturing and empowering environment.

In light of this, we have the following concerns and recommendations and stand ready to be part of the solution.
1. Diversity and Inclusion A. Roman Catholic should exam all policies and procedures that contribute to absent representation of African American faculty and collaborate with other Philadelphia Archdiocesan Catholic High Schools that have been successful with attracting, hiring, and retaining African American faculty. B. Roman Catholic should reexamine its curriculum and ensure that all cultures are properly and honorably represented year round. C. Roman Catholic should explore outreach options to its African American Alumni and implement more inclusive programs. D. Roman Catholic should hire a Director of Diversity to help implement these recommendations to increase diversity and inclusion within its walls.
2. Mentorship A. Roman Catholic should identify African American students who desire to teach and mentor them throughout their collegiate career. B. Roman Catholic should reach out to its African American Alumni to serve as mentors to its African American students.
3. Courageous Conversations. A. Conversations surrounding systemic racism, diversity and inclusion are not comfortable, and nor should they be comfortable. However they are necessary conversations if we are to move forward and become truly united and equal. Roman should commit to having these conversations with faculty and staff regularly. B. African American students should feel comfortable having these conversations with administration and be able to inform administration anonymously if needed.
As other organizations are examining the presence of systemic racism within their walls and committing to making meaningful changes to confront and dismantle, that system, we will work with Roman to make meaningful and lasting progress toward a more inclusive Roman Catholic High School.

We the undersigned welcome all cosigners that stand with us in our commitment to making Roman Catholic High School a more diverse and inclusive learning environment. All are welcome.