Call for the syrian embassies employees to resign
30
people have signed this petition.
Add your name now!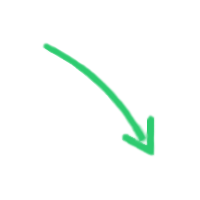 30

people

have signed.

Add your voice!
Maxine K.
signed just now
Adam B.
signed just now
سعادة السفير و أعضاء سفارة الجمهورية العربية السورية الكرام
تحية طيبة، و أمّا بعد
في ظلّ هذه الظروف التي يمر بها الوطن و ما يقوم به النّظام السوري فيه من قتلٍ متعمّد و مستمرّ للمتظاهرين لم يسلم منه حتى الأطفال، في ظلّ الإعتقالات المستمرة بحق الأبرياء و تعذيبهم
الوحشي، و في ظلّ غياب ايّة بادرة حسن نيّة من طرف النّظام السّوري تتعدّى الكلام و الوعود،
نحن المواطنون السوريّون الموقّعون أدناه ندعوكم إلى تقديم استقالاتكم الفوريّة جماعةً احتجاجاً
على ممارسات نظام الحكم السّوري و تبرّؤاًً منها.
في هذه الأوقات و أمام هكذا أحداث، لا مكان للحياد أو النّسبيّة: الحقّ واضح و جليّ. موقع
سعادتكم و أعضاء السّفارة كممثلين لسوريا يزيد من مسؤوليّتكم و يقتضي منكم اتّخاذ موقف
يعكس أخلاقكم و قيمكم و حسّكم الوطني. استقالاتكم أنتم و أعضاء سفارتنا -بالإضافة إلى
كونها حركة غاية في التّأثير ستزيد من عزلة النّظام و تؤكّد ظلمه و ووحشيّته- هي موقف
مشرّف سيسجّل لكم أمام شعبكم، أمام التّاريخ، و ربّما الأهم: أمام أنفسكم كرجالٍ و نساءٍ
شرفاء و أحرار لا تسكتون عن الحقّ.
ربيع سوريّا يزهر الآن مرويّاً بدماء شهدائها، الشّعب قال كلمته بكلّ وضوح، و الولاء هو
للشّعب و الوطن و ليس للأنظمة و الأفراد،
فكونوا على الحقّ و انضمّوا إلى شعبكم و ساندوه.
مع فائق الاحترام و التّقدير
Sponsor
سنقوم بارسال هذه العريضة حين نحصل على عدد كاف من التواقيع الرجاء وضع الاسم الحقيقي و الكامل أو لا شيئ (يفضل بالعربية)، فلا معنى لهذه العريضة بدون اسماء حقيقية. سيتم حذف التواقيع التي لا تحتوي اسماء حقيقية. و لا تنسوا نشرها!!!!! ٠ ملاحظة: البريد الإلكتروني مطلوب، لكنه لا يظهر في قائمة الموقعين To non-arab fellows, thank you for your support but please don't sign, it will have much more meaning if only syrian people are the signers. If you want to support syria by any mean, we really appreciate that, and ask you to create another petition in english open to people from all over the world. Thanks a lot.
Links