BAN ELECTRONIC WARFARE ON CIVILIANS
4574
signers.
Add your name now!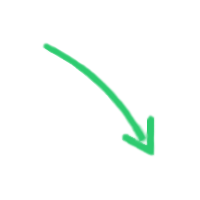 4574

signers.

Almost there!

Add your voice!
Maxine K.
signed just now
Adam B.
signed just now
We, the undersigned victims of various forms of Electronic Warfare (who are known as Targeted Individuals (TI) worldwide), and our Supporters (Advocates & Activists), are collectively outraged & demand an end to our perpetual torture & harassment.
These diabolical Electronic Weapons (EW) like HAARP, RFID, Chemtrails, Smart Dusts, Nano Technologies, & Drones which include Directed Energy Weapons (DEW) and (V2K) among others, have been remotely deployed against us for many years and are beaming us into metastasizing sickness & even premature deaths! Also, these, PSYOPS & Information Operations (IO), with their potentially lethal neurological and psychological attacks explain many of our similar clinical symptoms and diagnoses which are caused by exposures to these Electromagnetic Radiations (EMP).
We demand an immediate end to this pandemic! We hold all those sadistic shadow networks (NWO), Military Industrial Complex, Secret Services, e.g. CIA (Jackals), NSA, KGB, COINTELPRO and Organized Stalkers (OS) accountable. By writing you we hope that you would acknowledge our protest, aid in raising public awareness, initiate an investigation, and legally support our appeal for justice. These unconscionable travesties are the ultimate crimes against humanity and we are all at risk. Please address the outcries of all survivors in ending all forms of electronic genocide and menticide. We are pleading for your help to be unleashed from these atrocious Psychotronic shackles. Please do not allow secrecy to enslave civility.


Sponsor
Every Signature is Sacred. Free to Sign. Comments are Searchable! Objective: Ban Mind Control Warfare Mission: Awareness Campaign Goal: Grassroots Activism Thank You for Taking Action, Please Take Charge by Spreading the Word. Join us: action.network@groups.facebook.com Sponsor: www.Facebook.com/TargetedIndividuals yazdian@mail.com or ti.press@live.com or Targeted_Individual@yahoo.com
Links
https://www.causes.com/targetedindividuals
TorturedIndividuals.wordpress.com
These are Open Facebook TI groups called:  TIs Support Group, TIs Legal Taskforce, Implanted TIs Group, India TIs, US TIs, Iran TIs, Canada TIs, Brazil TIs, Florida TIs, Texas TIs, NYC TIs, Miami TIs, Chicago TIs, Atlanta TIs, San Diego TIs, Media Team, TIs Action Network.  Also there are many other Groups & Pages.
http://targetedindividuals.blogspot.com
A 2010 Documentary on YouTube reported that there are more than 500,000 Mind Control related Websites.

http://myweb.cableone.net/mtilton/index.html
http://citizensthatknow.ning.com
http://myweb.cableone.net/mtilton/akwei.html 
www.humanrights.com
www.psychrights.org
www.rense.com/general17/imp.htm
http://www.exoticwarfareproof.org
http://soleilmavis.spaces.live.com/blog/cns!9B6CD1D7F6F8F411!1940.entry (Chinese/English Blog)
www.psychologicalharassment.com
www.us-government-torture.com/Larson%20Report%20Edit.pdf
www.wikipedia.org/wiki/Mkultra
www.wikipedia.org/wiki/mind_control
www.wikipedia.org/wiki/Gaslighting
www.wikipedia.org/wiki/cointelpro
www.wikipedia.org/wiki/Frank_Olson
www.jbhfile.com/index.html
www.wanttoknow.info/mindcontrol 10pg
www.wanttoknow.info/mindcontrolinformation#mindcontrols
www.webspawner.com/users/perpbuster
www.bugsweeps.com/info/electronic_harassment.html
www.bushcommission.org/q=node/34
http://emhdf.com/countermeasures.html
www.911themotherofallblackoperations.blogspot.com
www.cdt.org/wiretap/wiretap_overview.html
www.nexusmagazine.com/articles/BraveNewWorld.htmlwww.mnwelldir.org/docs/history/experiments.htm
http://www.american-justice.us
www.brendanmichaeljames.com/index.html
www.slavery.org.uk/pinneo1.htm
www.icdc.com/~paulwolf/cointelpro/churchfinalreportIIIa.htm
www.controlledamerica.itgo.com/index.html
www.ratical.org/ratville/CAH/cahCAH.html
www.freedomforceinternational.org/freedom.cfmfuseaction=home
http://cgkd.anu.edu.au/menus/PDFs/JMEIntHumRandME.pdf#search=%22ethics%2
www.newstarget.com/019189.html
www.proliberty.com/observer/20070105.htm
www.conspiracyarchive.com/NWO/microchip_implants_mind_control.htm
http://myweb.cableone.net/mtilton/thomas.html
www.saveourcivilliberties.org/en/static/contact.shtml
www.rsf.org/rubrique.php3id_rubrique=20
www.seaspower.com/EnergyDisclosureDec122003.htm
www.ccrny.org/v2/GermanCase2006/extendedsummary.
www.bvalphaserver.com/modules.phpname=Content&pa=
showpage&pid=21
www.thememoryhole.org/mil/nl-weapons_terms
http://crownjul1.wordpress.com
www.subgenius.com/bigfist/bulldada/X0040_Secret_Undergr ound_W.html
www1.umn.edu/humanrts/instree/Rome_Statute_ICC/romestatute.html
www.uruknet.info/s1=1&p=26044&s2=24
www.mediarights.org/organization
www.democraticfundamentalism.org
www.kelcom.igs.net/~hosny/index.html
http://electromagnetic-waves.com/default.aspx
http://biotech.law.lsu.edu/research/index.htm
http://www.slavery.org.uk/websites.htm
http://www.slavery.org.uk/articles.htm
http://www.geocities.com/xposperps/
www.6478867.com (Russian)
www.telepat-defence.com (Russian)
www.amgglobalentertainmentgroup.com
http://www.catalase.com/patent.htm