Sweetwater SUHSD.. The Only San Diego School District to Shut Down Sports
2080
people have signed this petition.
Add your name now!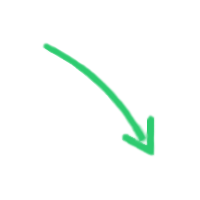 2080

people

have signed.

Add your voice!
Maxine K.
signed just now
Adam B.
signed just now
We reached 2,000 votes. This is an amazing milestone. Support continues to grow and would not be possible without each individual signature. Remember to keep the topic going at home with your family and don't forget to email those included below about how this situation is affecting you.
Movement covered by 10 NEWS and FOX 5. Sweetwater School District will not respond to parents and students but they will send a one sentence statement to news saying "We know about the petition but the COVID numbers are too high, it has to drop significantly." If this is truly the case then why are all public parks open, restaurants open, movie theaters open, malls ope. The Sweetwater School District once again stop using COVID as your excuse to balance the budget. VOTE NO Moises Aguirre, NO on Paula Hall, NO on Kevin Pike, NO on Frank Tarantino, NO on Nicholas Segura, NO on Auturo Solis
Last night on KUSI they showed 1 photo taken of a sweetwater high schools 1st AAU conditioning practice in 6 months. This photo showed players not socially distanced "at that moment". This photo was taken by another athlete practicing with their softball team at the same time. Due to this 1 photo and zero discussion the district took the steps below that this petition lays out. The action was immediate and affected all of our schools Bonita, Otay, Olympian, Eastlake, Hilltop, San Ysidro, Castle Park, Montgomery, SouthWest, Mar Vista, Chula Vista. We parents and community stand together as one but the School District wishes to divide us. Their guide should be our children and come along side them and help everyone do better; however, instead they take our petition as an attack. Our goal or request is simple. Open communication and assist with a plan to help all our kids practice safely and put their physical and mental health first.

ORIGINAL PETITION 9/18/20
This morning our sons and daughters should have been rising early to get dressed and head to their school's fields and or nearby parks for physically distanced early morning athletic practices. The coaches would be following protocols agreed upon that would keep our players and coaches safe while preparing them for the upcoming season.
The Sweetwater Union High School District (SUHSD) continues to deny student athletes permission to participate in sports training and practice both on and off school property. In fact, SUHSD Board Members said that no employee of the Sweetwater Union High School District could be involved in any coaching activities on or off school properties at any time. Not once did they ever consult with any parents, County Government or local schools they represent. The reason, we believe is to save money that would offset the multi-million-dollar budget deficit that was caused by the districts mismanagement of funds. Coaches were told even if they volunteer their time, they are not allowed to work with school athletes at local public parks or fields. Not a single SUHSD website provides any updated information and/or safety protocols for our young athletes or coaches to safely practice for the upcoming CIF season. All communication is done in closed door sessions with zero regard for our students.
Private schools and public schools throughout the county are not only bringing students back to the classroom but the following are allowing students to practice for the upcoming seasons on school property and public parks:
Grossmont School District Allowed to Practice
San Diego City Schools Allowed to Practice
Oceanside School District Allowed to Practice
Poway Unified School District Allowed to Practice
Ramona School District Allowed to Practice
San Dieguito School District Allowed to Practice
San Marcos School District Allowed to Practice

Sweetwater School District is clearly saying that our children's mental and physical heath is not important. It is time for the district to start prioritizing our children. Our students have been in 'lockdown' for 6 months. When will our school district start advocating for our children?

Parents and students demand that athletes and coaches be permitted to use outdoor school facilities to train and practice sports, and at a minimum, that student athletes and coaches are allowed to use off-school outdoor facilities without school district interference.

Our student athletes desperately need the community's help! Please sign this petition to allow our student athletes to safely practice for their upcoming seasons. By being the only district to not allow our students to practice we will be at an extreme disadvantage when the season begins! This will lead to multiple and serious physical injuries to our children.
Elected officials stop playing politics with our children's lives. When and who will start to stand up for our kids? Its time parents, partners, grandparents, friends and families send a message that enough is enough and it is time to bring sports back safely and that our children matter! Sweetwater Union School District our children are not just a number on a budget line item!
Please take a moment to not only sign this petition for our children but urge the Sweetwater Union School District to do the right thing. Besides signing the petition please reach out to the below representatives emailing them letting them know enough is enough! Our children matter, they count and their futures are important!
Dr. Moises Aguirre Moises.Aguirre@sweetwaterschools.org
Acting Superintendent
Paula Hall - SUHSD Board Member Paula.Hall@sweetwaterschools.org
Kevin Pike - SUHSD Board Member Kevin.Pike2@sweetwaterschools.org
Frank A Tarantino - Board Member Frank.Tarantino@sweetwaterschools.org

Nicholas Segura - Board President Nicholas.Segura@sweetwaterschools.org
Arturo Solis - Board Vice Pres Arturo.Solis@sweetwaterschools.org
Mary Casillas Salas - Mayor Chula Vista - msalas@chulavistaca.gov
John McCann - Councilmember - jmccann@chulavistaca.gov
Jill Galvez - Councilmember - jmgalvez@chulavistaca.gov
Stephen Padilla - Councilmember - spadilla@chulavistaca.gov
Mike Diaz - Councilmember - mdiaz@chulavistaca.gov
Serge Dedina - Mayor Imperial Beach - serge.dedina@imperialbeachca.gov
Paloma Aguirre - Mayor Pro Tempore - Paloma.Aguirre@imperialbeachca.gov
Robert Patton - Councilmember - robert.patton@imperialbeachca.gov
Ed Spriggs - Councilmember - Edward.Spriggs@imperialbeachca.gov
Mark West - Councilmember - Mark.West@imperialbeachca.gov