Sutherland Parents Opposed to a 7.5 Hour Day
58
people have signed this petition.
Add your name now!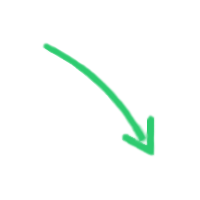 58

people

have signed.

Add your voice!
Maxine K.
signed just now
Adam B.
signed just now
Dear Sutherland Families,
CPS has proposed a 7.5 hour school day for all CPS schools beginning in fall 2012. Our Sutherland parent survey on the proposed longer day showed that while many parents agree an increase in instructional time could be beneficial, a majority of our parents believe that a day no longer than 6.5 hours would be a better fit for our school. The following factors, which you may or may not be aware of, all contribute to our position that a 7.5 hour school day is too extreme:
The increase of 105 minutes will lessen supervision, and results in only approximately 40 minutes of actual additional instruction.
— CPS will be requiring that all schools provide a 45-minute duty free lunch as well as a 1-hour prep or planning session per day for teachers.
— This requirement causes a 1 hour and 45 minute gap in supervision, with NO additional funding for any programs or extra personnel. This poses several safety and budgetary concerns
— Sutherland does not have a lunchroom facility and we lack the personnel to supervise each classroom to meet this requirement in a safe manner. Sacrificing critical teaching positions because we are required to hire and fund ancillary staff to supervise children during lunch and teacher prep times is simply not acceptable.
CPS will not provide ANY additional funding to implement the longer day.
— CPS has a $700 million deficit. They are not committing any additional funding to the schools to implement the longer day.
— For the 2011-2012 school year, Sutherland was already forced to raise materials fees as a result of inadequate funding for simple necessities like classroom supplies and supplemental reading materials. Further increases would put undue strain on families in our community.
— Our discretionary funds are currently used to fund an additional teaching position to keep class sizes lower, and for retired teacher tutors for RTI and data assistance.
— Sutherland is committed to maintaining our current budget structure to continue to provide the high quality education our students currently receive and deserve.
Sutherland School is a regular neighborhood school that accepts all students in its boundary area, including those with special needs. Our school already performs extremely well in academics and on state tests, and merits high marks from its stakeholders.
— 2009-10 Meets and Exceeds Overall 87%, Exceeds Overall 34%; Non-IEP Meets and Exceeds 93%, Non-IEP Exceeds Overall 40%
— 2010-11 Meets and Exceeds Overall 88%, Exceeds Overall 36.4%; Non-IEP Meets and Exceeds 93%, Non-IEP Exceeds Overall 39%
—93% of parents reporting overall satisfaction with the school, 95% students reporting supportive teachers and staff, 95% students reporting safe and respectful environment (My Voice, My School Survey results, 2010)
A poorly planned and underfunded 7.5-hour day may negatively impact students' learning experience.
— Our primary grade students will be expected to attend school the same length of time as a 12th grader. CPS claims the 7.5 hour day is average, yet the actual average hours per weekday spent by U.S. high school students in "educational activities" is 5.8 to 6.4 hours. (Source: Bureau of Labor Statistics, American Time Use Survey, Dec. 2, 2011)
— CPS has indicated it will not change their homework policy, leaving our children with little free time to recharge after the longer day.
— The critical role unstructured play has in the development of a healthy young mind is well-documented and supported by numerous studies. Children need time away from the classroom for this developmental milestone.
The 7.5-hour day will adversely impact our students with special needs.
— Sutherland is fortunate to have a strong Special Education Program for those children with special needs. The extended day will be very stressful for our most vulnerable students.
— The 7.5-hour day will limit time spent on adjunctive programs and therapies these students receive after school.
—An earlier arrival and later dismissal will lengthen the bus times for many of these students because of traffic patterns.
The International Baccalaureate (IB) and after school programs and clubs are threatened.
— Our many before and after school opportunities will need to be eliminated or shortened dramatically to accommodate the longer day. With NO funds for any additional enrichment opportunities in the CPS longer day plan, these programs would be even more critical, as they allow families additional educational and enrichment time in violin, band, chess club, homework help, French club, math club, drama, and stew crew.
— Our IB students also have after school service commitments, as well as maintaining home work requirements. Time for these will be limited.
— Many families participate in our school-sponsored sports programs, as well as park district programs after school hours. All these programs will be impacted by the longer day, with the later dismissal pushing activities further into the evening hours.
At Sutherland, we are fortunate to have an outstanding faculty and committed families. Our challenging curriculum, especially the MYP/IB, already allows for a high standard of education and focuses on a holistic approach to subject matter. Our active PTA supports and funds classroom enhancements and other enrichment events and activities, and our school community also supports a wide array of after school opportunities for enrichment.
We urge you, as part of the Sutherland community, to come together and ask the Chicago Public Schools Board to permit our children to grow, learn and live in the challenging and healthy environment that a more reasonable schedule allows. Please add your name to this petition and join us in opposing the 7.5 hour day.
Thank you, Concerned Sutherland Parents
Links