Suspend @PlasticBieber from Twitter!
14
people have signed this petition.
Add your name now!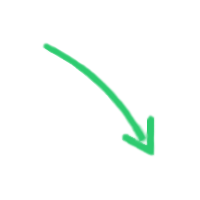 14

people

have signed.

Add your voice!
Maxine K.
signed just now
Adam B.
signed just now
We need to suspend @PlasticBieber from twitter!
•Who is PlasticBieber?
PlasticBieber is a girl on twitter who loves Justin Bieber (WAY too much) and posts the most disgusting things. If you want to know what I'm talking about, here's her twitter:
https://twitter.com/plasticbieber
•Why sign this?
She's been hating on 1D/One Direction, and lots more I won't even mention. She won't stop and we need to get rid of her.
•How you can help in ways other than signing this?
Here are ways you can help us, and help get rid of her;
-Spread the word!; Share the url of this petition everywhere you can! Twitter, Facebook, Tumblr, tell your friends, just mention it to everyone you can!
-DO NOT give her any more attention. That's what trolls like her want. She even tweeted that haters are her motivators. I know she needs to be told she's wrong but attention, hate, and fame is all she wants. There's even a saying; "Don't feed the troll". That's what started all of this in the first place.
-Start some of your own petitions too! More petitions will bring this to people's attention and that's what we want!
-Trend #SuspendPlasticBieber on Twitter for the Twitter staff to see it!
-Report her to bring her to Twitter's attention, make sure to block her too!
-Read her tweets but don't follow!
•My theories on her:
She posts as an 11 year old (but there are rumors she recently confessed she isn't) but I don't think so at all. I also think that she is also the same person as all of her 'plastics' that talk to her. Also, I'm 100% sure it wasn't her in the Girl Scout cookie video where she hit her head on a table. If you don't know what I'm talking about, Google it, it's pretty much all over the internet.
Ok, well thanks for reading this, make sure to sign and use my ways to help other than signing! Remember to spread the word!
Links