Save trees on tree-lined Suranjan Das Road from road widening
28
people have signed this petition.
Add your name now!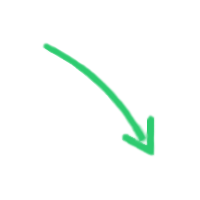 28

people

have signed.

Add your voice!
Maxine K.
signed just now
Adam B.
signed just now
Created: Thu, March 17, 2011 Updated: Fri, March 18, 2011 @ 21:55 hrs IST
http://www.ipetitions.com/petition/suranjan/
http://www.thepetitionsite.com/1/save-suranjan-das-road-trees/
BBMP continues to fell treesThe Hindu Monday, January 3, 2011
http://www.hindu.com/2011/01/03/stories/2011010360380300.htm
Karnataka - Bangalore
Many unaware that the project is partially funded by private sector
Over a 100 trees being hacked off
Several residents are unhappy

THE PRICE OF DEVELOPMENT: More trees were felled on Suranjan Das Road in Bangalore on Sunday, January 2, 2011. Photo The Hindu

Rows of tree stumps line Suranjan Das Road here, and occasionally branches of some felled trees stretch across the road, forcing the motorists to swerve around them. Chopped trunks of trees lying on the pavement were also found obstructing the free movement of pedestrians.

Over a hundred trees are being hacked off along the road that connects Old Madras Road and HAL Airport Road. This road widening project taken up by Bruhat Bengaluru Mahanagara Palike (BBMP) has left several residents of the area unhappy, although few were willing to come forward and object to the felling of trees.

Most residents that The Hindu spoke to seemed unaware that the project is partially funded by the private sector. While HAL is providing land for widening the road, the BBMP and Bagmane Tech Park are sharing the cost of the project. The residents are convinced that protesting against the Government, to protect the trees, will make no difference. "What does it matter what I say? The trees will be cut down anyway," says Hari Prasad, a watchman who works in the locality. Others feel that it to be a personal loss as they have grown accustomed to the ample green cover. "Bangalore is still known as the Garden City because of the few trees standing in such places," laments Suresh M., who frequents the road.

"Really, the traffic situation on this road is not too bad. If some effective way of managing the traffic during the peak hours can be found, then the trees can be saved," a resident, Veeranna I., says. "Chopping trees is a heavy price to pay for nature lovers like me, even if it means having bigger roads. I moved into this area only because it has so many trees," adds his friend, Girish H.K.

Though the BBMP said that 63 trees were chopped on Suranjan Das Road on Saturday, several more were felled even on Sunday, taking the total to 100.

BBMP continues to fell treesNews Cities Bangalore- The Hindu Bangalore, Monday,January 3, 2011
http://www.thehindu.com/news/cities/Bangalore/article1026594.ece
Huge trees getting axed on BEML Old Madras Road to widen the road in Bangalore on Sunday, January 2, 2011. Photo: G.P. Sampath Kumar The Hindu
BBMP continues to fell treesNational KarnatakaBangaloreMonday,January 3, 2011
http://www.thehindu.com/todays-paper/tp-national/tp-karnataka/article1025974.ece
Many unaware that the project is partially funded by private sector

Metro connectivity to cost 100 trees
News » Cities » BangaloreK. C. Deepika The Hindu October 28, 2010
http://www.thehindu.com/news/cities/Bangalore/article854685.ece
Many trees chopped off on Suranjan Das road between Old Madras road and Old Airport road to make way for widening the road. Photo: K. Gopinathan

In a depressingly familiar act, a host of mature trees lining the Suranjandas Road have been axed; and more are on the chopping block. These sentinels, which give the Garden City its increasingly ironic nomenclature, are making way for the Bruhat Bangalore Mahanagara Palike's (BBMP) favourite answer to the city's traffic woes - road widening.

Tree lovers are watching in horror as one fully grown tree after another is being lopped off.

What residents nearby assumed was a tree-pruning exercise turned out to be a full-blown project to fell the trees on the entire stretch. The contractor entrusted with the work said more than 100 trees would go.

The BBMP is calling this "ground work" for widening this road. K.T. Nagaraj, BBMP Superintending Engineer (Major Roads), said the project was a collaboration between Hindustan Aeronautics Ltd. (HAL), Bagmane Tech Park (BTP) and the palike.

"HAL is providing the land while BTP and the BBMP are sharing the cost of the project," Mr. Nagaraj told The Hindu.

However, he allayed fears over the popular tree park maintained by HAL near Jeevanbimanagar saying it would remain intact.

Vital link
The road in question is a vital link between Old Madras Road and HAL Airport Road, both highly clogged stretches connecting far-flung areas to the city. Suranjandas Road itself sees traffic jams as numerous public sector units (PSUs) such as Bharat Earth Movers Ltd. (BEML), HAL and Aeronautical Development Establishment (ADE) are located on this road.

Moreover, this road connects several areas such as Jeevanbimanagar, New Thippasandra, C.V. Raman Nagar and Malleshpalya.

Metro gave impetus?
Though there is a long-pending proposal to make this road a four-lane stretch, the year-end deadline of Namma Metro's Reach-1 seems to have given an impetus to the project as the Byappanahalli Metro Depot is within hailing distance from this road. M. Krishnappa, Deputy Conservator of Forests, BBMP, defended the tree felling as essential to widen the road to improve connectivity between the nearby metro station and HAL Airport Road.

The chopped trees have been auctioned off.

Metro connectivity to cost 100 treesNational » Karnataka K. C. Deepika The Hindu October 28, 2010
http://www.thehindu.com/todays-paper/tp-national/tp-karnataka/article853861.ece
BBMP starts felling mature trees to widen Suranjandas Road

REDUCED TO FIREWOOD: The chopped trees on Suranjandas Road have already been auctioned off, according to the BBMP. — PHOTO: K. GOPINATHAN

Metro connectivity to cost 100 treesThe Hindu Friday, Ocober 29, 2010
Karnataka - Bangalore
http://www.hindu.com/2010/10/29/stories/2010102950980300.htm
BBMP starts felling mature trees to widen Suranjandas Road
- PHOTO: K. GOPINATHAN
REDUCED TO FIREWOOD:The chopped trees on Suranjandas Road have already been auctioned off, according to the BBMP.

Yet another green canopy is under threat in Bangalore - Bangalore ...BK Lakshmikantha DNA Thursday, October 28, 2010
http://www.dnaindia.com/bangalore/report_yet-another-green-canopy-is-under-threat-in-bangalore_1458827
The green cover on the 4.5-km Suranjan Das Road which connects the Old Madras Road and Airport Road may go in a few days. The Bruhat Bangalore Mahanagara Palike (BBMP) plans to cut 141 trees of 10 different species standing along the road to construct a four-lane road.

Local people and environmentalists oppose the plan.

According to the BBMP officials, the stretch has 56 rain trees, 30 Peltophorum trees, 30 Gulmohar trees, 13 Silver Oak tree, four Sisu or Indian Rosewood trees, one Gleditsia tree, one Spathodea tree, four Jacaranda tree, one Honge Tree and one Ashoka tree.

The Palike's forest department has marked trees into eight blocks. They are finalising steps for floating a tender.

"Next week, we are calling a fresh tender for the construction of a four-lane road at Rs12 crores", said BBMP chief engineer (major roads) TN Chikkarayappa.

BBMP's north division deputy conservator of forests (DCF) Krishnappa said the trees on the stretch would be cut to give more room for road widening. But new saplings would be planted to compensate the loss, he added. People are not convinced.

"I am running a shop here for the past 40 years. Those days, the road was meant only for jogging and relaxation. Now a lot of vehicles pass on the road. BBMP should plan in such a way that the trees are protected while widening the stretch. It should protect the birds and insects which are dependent on these trees", said Arif Pasha, 65.

Experts too slam the plan. Among them is Dr AN Yellappa Reddy, noted environmentalist and former officer with Indian Forest Service.

"I had inspected the road a year back and given suggestions to Palike engineers. I told them there was no necessity to cut trees. If they shifted the railway track, which runs near the road, a little ahead, they could save these precious trees. But they are not willing to listen," he said.

The road was built in the 1940s by the Hindustan Aeronautics Limited (HAL) to connect its Aero Engine division with the main factory on Airport Road.

But as traffic increased, it became a connecting road between Airport Road and Old Madras Road. In 2006, HAL signed a deal with the BBMP and Bagmane Developers to construct a Rs8 crore, four-lane road in three phases. The project did not take off for years due to some technical problems.

Being a central government organisation, HAL is now willing to part with the land required to widen the road.

160 trees to face axe for road-wideningDeccan Herald Friday, November 19, 2010
http://www.deccanherald.com/content/113778/160-trees-face-axe-road.html
Trader on Suranjan Das Road threatens to end life if tree is cut

Trees marked for chopping on Suranjan Das Road in Bangalore. DH Photo

As many as 160 trees will be axed to make way for widening the Suranjan Das Road connecting the Old Madras Road and the Old Airport Road.

Twenty-eight of these trees have already been felled, delivering a severe blow to the area's famed green cover.

For residents, pedestrians and motorists who use the road, it seems that there is no way to prevent the Bruhat Bangalore Mahanagara Palike (BBMP) from proceeding with the felling of the trees.

A desperate few have even threatened to commit suicide to save the trees.

Sayeed Iqbal and his family has been running a successful provision store on Suranjan Das Road for the past 45 years. He has threatened to commit suicide if the BBMP dares to cut the huge tree that is located right in front of his shop.

The road-widening project on the four-km stretch of Suranjan Das Road was started nearly four years ago. Earlier this year (2010), the project was taken up under the public-private partnership model.

The BBMP is contributing 75 per cent of the project cost, while the remaining 25 per cent will be borne by the Bagamane Tech Park located on the stretch. The project has been commissioned at Rs 14 crore.

Old-timers recall how the Suranjan Das Road was once a walkers' lane. "When we moved to S G Palya in 1992, there was no traffic congestion ever and it had a thick green cover. However, now we are witnessing daily erosion of the environment and quick loss of green cover in the vicinity," laments Brinda, a resident.

Both Brinda and Iqbal believe that the Palike's decision to cut the trees is hasty and highly unwarranted.

"They should explore other possibilities instead of felling trees and affecting the environment. The impact of reckless tree-felling is already being felt by the people of Bangalore, as elsewhere in the country and the world. The residents will have to bear the brunt during the summer season owing to the unmindful action of the Palike," observed Iqbal.

Axing trees not only leads to rising temperature and shrinking green cover, it also has a direct impact on the livelihood of people.

Muniswamy (60) who has been selling flowers for the past five years under the tree on a stretch on the Suranjan Das Road, will have to now move to another place. "My daily business will be hit," he rued.

If for Muniswamy it is a matter of livelihood, for Yashaswini trees that dot the Suranjan Das Road have been an indispensable part of her childhood and growing years.

"With the felling of trees, a greater part of my childhood memories will be erased. Moreover, the cutting down of trees has been carried out by the Palike in a highly undemocratic manner. It appears that chopping trees in a/an unthoughtful manner has become a fetish among the civic agencies in Bangalore city, whose sense of infrastructural development and growth is skewed," she said.

Green plan
However, the BBMP officials said that they were ready to plant 800 saplings in place of 160 trees that would make way for the road widening project.

Palike chops off 50 trees in a dayDeccan Herlad Sunday, January 2, 2011
http://www.deccanherald.com/content/125570/palike-chops-off-50-trees.html
Black Saturday, January 1, 2011 for the tree-lined boulevard of Suranjan Das Road
Photo DH
The BBMP's promise to protect the City's greenery turned out to be a lie with the felling of about 50 trees along the once picturesque Suranjan Das Road linking Old Madras Road on Saturday, January 1, 2011.

BBMP Commissioner Siddaiah had promised to protect the City's greenery. But that concern was not demonstrated, when the Palike chopped down trees galore with an explanation that it had to widen the road.

Criticising the move to cut down trees, former High Court judge, Justice M F Saldanha said the cutting of trees may invite contempt of court.

He recalled the recent judgment delivered by the Chief Justice of the High Court, Justice J S Khehar, who had maintained the government has to seek public opinion before carrying out any work that is directly related to public interest, while hearing the Metro Rail project.

"Now no one can execute works clandestinely and public opinion should be sought. The cutting of trees in Bangalore may come within the purview of contempt of court," said Justice Saldanha. He expressed his apprehensions that there is a timber contractor mafia, which is butchering trees to make a fast buck.

"The BBMP officials auctions these trees for just Rs 3,000 per tree whereas the actual cost of these trees range from Rs 7 lakh to 20 lakh," said Saldanha.

Residents shocked
Veerabhadra, a local resident, sounded desperate when he called up this office. "Please do something to prevent the cutting down of trees. We all grew up watching these trees. Now the entire stretch looks like a burial ground," he said.

Janakirama, another resident, claimed that the Palike had plans to cut down 650 trees. "In a single day they cut approximately some 50 trees. They are armed with hi-tech cutting tools which can fell trees in no time," he said.

Palike refutes claim
The Palike officials however, refuted the claims that 650 trees will be cut. The deputy conservator of Forests, Krishnappa said, "We will cut only 140 trees. It is not true that 650 trees will be cut." He said the Palike will plant double the number of trees in the same area in the nearby gardens."

Krishnappa denied that the existence of a timber mafia behind the cutting of trees in Bangalore. "The trees lined up in Bangalore cannot be used in construction industry. These trees can only be used as fuel. The wood of these trees are sold somewhere between Rs 400 to Rs 600 per tonne", he said.

According to Palike sources, the exercise is to make the road 80 feet wide.

"It was an old road widening project. It was necessary, so we are executing it," said a BBMP engineer associated with the project.

Why widen a quiet road, residents askDeccan Herald Monday, January 3, 2011
http://www.deccanherald.com/content/125785/why-widen-quiet-road-residents.html
A private tech park is funding the road-widening project

Residents along Suranjan Das Road are as baffled as they are pained by the slaughter of trees for the proposed road-widening project taken up by the BBMP.

Photo DH
The project lacks logic as the road does not have much vehicle traffic, Varghese, a resident, says. He says "it is tragic to see" only huge trees being uprooted while retaining the smaller ones.

The project has been partially funded by Bagmane Tech Park which is contributing 25 per cent of the total cost of widening the 4.2-km long road, at a cost of Rs 14 crore.

Nearly 140 trees will be uprooted for the project. Hindustan Aeronautics Limited (HAL) is also parting away with few acres of land for the project. The reason why Bagmane Tech Park is funding the project is to enable those of its employees who take this route to reach their office, located in the Park easily.

Although environment groups are yet to protest on the move, a volunteer from one of the green groups in Bangalore visited the spot and found road-widening might not solve the traffic problem there.

"There are two bottlenecks on this stretch, one at the Bagmane Tech Park turning and other on BEML Circle, the traffic may zip through the widened road, but ultimately will have to get clogged at these two junctions," said the volunteer.

Another resident said that there are alternative roads to reach the place. "There is no need for road-widening here. If the project is taken up, it will be a disaster," he said.

However, BBMP official Nagaraj said the project was conceived four years ago and was only being executed now.

"The BBMP is planning to make it a six-lane road connecting Old Airport Road to Old Madras Road. The work will begin after the trees are felled," he said.

Although, BBMP has declared that the wood from these trees can only make firewood, building contractors have already started striking deals to buy the wood as timber for construction purposes.

Tree felling: Palike ignored HC fiat on public consultDeccan Herald Monday,January 3, 2011
http://www.deccanherald.com/content/126098/tree-felling-palike-ignored-hc.html
The Bruhat Bangalore Mahanagara Palike (BBMP) has violated the High Court ruling by not holding public consultation before commencing work on widening the Suranjan Das Road which entailed felling of several full-grown trees.

Chief Justice J S Khehar had mandated that the government should seek public opinion before carrying out any work that is directly related to public interest. But, in the case of the Suranjan Das road-widening work, the Palike neither published advertisement nor did it hold public consultation. The Palike also didn't follow the norm that mandates it to auction tree-felling after publishing advertisement and public consultation.

A BBMP official told Deccan Herald that the Hindustan Aeronautics Limited (HAL), which proposed the project, should ideally conduct public consultation.

"The HAL is parting with 28,875 sq mts of land for the road-widening project. As the road is being widened on the HAL land, public consultation was not held by the BBMP," said the officer.

Subramanian, a resident, said there are many obstacles to carry out the road-widening work.

"There is a railway track along Geetanjali Layout, and a huge defence building near BEML building on one side of the road. Even if the Palike executes the project, it will be a confusing zigzag path," he said.

The BBMP official said they are also planning to construct an underpass near the Airport Road for free flow of traffic.

The Suranjan Das Road connects the Old Airport Road to Old Madras Road.

The Palike and Bagmane Tech Park will share the cost of the Rs 14.74-cr project in the ratio of 75:25. The stretch also links to the Tech Park, DRDO, BEML, HAL, Aero Space Division where major IT companies are located.

A bid for Rs 2.48 lakh has been made for felling nearly 183 trees belonging to the species of Peltophorum, Gulmohar, Jakaranda, Rain tree, Ashoka, Spathodea, Glycidia, Silver Oak, Pongamia.

For every tree axed here, the HAL will plant two trees and BBMP five, at the available locations in parks along the Suranjan Das Road.

How green was my Suranjan Das Road - Bangalore - DNAShilpa CB Wednesday, January 5, 2011
http://www.dnaindia.com/bangalore/special_how-green-was-my-suranjan-das-road_1490487
Even as the residents of Suranjan Das Road mourn the loss of a few giant trees that have been cut down to make way for traffic, many do not know that the actual number of greens to be hacked counts in hundreds. As many as 183 trees along the road will be chopped to make way for a four-laned road.

The greenery and the shade which added to the charm of this road is all gone, they complain. They can do nothing but watch helplessly because the agency that plans such projects do not consult them or hear their pleas. However, the residents wonder if the project is really well-thought of by the BBMP as there are many loopholes that need to be plugged.

"How do they plan to execute it? There are telephone lines, drains, power lines and some buildings that are too close to the road. We have neither been consulted nor shown the plan. We feel helpless. But there is no point writing to them. It is just a waste of time," said SK Srinivasan who has been living here for 13 years.

"It was a beautiful road. I took pictures of the trees before they cut them, there is no point protesting; the BBMP has not given any solution to ease congestion other than road-widening," lamented a resident of 10 years. "The road is always so choked that sometimes I cannot take my car out during peak hours," she said.

People have been forced to choose between trees and a congestion-free road. But they aren't too sure if sacrificing the former will make any difference to the latter. However, now that healthy and seasoned trunks have been done away with, the BBMP should start planting new saplings immediately, said residents of HAL III Stage. "Now that they are aware of the road width, they can plant saplings so that by the time the road is built, the trees too will begin to grow," suggested Shobha Kumar, a resident.

That seems to be a tall order. "The project is a work-in-progress and one can't really tell how many trees will have to be cleared," said DCF M Krishnappa. However, he maintained that it had to be done for the benefit of the thousands of commuters, as business activity in Whitefield, Marathahalli and KR Puram is likely to get a tremendous push when the Metro line on Old Madras Road begins functioning. Then, Suranjan Das Road will be an important road. "This is the first deviation from Old Madras Road after the Metro station. Right now, the Passenger Car Unit (PCU) is 2,267 per hour. In the next 15 years, that number is likely to touch 3,829," says K T Nagaraj, superintending engineer (major roads).

The trees are all but gone, leaving the once-canopied, cool stretch, bare. While the BBMP is wasting no time turning these majestic trees into firewood, it is, however, yet to call for tenders for the next stage of the project which involves making this 3.85km road a four-laned 18.5m thoroughfare with a median. While engineers insisted that the location of a major Metro station has made widening imperative, they also revealed that the project was conceptualised jointly by Bagmane Tech Park, HAL and BBMP much before the station came into the picture. The total expense of Rs14.74 crore will be shared by the Tech Park and BBMP with the former bringing in 25% of the cost. HAL will give 28,875 sq metres of space. At market rate of Rs5,000 per square feet, the value of the land alone is about 155 crore, Nagaraj explained. The road itself is owned by HAL now. A lot is being invested in the road for the benefit of road users; the generosity should be acknowledged and appreciated, Krishnappa said.

Additionally, at both the junctions where Suranjan Das Road meets Old Airport Road and Old Madras Road, there will be underpasses built for free left and right turns. But residents are still concerned about the bottlenecks that will persist at the junctions slowing down traffic thus rendering widening useless.

"These need to be treated eventually, but that component is not included in this project," Nagaraj said. This only means that commuters and residents have a long wait to endure before they can be appreciative of the project. As for the trees, it will be a while before their sacrifice bears fruit, if any.

How green was my IT cityIndian Express Saturday, January 8, 2011
http://www.indianexpress.com/news/how-green-was-my-it-city/734982/0
Saritha Rai Tags : saritha rai, columnist indian express, indian express oped, How green was my IT city Posted: Saturday January 08 2011, 03:09 hrs
On a woody avenue came first the office park, with thousands of employees. Then came the inevitable strangle of traffic jams on the street leading to the office cluster. Next came the announcement that the road would be widened. Finally, the tree-fellers made an appearance with their motorised blades. That story climaxed in Bangalore last week (January 01 to January 07, 2011) when residents of C.V. Ramannagar, a suburb off Old Airport Road, staged massive protests against the felling hundreds of trees on Suranjan Das Road. The road leads to the Bagmane Tech Park, home to companies such as Volvo, Yahoo, Texas Instruments and Samsung.

It is also a tragically familiar story, played out over and over in a city in the midst of explosive growth. Green activists say some 40,000 trees have been felled in the last few years to make way for infrastructure projects. It is the de-greening of a city whose historical appellations Garden City and Air-conditioned City now seem like misnomers.

It also signals the horrifying demise of an aspect that made Bangalore the rarest of global cities - a metropolis with an abundance of shaded boulevards and tree-lined streets, whose canopies sometimes provided such a thick cover that the sun barely streamed through the big-leaf mahogany, neem, tamarind and rain trees even in the summer.

Bangalore's real heritage is not its old buildings, its scientific institutions or its software companies. Its real legacy is the elegance of its tree-lined boulevards, says Leo Saldanha whose Environmental Support Group rallies around ecological causes. Saldanha might soon need to rephrase his words in the past tense though.

A walking survey by his group counted an average of 150-200 trees - some dating back to the early part of the last century - per kilometre of Bangalore road. Barring a few cities such as Hanoi and Boston, only Bangalore has such a profusion of streets bordered by trees, says Saldanha.

The cheerless tree stories continue to pour in. A military memorial has become controversial because it will take over invaluable green space in the heart of the city and lead to the severing of a dozen trees. Earlier this week came the news that yet another road-widening project on the verdant Jayamahal Road, abutting the Bangalore Palace estates, would leave over a thousand dead tree stumps. That widening is on the back of similar projects on beautiful landmark streets such as Seshadri Road, Palace Road, Hosur Road, Sankey Road and Race Course Road.

The impact of such large-scale denudation is palpable. Researchers at Atree, the Ashoka Trust for Research in Ecology and the Environment, say that difference in temperatures (a dramatic five per cent), humidity (20 per cent) and pollution levels (four times) in Bangalore's tree-lined and bare stretches can directly be tracked to the massive loss of tree cover.

With 41 per cent of India's population expected to converge to its urban centres by 2030, it is time to rethink ecology and understand its urban manifestation such as trees, parks and water bodies, says Atree's Harini Nagendra.

Vinay Sreenivasa, who researches urban issues in his day job, is chief volunteer at Hasiru Usiru which crusades for saving the city's green cover. "Bangalore's roads are changing because of the loss of greenery," says Sreenivasa. The so-called gentrification of neighbourhoods has only led to their complete deterioration, he says. But the bad news is not over yet. Road-widening projects, flyovers, metro rail, mono rail, high-speed airport trains and an assortment of projects will not just denude roads but also parks in the city, despite strident campaigns and alert civic groups like Hasiru Usiru and Cubbon Park Mitra Sangha. Some 261 road-widening projects are in the works, snaking 500 km through the city.

Other groups are attempting to restore the green by planting trees. Trees for Free counts 24,000 trees - in the city's far-flung layouts and even small satellite towns like Doddaballapur and Anekal. "Instead of crying over Bangalore's lost trees, we encourage individuals and companies to sponsor tree planting at Rs 100 a sapling," says Janet Yegneswaran of Trees for Free. It is becoming a fad to plant trees on birthdays and anniversaries, she says.

All that is well, but chopping century-old trees in the city centre and planting saplings in the distant suburbs is a feeble solution, says activist Saldanha. Is Bangalore headed to become another horrendous urban sprawl like Los Angeles, he wonders.

Money-starved Palike comes out with TDRDeccan Herald Monday, May 24, 2010
http://www.deccanherald.com/content/71221/money-starved-palike-comes-tdr.html

City will have trees again, in a 100 years, may be- Poornima Nataraj -Deccan Herald, Sunday, January 10, 2011
http://www.deccanherald.com/content/127840/city-have-trees-again-100.html
5 saplings to be planted for every tree cut on Suranjan Das Road

While people in the City are trying to reconcile to the fact that they may soon need to bid adieu to boulevards as the road-widening project unfolds, BBMP's forest department is making efforts to assuage their feelings.

It has decided to plant saplings to compensate for the trees axed. The saplings are to be planted in parks and wherever space is available. On Suranjan Das Road, where hundreds of trees are to be axed for widening, the forest department has decided to plant five saplings for every tree uprooted. Krishnappa, the BBMP Deputy Conservator of Forests, said that the Palike would ensure that the saplings grew up to become huge trees.

"Since there is no provision to plant trees on either side of Suranjan Das Road, bush plants, which grow up to a height of three to four metres, will be grown on the median. Saplings will be planted on the HAL premises, tree parks and wherever possible," said Krishnappa.

Meanwhile, it turns out that techies working in the Bagmane Tech Park wanted Suranjan Das Road to be widened for easy movement of their vehicles. That was one of the main reasons why the Tech Park is paying a quarter of the cost of the Rs 14.74-crore project.

General Manager (Liaising and Legal), Bagmane Tech Park, Ravikumar, said the project was initiated 10 years ago and it took seven years for clearance. The project is finally being executed, he said.

"A survey was conducted before initiating the project. The employees in Bagmane wanted a wider road for easy movement of vehicles. So we agreed to fund the project for our employees' convenience," he said.

The Tech Park houses major IT companies such as I-flex Solutions, Motorola, Texas Instruments, Cognizant Technologies, Volvo, Samsung Electronics and First Indian Corporation.

Local legislator, S Raghu, also said he supported the project right from the beginning and he had discussed with Hindustan Aeronautics Limited (HAL) and Bagmane Tech Park about the project.

"When residents here knew about the proposal for a road-widening project earlier itself, why are they objecting now? I am aware of the huge trees that will be uprooted, but it will be done keeping the future Metro projects in mind. During monsoon and peak hours, vehicles are stranded and cause major traffic jams. So there is a need for a wider road. In fact, the traffic police were one of the first to propose a wider road here," he said.

The MLA said that to compensate for the number of trees being axed, a tree park would be created and efforts made to plant saplings on the median of the road.

As per a survey, the present peak hour traffic is 2,267 passenger car units (PCUs) on Suranjan Das Road, with 78.7 per cent of the vehicles being two-wheelers, autorickshaws and cars, while 3.6 per cent of the vehicles are buses. The traffic flow during peak hours is likely to be 3,829 PCUs in the next 15 years.

The fight for green cover: Techies vs techies Sahana Charan & Nishanth Coontoor Bangalore Mirror Sunday, February 13, 2011
http://bangaloremirror.com/index.aspx?Page=article&sectname=Sunday%20Read%20-%20Special&sectid=81&contentid=2011021320110213010659560fb66b8b0

The once green Suranjan Das Road has now lost around 100 trees, cut by the BBMP

Suranjan Das Road wears a barren look after many old trees are cut down, making way for road widening that will benefit nearby tech companies. Ironically, it's IT professionals living in the vicinity who are most upset by the loss of greenery.

Does environment always have to die in the hands of technology and infrastructure ? This is a question often asked by environmentalists, who are helpless witnesses to the city's depleting green cover.

It is the same at Suranjan Das road, where the increased traffic load towards Bagmane Tech Park meant bigger roads and that meant getting rid of the trees on both sides. Over 100 trees were felled over the last one and a half months. The biggest dichotomy is that while the four-lane road project is seen as a boon to employees of tech companies using that road, many techies living in the vicinity are protesting the tree cutting.

"The proposal to widen this road was brought up in 2007-2008. It was then that Utkarsh, the resident association of L B Shastri Nagar worked on an alternative plan that avoided this mindless tree felling and forwarded it to the authorities. This area has many parallel roads, which can be used to divert traffic, we had suggested.

But, looks like the road widening was pre-decided and carried out without consulting residents here. A part of the funding has come from Bagmane Tech Park and I think BBMP is merely implementing it,""said Manish Choudhary, Co-ordinator of Utkarsh and a techie himself.

"Just widening of a road will not solve the traffic situation. It is likely to cause more chaos in the area," he adds.

Shalini Gulati, a senior engineer who has been travelling to Bagmane Tech Park for many years now, feels sad every time she passes by that road now because the lovely shade of the silver oak trees, some of them more than 50 years old, is gone. "Earlier, when I would go down this road on weekends, it was a pleasure to look above and admire the flowers. But not so anymore. I know how frustrating it can be when you are stranded for an hour, and you know that your office is just 10-15 minutes away. But is indiscriminate felling the only solution ?" she says.

Even her 12-year-old son is upset. "Recently when we were driving on that road, my son said 'why did they cut the beautiful trees.' Even a child sees that it is not justified," adds Shalini.

It is the apathy of the BBMP and a few citizens towards their surroundings that is saddening. "There are younger trees on that road which can be transplanted, but I fear they will meet the same fate. Instead of cribbing, we residents have decided to compensate by planting saplings in our respective apartment blocks and layout. I wish more people who use that road do the same," says Sujata Sharma, a resident who has been actively protesting the tree felling.

Karnataka High Courtintervenes to check tree fellingDeccan Herald SaturdayFebruary 19, 2011
http://www.deccanherald.com/content/139070/hc-intervenes-check-tree-felling.html
The High Court on Friday directed the State government to file objections in connection with the indiscriminate felling of trees in the City.

Hearing a suo motu petition, the Division Bench comprising Chief Justice J S Khehar and Justice A S Bopanna directed the State to file objections within two weeks and has appointed Advocate Vaishali Hegde as amicus curie to assist the court.

Following media reports, Justice Kumar had on Saturday, November 6, 2010 written to the authorities about felling trees for road widening and had expressed concern over the disappearing greenery despite various regulations.

Justice Shylendra Kumar had suspected the existence of a tree mafia in operation, controlling the authorities to ensure chopping of trees to help industries dependent on supply of timber and wood products. In his letter, the judge had stated that the traffic congestion in the City is not due to the narrow roads, but due to lack of proper planning, particularly to regulate traffic.

Stating that the administrators have failed to protect trees which are over 100 years old, the Court has said the matter should be examined by the High Court as a PIL.

The petition says that BBMP has violated provisions under Forest Act 1927, Karnataka Forest Act 1963, Karnataka Preservation of Trees Act 1976, Forest (Conservation) Act 1980 and Environment (Protection) Act 1986.

Stating that there is no justification for the proposition that the felling will ease traffic flow, the Court has stated that the orders passed by Deputy Director, forest and tree officer, Commissioner of Police and Department of Town Planning are illegal and blatantly an arbitrary exercise of power.

The petition also stated that any order by tree officer to felling amounts to the violation of Article 14 and termed it as ultra vires (beyond their powers). The court has termed the notification issued by Department of Town planning to fell tree as prima facie illegal and has sought as an interim prayer to defer the felling until the court is satisfied to the legality of the ongoing road widening project.

It has also sought directions to constitute a Metropolitan Planning Committee and an order to replant trees in necessary proportions so as to maintain the standard as stipulated under Section 7 (c) of Karnataka Tree Preservation Act 1976. The petition has also sought to set up a tree court to assist tree officer to ensure proper decision on urban forestry.

Say No to Bangalore road widening OnlineWednesday, August 11, 2010
http://www.commonfloor.com/stories/say-no-to-bangalore-road-widening-online-506
Say no to road widening Online! (http://www.thepetitionsite.com/1/no-to-road-widening-in-bangalore)

BBMP's road widening project will displace over 2 lakh people in the city- Staff Reporter- Monday, July 05, 2010
http://www.mybangalore.com/article/0710/bbmps-road-widening-project-will-displace-over-2-lakh-people-in-the-city-.html
Say no to road widening!

01)http://www.ipetitions.com/petition/save1223trees/

02) http://www.thepetitionsite.com/1/save-856-trees-jayamahal-road-bangalore/

03) http://www.thepetitionsite.com/4/say-no-to-sankey-road-widening/

04) http://www.ipetitions.com/petition/sankey/

05) http://www.thepetitionsite.com/1/no-to-tagore-circle-underpass/

06) http://www.thepetitionsite.com/1/save-pedestrian-infrastructure/

Conclusion: In the light of allthe above-mentioned incontrovertible /undeniable captioned photos,facts and figuresweappeal toeveryone concernedto intervene at the earliestand toimmediatelyStop and re-evaluate illegal and irrational ongoing road-widening work in Bangalorehttp://www.petitiononline.com/dntwiden/and tree fellingsin the other cities too. We also appeal to the Hon'ble Supreme Court of India not to give permission for the felling of trees in Bangalore City for which the BBMP and the Karnataka State Government are desperately, eagerly and anxiously waiting for.
Karnataka High Courtintervenes to check tree fellingDeccan Herald SaturdayFebruary 19, 2011
http://www.deccanherald.com/content/139070/hc-intervenes-check-tree-felling.html

This petition has been addressed to The Hon'ble Supreme Court (SC) of India, President, Prime Minister (PM), National Advisory Council (NAC), National Human Rights Commission (NHRC), Karnataka State Human Rights Commission (KSHRC), Karnataka Governor / Guv, Karnataka Chief Minister (CM), Karnataka Chief Secretary (CS), Karnataka Forest Department (KFD), Bruhat / Bruhath Bangalore / Bengaluru Mahanagara Palike (BBMP), Bangalore Development Authority (BDA), Union Ministry of Urban Development (MoUD), Karnataka Lokayukta, Agenda for Bangalore / Bengaluru Infrastructure Development (ABIDe) and Directorate of Urban Land Transport (DULT), Bangalore Metropolitan Region Development Authority (BMRDA) and Bangalore Metropolitan Land Transport Authority (BMLTA), Karnataka Urban Development Department (KUDD), Karnataka Transport Department (KTD), Members of Parliament (MPs), Members of Legislative Assembly / Council (MLAs / MLCs), Mayor & Corporators / Councillors.

http://www.facebook.com/tanveerindian

http://twitter.com/tanveer_indian
Sponsor
Syed Tanveeruddin for the affected / aggrieved residents of Bangalore / Karnataka / India and for the environmentally / ecologically conscious and concerned residents / citizens of Bangalore / Bengaluru / Karnataka / India / World.
Links
http://www.ipetitions.com/petition/suranjan/
http://www.thepetitionsite.com/1/save-suranjan-das-road-trees/

BBMP continues to fell trees The Hindu Monday, January 3, 2011
http://www.hindu.com/2011/01/03/stories/2011010360380300.htm
Many unaware that the project is partially funded by private sector. Over a 100 trees being hacked off. Several residents are unhappy. THE PRICE OF DEVELOPMENT: More trees were felled on Suranjan Das Road in Bangalore on Sunday, January 2, 2011. Photo The Hindu

BBMP continues to fell trees - The Hindu Bangalore, Monday, January 3, 2011
http://www.thehindu.com/news/cities/Bangalore/article1026594.ece
Huge trees getting axed on BEML Old Madras Road to widen the road in Bangalore on Sunday, January 2, 2011. Photo: G.P. Sampath Kumar The Hindu

Yet another green canopy is under threat in Bangalore - Bangalore ... DNA Thursday, October 28, 2010
http://www.dnaindia.com/bangalore/report_yet-another-green-canopy-is-under-threat-in-bangalore_1458827

160 trees to face axe for road-widening Deccan Herald Friday, November 19, 2010
http://www.deccanherald.com/content/113778/160-trees-face-axe-road.html
Trader on Suranjan Das Road threatens to end life if tree is cut. Trees marked for chopping on Suranjan Das Road in Bangalore. DH Photo

Palike chops off 50 trees in a day Deccan Herlad Sunday, January 2, 2011
http://www.deccanherald.com/content/125570/palike-chops-off-50-trees.html
Black Saturday, January 1, 2011 for the tree-lined boulevard of Suranjan Das Road. Photo DH

Why widen a quiet road, residents ask Deccan Herald Monday, January 3, 2011
http://www.deccanherald.com/content/125785/why-widen-quiet-road-residents.html
A private tech park is funding the road-widening project
Residents along Suranjan Das Road are as baffled as they are pained by the slaughter of trees for the proposed road-widening project taken up by the BBMP. Photo DH

Tree felling: Palike ignored HC fiat on public consult Deccan Herald Monday, January 3, 2011
http://www.deccanherald.com/content/126098/tree-felling-palike-ignored-hc.html

How green was my Suranjan Das Road - Bangalore - DNA Wednesday, January 5, 2011
http://www.dnaindia.com/bangalore/special_how-green-was-my-suranjan-das-road_1490487

How green was my IT city Indian Express Saturday, January 8, 2011
http://www.indianexpress.com/news/how-green-was-my-it-city/734982/0

City will have trees again, in a 100 years, may be - Poornima Nataraj - Deccan Herald, Sunday, January 10, 2011
http://www.deccanherald.com/content/127840/city-have-trees-again-100.html

HC intervenes to check tree felling Deccan Herald Saturday February 19, 2011
http://www.deccanherald.com/content/139070/hc-intervenes-check-tree-felling.html
The High Court on Friday directed the State government to file objections in connection with the indiscriminate felling of trees in the City.

Karnataka High Court to BBMP: Remove deadwood Times of India February 10, 2011
http://timesofindia.indiatimes.com/city/bangalore/Court-to-BBMP-Remove-deadwood/articleshow/7463812.cms

Bearing the chill Deccan Herald Sunday, January 9, 2011
http://www.deccanherald.com/content/127588/bearing-chill.html

Say No to Bangalore road widening Online Wednesday, August 11, 2010
http://www.commonfloor.com/stories/say-no-to-bangalore-road-widening-online-506
Say no to road widening Online! (http://www.thepetitionsite.com/1/no-to-road-widening-in-bangalore)

DNA: Bangalore - Bangalore road widening rage goes online - Aparajita Ray - Wednesday, August 11, 2010
http://www.dnaindia.com/bangalore/report_bangalore-road-widening-rage-goes-online_1421805-all

BBMP's road widening project will displace over 2 lakh people in the city - Staff Reporter - Monday, July 05, 2010
http://www.mybangalore.com/article/0710/bbmps-road-widening-project-will-displace-over-2-lakh-people-in-the-city-.html

Please click here to sign the online petition - Say no to road widening!

http://www.ipetitions.com/petition/save1223trees/

http://www.thepetitionsite.com/1/save-856-trees-jayamahal-road-bangalore/

http://www.thepetitionsite.com/4/say-no-to-sankey-road-widening/

http://www.ipetitions.com/petition/sankey/

http://www.thepetitionsite.com/1/no-to-tagore-circle-underpass/

http://www.thepetitionsite.com/1/save-pedestrian-infrastructure/

http://www.petitiononline.com/856trees/

http://www.petitiononline.com/underpas/

Stop and re-evaluate illegal and irrational ongoing road-widening work in Bangalore
http://www.petitiononline.com/dntwiden/