Public Support for Rare Childhood Cancer Research/Funding
720
people have signed this petition.
Add your name now!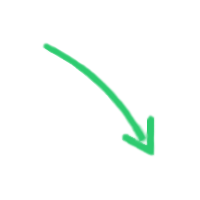 720

people

have signed.

Add your voice!
Maxine K.
signed just now
Adam B.
signed just now
There are thousands of parents like us caring for a son or daughter who is more precious to us than our own lives, trying to fight for cures and more funding so that our children will be able to live past 10 years old. The truth is that pediatric cancer research gets a very small portion of government funding AND that funding is then split amongst the hundreds of various pediatric cancers. To reach the point after just 2 relapses when the doctors look at you and tell you that there "is no other curable treatment" is perhaps more devastating than hearing your child has cancer. They give you the option to go to clinical trial (if there is one available at the time) or to do nothing...
Doing "nothing" is not acceptable to us and we don't believe that this would be acceptable to you if you were in our shoes. Below are a few key points that we want you to know (feel free to look this up on your own - the numbers will surprise you!):
1. Wilms Tumor while it is commonly a pediatric cancer, it is "rare" in that it only makes up about 5% of pediatric cancer patients. When trying to get funding for new drugs to be made available to our children with Wilms, we are fighting an uphill battle because we are only talking about 25 or so children who would be using the drug.
2. Pharmacuetical companies look at the profit margin vs. the liability when releasing new drugs to new groups of patients. When it comes to children, they are very worried about the liability involved in giving kids new or experimental drugs. We understand this concern, however, when there is no other option available for our children and their Doctors feel that a particular new drug is promisingin their treatment,we feel that the possible benefit far outweighs the risk.
We feel that since there is a power in numbers (and numbers are what "rare" cancer patient's lack) we are compiling two lists of supporters to try to make this new drug available to our small group of precious children who are running out of treatment options. One list will be compiled of people with direct, vested, interest in this particular study and who will use the drug once made available (the patients and their parents) and then another group of people who want to show their support and who want to help.
The question we leave you with is this…

Even if there was just 1 child whose life could potentially be saved through a breakthrough treatment medicine, shouldn't we (as parents, friends, aunts, uncles, cousins, doctors, pharmaceutical companies, government, etc.) find a way to make it available and give that child a chance at life?
Meet ourchildren ~
Sponsor
Parents for Change Andy Woods and Jenni Green
Links