Support the church stop bashing it!
18
people have signed this petition.
Add your name now!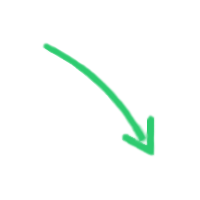 18

people

have signed.

Add your voice!
Maxine K.
signed just now
Adam B.
signed just now
Hello to everyone who reads this petition!
I have thought recently about all the scandals the Roman Catholic Church has gone through over the last few years that are often in the news. The tabloid papers generally seem to want to look for a simple cause and effect, someone to blame. It is because priests are not married, or the bishops cover it up! It is because the church fails to move with the times etc… Yes, there may or may not be elements of truth in some of these headlines; however this approach seems to be too simplistic and not reflect real life. Each scandal will have multiple factors that lead up to and maintained the problem. There will be some changes that are needed in order to stop maintaining the difficulties. There may be inherent vulnerabilities within the church community and there are clearly social changes world-wide that may have precipitated the problems developing or help propel them coming to the fore.
Yes at last the issue is out and we can work to stop it reoccurring, however I want to ask - can the members of both the church and wider society avoid a simplistic blame approach? Rather than just feeling indignation, anger, shame or hopelessness can we be facilitators of change, in unity with others? Are there any small steps that we can take towards making some positive changes? It might just be befriending a clergyman, or being a child-protection officer in your church. It may be supporting events that involve a number of local churches, so that relationships can be built.
It is much better to see which if anything we can begin to change for the better. Then perhaps we can leave behind the question of fault and roll-up our sleeves up and ask instead, "What can I do next?" to help make a change for the better! For the church and for any victims of the scandals.
Of course victims of these scandals will need healing and justice if this is possible. We may need to really listen to the painful stories they have to tell. The church and society will need to respond to aid healing if this is possible, which may involve some practical steps.
However more widely in society for those not so directly affected, it may be more helpful to let everyone see that dwelling in the past and searching for a direct cause of a problem may be a fruitless task. Rather it is better, for you and me and to be in the 'here and now' moving forward, step-by-step, with hope towards a better future!
Let's see what we can do to support our fellow parishioners, priests, religious, bishops, and the pope in this year of the priest!
You can sign this petition and forward it on.
You can support your clergy by talking to them directly or by writing to them. They are human and need to feel our care.
Let's support the church and stop bashing it!
You, like me, might have had enough of all the fruitless negativity - let's see if we can do something positive instead.
David, husband, father of 4, a doctor, Preston, Lancashire, UK.
Links